Best new cars coming in 2023
There are some big new models from the likes of Audi, BMW, Hyundai, Kia, Mercedes, MG and more on the way in 2023
Lots of great new models have already hit the UK's roads so far this year, but some of the best cars due in 2023 are still to come. Despite a highly challenging period of component supply issues and logistical challenges, carmarkers are continuing to unveil a wide range of exciting new models at a rapid pace.
Our list of the best new cars coming in 2023 ranges from the biggest and most important SUVs and family models to some special sports cars and performance models that still have petrol power at their heart, be it supported by some form of electrification or not.
Of course, electric cars feature heavily in our rundown in both the mainstream and premium sectors of the market. The variety of new EVs on sale is already extensive and these newcomers will only add to that over the coming months. 
Whatever area of the new-car market you're interested in, there's something for everyone – and this list of 2023's best cars proves it.
Alfa Romeo sports car
Alfa Romeo's fortunes are starting to improve as part of Stellantis, with boss Jean-Philippe Imparato harnessing the benefits of the group's economies of scale to return the troubled Italian brand to profitability.
There's a product plan in place for the next five years already, but aside from ticking off the main gaps in the model line-up, Alfa is also going to satisfy enthusiasts with a bespoke sports car that will be a 'halo model' – an indirect successor to the spectacular 8C.
The new creation is likely to be based on the same platform as the Maserati MC20, so Alfa will be able to offer ICE and EV versions to well heeled customers who want either the final celebration of petrol power or the debut of the company's all-electric era. Imparato admits that several clients will probably buy both.
The first details of the car should be confirmed in the spring, but by the point Alfa announces it, it's already likely to be sold out. Its design should reference classic Alfas of old, while the choice of powertrains could be a tri-motor EV configuration and a further adaptation of the twin-turbo V6 that features in the Giulia and Stelvio Quadrifoglio models
Audi Q6 e-tron
Audi's transition to a pure-electric line-up has already started, with the Q8 e-tron, e-tron GT and Q4 e-tron. But this year should mark another significant step with the arrival of the Q6 e-tron.
Set to be offered in conventional and swoopy Sportback bodystyles, the Q6 e-tron is a family-sized SUV that is, in effect, an all-electric alternative to the conventionally powered Q5. Significantly, it's the first Audi to use a new EV architecture called PPE, which is shared with Porsche's upcoming second-generation Macan.
PPE brings a number of benefits over the MEB platform that supports the smaller Q4; there's scope for 800-volt electrics that deliver faster charging (up to 186 miles of range for every 10 minutes, when connected to a fast enough point), and a range of power outputs that will run from single-motor set-ups to a 600bhp-plus edition that's likely to carry RS badging.
Partnership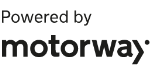 Need to sell your car?
Find your best offer from over 5,000+ dealers. It's that easy.
Inside, expect the 11.6-inch infotainment system of the Q4 e-tron to feature, with scope for a larger, fully digital instrument panel. And while the overall dimensions will be similar to those of the Q5, the bespoke EV platform should bring benefits in packaging that result in greater cabin space for passengers, along with a family-sized boot.
BMW 5 Series / i5
BMW is gearing up to give the 5 Series one of the biggest shake-ups in its history this year, as an all-new generation of the Mercedes E-Class rival arrives with electrified powertrains, as well as a pure-electric edition.
Codenamed G60, the next 5 Series will be one of the last BMWs to use the firm's CLAR platform, before its Neue Klasse architecture arrives in the middle of the decade. That means updated petrol and diesel engines, with increased electrification, will remain at the heart of the range.
But there will also be a pure-electric edition, called i5, and while the high-performance M5 will continue, it will get a hybrid boost to assist efficiency as well as performance.
Cabin dimensions will remain broadly the same, but expect a huge upgrade in tech, with larger dashboard displays that merge seamlessly between the digital instruments and the infotainment screen.
BMW XM
Created as part of the 50th birthday celebrations of BMW's M division, the XM is an unexpected flagship for a sub-brand that has been devoted to performance and handling. Instead of a super-saloon or a rapid coupe, M has created a standalone plug-in hybrid SUV with some staggering power figures – and a hefty kerbweight to match.
The XM mixes a 482bhp twin-turbocharged 4.4-litre V8 petrol engine with an electric motor for a combined output of 644bhp and 800Nm of torque. BMW claims the car can crack 0-62mph in just 4.3 seconds, and reach a top speed of 168mph if you pay for the optional M Driver's Package.
A 25.7kWh battery means up to 55 miles of pure-electric running, and CO2 emissions of just 35g/km – but a large number of cells, and a lavish cabin packed with technology, also bring a chunky kerbweight; the XM tips the scales at more than 2,700kg, around a tonne heavier than BMW's own M4 Competition.
Incidentally, if the regular XM doesn't sound potent enough for you, BMW has also launched a 'Label Red' version with 748bhp.
BYD Atto 3
It's one of the world's largest battery manufacturers, but Chinese company BYD is fast emerging as a major car maker, too, and the Atto 3 is its first entry in the UK market.
This small SUV slots in between the VW ID.4 and Vauxhall Mokka Electric, and pricing starts from £36,490. It comes with a choice of battery capacities – 48kWh or 60kWh – along with a standard heat pump and a maximum recharge rate of 88kW. There's a single front-mounted motor, producing 201bhp and taking the Atto 3 from 0-62mph in 7.3 seconds, and plenty of in-car tech, including a 15.6-inch infotainment screen that can rotate between portrait and landscape layouts.
Read our review of the BYD Atto 3
Ferrari Purosangue
Ferrari doesn't want anyone to refer to the Purosangue as an SUV, but there's no doubt that it represents a big departure for the Italian brand. It's only slightly shorter and lower than Lamborghini's Urus performance SUV, and its four-door, four-seat layout makes it one of the most practical Ferraris in history.
The price might counter that argument, at more than £300,000, but for that you do get a new naturally aspirated 6.5-litre V12 engine producing 715bhp, making the Purosangue good for up to 192mph. There's four-wheel drive, too, although buyers are unlikely to be treating the new arrival like a Jeep.
Purists might turn their noses up at the Purosangue, but it certainly seems as if Ferrari's regular clients aren't troubled by the new look and bodystyle. The first two years' worth of production is reportedly sold out already, forcing the firm to temporarily pause taking reservations.
Read our review of the Ferrari Purosangue
Ford Explorer
Ford was working on a vehicle using the Volkswagen Group's MEB all-electric platform for several years, but the new Explorer finally makes its debut.
The Explorer is key to the company's ambitious electrification plans in Europe, and is a mid-size SUV that offers battery sizes ranging from 55kWh to 82kWh. The entry-level Explorer is a 168bhp rear-wheel-drive model with up to 218 miles of claimed battery range, while the range-topping 282bhp single-motor variant boosts this range to 335 miles.
Standard kit will include a heated steering wheel and massaging seats, climate control , keyless entry, and a 15-inch screen infotainment system with Apple CarPlay and Android Auto.
Ford Mustang
Few last hurrahs will be able to match the new Ford Mustang, which is due to land in UK dealerships by the end of the year. Likely to be the last combustion-engined version of the famous sports car, it sticks with V8 power, thanks to a heavily revised 5.0-litre unit producing in excess of 450bhp even in base spec.
The new model's exhaust note is likely to sound reassuringly old-school, then, but Ford is trying to bring the rest of the Mustang experience bang up to date. The cabin will feature a raft of new features for the model, including a 12.4-inch digital instrument panel that blends across into a 13.2-inch central display running the company's latest SYNC 4 infotainment system.
The car will be available with either a six-speed manual gearbox or a 10-speed automatic – and those choosing three pedals will get rev-matching on downshifts as standard, for perfect V8 exhaust blips. Other features include a mechanical limited-slip differential and MagneRide adaptive suspension.
The car will also be launched with a special track-focused edition called Dark Horse, which brings a Torsen limited-slip diff, extra chassis bracing, Brembo brakes and additional oil coolers.
Honda e SUV
Honda is doubling down on electrification, with its latest Civic featuring exclusively hybrid powertrains. And this year we should see a further expansion of the Japanese brand's all-electric line-up, with the arrival of the e SUV.
Previewed by a show car called the e:Ny1, the new model is designed to sit above the Honda e city car in the range, and offer a more practical solution for Honda customers who want to switch to zero emissions.
Expect the vehicle to be a rival for the likes of the Peugeot e-2008. Its battery capacity should be around 68kWh, delivering considerably longer range between recharges than the diminutive e.
The e SUV won't be the end of Honda's EV push, either; expect it to be joined by another larger model that will sit between the hybrid HR-V and CR-V in the range.
Hyundai Ioniq 5 N
In a short space of time, Hyundai's N performance division has already built quite a reputation for itself with its i20 and i30-based models. But 2023 will be the year when we find out how well the hot-hatch boffins can adapt an EV, in the form of the Ioniq 5 N.
The faster, more hardcore version of Auto Express's 2021 New Car Awards winner is expected to feature a dual-motor set-up for four-wheel drive and a power figure that should at least match the 577bhp of Kia's EV6 GT, which is based on the same platform.
That could deliver a 0-62mph time of well under four seconds and a top speed in excess of 160mph, but insiders say the N engineers are focusing on an involving driving experience over drag-strip bragging rights, with adaptive suspension and sophisticated torque vectoring both likely to feature. The Ioniq 5 N could also feature Hyundai's novel N e-shift, which uses torque blips to give the driver the feel of a conventional manual gearchange.
Visual cues will include larger yet lighter alloys, revised front and rear bumpers and a small spoiler at the top of the rear hatch. But the car will still be clearly identifiable as an Ioniq 5, thanks to its distinctive profile and eight-bit computing-inspired light graphics.
Hyundai Ioniq 7
Hyundai made waves with the Ioniq 5, but it's already showing that it's not tied to the boxy hatchback's formula. The swoopy Ioniq 6 saloon went on sale at the end of 2022, and later this year the range should expand further, with the imposing Ioniq 7 SUV.
This model was actually previewed in late 2021, when Hyundai revealed a concept called Ioniq Seven at the LA Motor Show, the same place where Kia showed the platform-sharing EV9. But 2023 should see the production version reaching dealerships, with many of the show car's key features, including its boxy, high-riding profile, enormous grille and ultra-slim front light bar.
The car will sit on Hyundai-Kia's e-GMP all-electric platform. There's no word yet on motor configurations or battery capacities, but the 77kWh maximum used by the Ioniq 5 and Ioniq 6 could be the starting point for the altogether larger SUV.
Now read page 2 to see more of the best cars coming in 2023...