Tesla and Nissan trumped by BYD in world EV sales
Chinese firm BYD Auto, makers of the e6 electric taxi, claims it sold the most electric cars globally in May and June 2015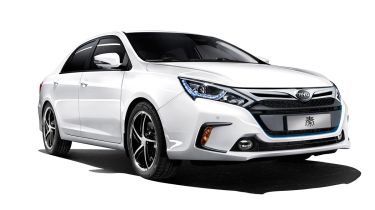 Could BYD be the biggest car brand you've never heard of? The Chinese car maker says it sold more electric and hybrid cars in May and June globally than any other company, including what you might think were the market leaders - Nissan and Tesla.
BYD Auto claims it sold a total of 5,037 EVs and PHEVs in June. BYD ranked 7th on the EV sales leaderboard last year, with Nissan taking the top spot.
It's possible you may not have heard of BYD (which stands for Build Your Dream) if you live in the UK, but the firm does technically have a presence here. Regular visitors to London may have seen the e6 electric taxi out and about, as zero-emission private hire company Thriev runs a fleet of 50 examples.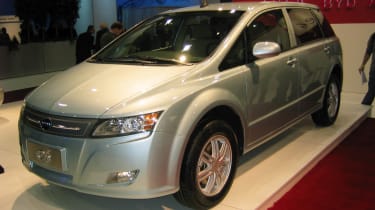 In China BYD's range of seven passenger vehicles includes a Subaru XV-based small crossover and a hybrid midsize saloon called the Denza, co-created with Daimler. The firm also makes a number of different commercial vehicles offered all around the world.
None of BYD's non-commercial offerings are available to buy in the UK. The company hit the headlines in 2014 as plans to roll out a larger fleet of electric vehicles on London's streets fell through. Green Tomato Cars, who signed a contract with BYD, pulled out of the deal due to concern's over the captial's charging infrastructure.
Now read our full reviews of the Nissan Leaf and Tesla Model S.