Fashion designer cars: when haute couture and automotive collide
From Lamborghini to Land Rover, car makers are always keen to work with fashion houses and style icons, producing some interesting results
"Fashion should be a form of escapism," claimed the late, great Alexander McQueen, which perhaps explains why car makers, from Lamborghini to Land Rover, have been so keen to collaborate with leading designers and fashion houses over the years. But this pursuit of the last word in style has often had mixed results. 
Here we take a look at the good, the bad and the ugly among the cars created in tandem with the world's most respected sartorial trendsetters.
FIAT 500 by Gucci
With the luxury fashion house Gucci based in Florence, Italy, some 250 miles from Fiat's home in Turin, it was perhaps inevitable that the pair would collaborate on a version of the 500, given the manufacturer's inexhaustible desire to roll out special editions of the city car. And so, in 2011, the '500 by Gucci' sashayed down the automotive catwalk, available in white or black and sporting the fashion brand's signature green and red stripes. 
Marketed at "fashionista customers" keen to "distinguish themselves", the car was promoted by Russian supermodel Natasha Poly who, Fiat said, "lived life at full speed". That probably made her faster than the 1.2-litre 500, which dispatched 0-60mph in a leisurely 12.5 seconds.
Lamborghini Murcielago LP640 Roadster by Versace
We suspect many of you might think that something as special as a Lamborghini does not need extra adornments. But the Italian supercar maker clearly thinks otherwise. In 2006, it teamed up with Milan fashion house Versace to create a limited-edition Murcielago LP640 – only 20 were available – that was revealed at the Paris Motor Show. 
Two years later, this built-to-order Roadster followed in pastel white with Versace's traditional Greek fret on the door. There was also a glass engine cover and more branding inside, plus accessories that included luggage and sportswear. How many Versace Roadsters were ultimately created is unclear, but what is beyond dispute is that it is among the very rarest Murcielagos.
Mini 40th Anniversary by Paul Smith
Paul Smith has earned his spurs over five decades as one of Britain's most celebrated fashion designers. He also has a long history with Mini, having created a classic limited-edition 'Blue' model as long ago as the nineties. He followed that more recently with the MINI Strip, to highlight sustainability. 
However, it was a one-off that he designed back in 1999 to mark the original Mini's 40th anniversary that endures as a genuine classic to this day. Featuring 26 different colours, including a vibrant lime green boot, and 86 of Smith's signature stripes, the bespoke creation managed to look both unmistakably Mini and unequivocally Paul Smith, while retaining a confident sense of cool. It went down a storm when it was first presented at the Tokyo Motor Show.
MINI Paceman Cavalli
Golden wonder or golden blunder? This one-off MINI Paceman was created by Italian fashion designer Roberto Cavalli in 2013 to raise money for AIDS charities at an auction in Vienna, Austria, and relied heavily on some gaudy bling to make an impact. Among its more notable features were iridescent paint that shone either black or brown depending on how it caught the light, a gold roof and wheels, leather upholstery that featured the brand's trademark animal prints and, of course, Cavalli detailing. 
Partnership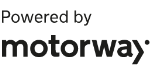 Need to sell your car?
Find your best offer from over 5,000+ dealers. It's that easy.
It could reasonably be argued that the Paceman, an awkward, short-lived three-door SUV, was never much of a looker regardless of how it was dressed. But the Cavalli version served its purpose, raising 150,000 Euros.
Land Rover Defender by Paul Smith
Another British classic that benefited from Smith's bold use of colours was Land Rover's iconic 4x4. In 2015, as the Defender entered its final phase of production, he teamed up with Land Rover's Special Vehicle Operations division and design boss Gerry McGovern to produce this dramatic one-off. 
The SVO team was sent 27 Pantone references, which were applied as directed. According to Smith, the patchwork scheme was intended to "honour the honest history of the Defender, especially its use in the farmyard and the emergency services," while inside the vehicle had some luxurious touches. Smith's specific vision was easily explained; he was an owner who drove one extensively at his home in the Italian countryside.
Jaguar XE by Stella McCartney 
As the XE was being rolled out in late 2014, this collaboration with Stella McCartney was unveiled to coincide with Paris Fashion Week and the Paris Motor Show. To our untrained eye, the XE looks as if it's been randomly stamped with a set of faces that might be more at home in an eighties arcade, but according to Vogue – which is probably better qualified to comment – they constitute a "playful, comic book world of superheroes and villains".  
Whatever, McCartney got the thumbs-up from Jag design boss Ian Callum, who said he admired her "commitment to elegance, style as well as functionality and performance" – attributes he had tried to express in the car's design.
Mercedes G-Class by Moncler
The motoring world's most recent flirtation with fashion saw luxury Milan outerwear brand Moncler pair up with Mercedes to imagine – wait for it – what the G-Class would look like in a puffer jacket. The result was the outrageous Project Mondo G, which blended the straight lines of the rugged 4x4 with soft, flowing textiles to create what was hailed "as a fusion of opposites".
It's just as well it was conceived as an "art piece", because with dimensions of 4.6 metres (length), 2.8 metres (height) and 3.4 metres (width), plus a weight of 2.5 tonnes, this is not the G-Class to choose if you are going anywhere in a hurry.
Smart ForJeremy by Jeremy Scott
If you, like us, are not too au fait with the world of high fashion, you may be unfamiliar with the CV of Jeremy Scott. He's apparently an American 'artistic rebel' who is currently the creative director of Moschino and has designed outfits for Beyonce, Lady Gaga and Miley Cyrus, among others. 
In 2012, he was also responsible for this er, polarising, version of the Smart ForTwo, which featured translucent carbon-fibre wings, and improbably, was put into limited production. "I can imagine cool people all over the world loving the unique design of this Smart," said Scott at the time. Given the number we have seen on the road – zero – it would appear that the cool people resisted.
Do you have an eye for style? Let us know which car collaboration was your favourite in the comments below...