Jaguar F-Type Targa on its way?
Jaguar's head of design, Ian Callum, reveals F-Type Targa is being considered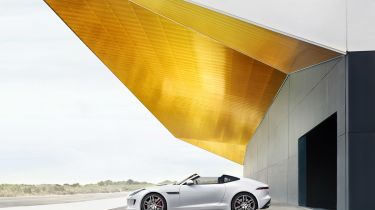 Jaguar could extend the F-Type lineup by adding a Targa variant to the range. Ian Callum, head of design at Jaguar hinted that a Targa model, with a retractable hard top roof, could be in the pipeline after sketches had been drawn up, with the Porsche 911 Targa firmly in the brand's sights.
Speaking at the UK launch of the Jaguar F-Type Coupe, Ian Callum told Auto Express about the potential for what would be the third F-Type model. "We're considering it, but it's not definite."
He added: "The issue with the Targa is volume. If you think of Porsche, 10 per cent of its cars are Targa, 10 per cent of ours is less than theirs. You have to work out the business case but we have considered it, it's not decided yet."
Last year Jaguar announced investment plans of £1.5 billion in UK operations that would fund and support new products and product development, spearheaded by the 2015 BMW 3 Series rival. Callum also revealed the brand was working on "three or four cars at the moment", with the production version of the Jaguar C-X17 SUV set to follow the small saloon – likely to be called the XS – in 2016.