Car makers warn electric car plans are "far removed from reality"
European Automobile Manufacturers' Association calculates if EU targets of 30 million EVs by 2030 are to be met, their numbers must rise by almost 5,000%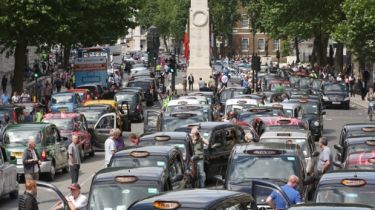 Plans from the European Union to have 30 million electric cars on the road by 2030 are "far removed from today's reality", according to an association that represents the Continent's car makers.
The European Automobile Manufacturers' Association (ACEA) highlights that last year, just 0.25 per cent (615,000) of the 243 million cars in the EU are zero-emission electric models. 
To meet the target, set for just nine years in the future, that those 615,000 EVs rise in number to 30 million, the ACEA highlights that close to a 50-fold increase in numbers would be required. That's equivalent to a 4,778 per cent rise in the number of electric cars on the road.
"Unfortunately this vision is far removed from today's reality," the ACEA's director general, Eric-Mark Huitema warned. Highlighting that car makers in Europe already spend "much" of their annual €60.9-billion research and development budget on decarbonisation, Huitema added that "not all the right conditions are in place to make such a massive leap" into such exponential growth of electric cars. 
The ACEA also warns that it considers a further three million public chargepoints will be required by 2030 to reach these goals from the 200,000 points that existed in 2019. That means a 15-fold increase is needed to bridge the gap.
The organisation is calling on the EU to make national governments across Europe invest more in charging infrastructure. At the same time, it is also pointing out that further challenges exist due to the average European car today being 11 years old and electric vehicles being more expensive than their petrol and diesel counterparts. This, according to the ACEA, is preventing EV uptake and risking the average age of cars on the road rising further.  
The warning echoes a recent calculation from the Climate Change Committee that for the UK to meet its emissions targets, almost half the circa 35 million cars in the UK must be EVs by 2030.
Check out the latest on the 2030 new petrol and diesel car ban here...