Best roof boxes 2020
Looking for a roof box for the holiday season? We test eight of the best load carriers on the market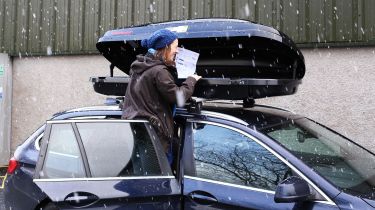 As many of us start to plan holidays, thoughts turn to how we'll squeeze our family and all our luggage in the car. Roof boxes are a neat solution, creating space in the cabin and making everyone more comfortable. They also mean you needn't drive a car bigger than you need all year for a few days away with the family.
Yet not all roof boxes are created equal. We've tested eight of the market's most popular designs to give you the lowdown. 
How we tested them
We rated space, load capacity, convenience and security. Roof boxes aren't easy to negotiate at the best of times as they are bulky and have to be raised to around head height to get into place; hauling them on to the roof and making sure fittings are positioned and secured correctly is often a two-person job.
Designs that take the strain out of this process earned points; boxes with dual side opening let you get at fixings from either side. Those with good security (for your belongings) also scored well. Finally, we looked at price and whether the instructions were helpful.
Verdict
Our reigning roof box champion, the Kamei 510, holds on to its crown. While its stablemate, the Corvara S 390, runs it close, it can't quite justify its higher price. If you have less to spend, Hapro's Traxer 6.6 is a cheaper, simple-to-fit solution.
1. Kamei 510