Electric Dacia is possibility, says boss
Electric Dacia is a possibility for budget brand due to growing popularity of EV market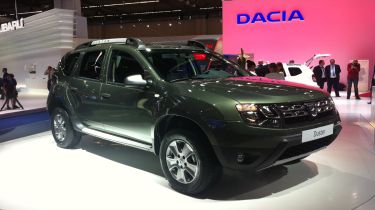 Electric cars are set to grow in popularity to such an extent that even budget brand Dacia will offer one eventually.
That's the prediction of Renault-Nissan boss Carlos Ghosn, who sees scope for significant expansion of the EV market.
"When demand is ready for this, we will be there," Ghosn promised. "Obviously we are helping with demand by lowering the cost of electric cars and by signing agreements with cities across the world for electric cars.
"As cities get charging stations more people are going to come, and of course the cost of the cars will come down too. So there is nothing that forbids an electric Dacia car in the future. The day there is demand, of course, we will be able to produce it."
Ghosn believes the arrival of the likes of VW and BMW to the electric car market can only be a good thing for Renault and Nissan, as it will raise interest, improve infrastructure and increase sales.
"Mark my words, in time they are all going to come to it. You cannot continue to prosper in this industry without electric cars and plug-in hybrids," said Ghosn. "Yes I am bullish about electric cars. In 2020, in this market [Europe], I believe 10 per cent of the market will be electric cars."