Nissan driverless car tech will adapt to local driving habits
Looking at how different cultures and societies differ in their driving habits is crucial to the development of autonomous tech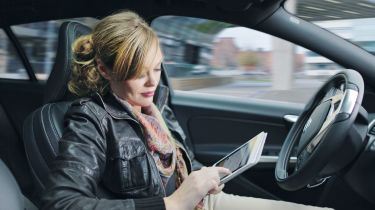 To speed up the development of autonomous vehicle technology, Nissan has enlisted the help of sociologists and anthropologists to help future driverless cars be tailored to the cultural norms in each country.
The way people drive varies massively between different countries, cities and even times of day, and in order for driverless cars to drive safely and efficiently with non-autonomous vehicles, they have to be capable of identifying these different driving patterns.
• Self-driving cars: everything you need to know
Maarten Sierhuis, director at Nissan's Research Centre in Silicon Valley, said: "The way people drive in Sao Paolo differs from the way people drive in Silicon Valley, California. What is socially acceptable in Sao Paolo is not socially acceptable in Silicon Valley. Autonomous cars will need to take this into account."
To understand what trends form part of the social norm, Nissan has employed a number of anthropologists and sociologists to study traffic patterns, pedestrian movements and the activities of other road users.
Speaking at Nissan's Futures event, Melissa Cefkin, principal scientist and design anthropologist at Nissan Research Centre, said: "There's an enormous range of differences to how cars move when they drive, and they differ from small towns to city centres and even times of the day."
"We want to bring in a social lens to help analyse those trends. As humans, we are very good at picking up clues that we take for granted."
Cefkin cited examples of pedestrians crossing a road and receiving a nod from the driver before moving, or cars slowly easing into to traffic in order to turn. Cefkin and her team research these behaviours to try and distill them down to a set of predictable behaviours which can then be programmed into cars.
"There are patterns that aren't absolutely detectable from just looking at moving objects [the way an autonomous car would see them]. You need someone to be able to explain what is going on in a situation."
• New 2017 Nissan Qashqai to gain ProPILOT autonomous car tech
By identifying these patterns, Cefkin envisions that autonomous cars could then be preprogrammed to deal with the cultural nuances that make up the various driving habits around the world, making the transition into autonomous cars smoother.
This would also mean that cars autonomous cars in different parts of the world, and even in different parts of the countries, would act differently under the same situation.
Cefkin added: "There are patterns that we can perhaps prime into the cars so the systems will be able to interpret the environment. With a social lens, we can do this without relying on miles and decades of technological sensing."
What kind of cultural driving norms should autonomous cars be programmed to follow in the UK with? Tell us in the comments below...