New 2017 Nissan Qashqai to gain ProPILOT autonomous car tech
Nissan's ProPILOT autonomous technology to arrive on next Nissan Qashqai in 2017 as £1,500 option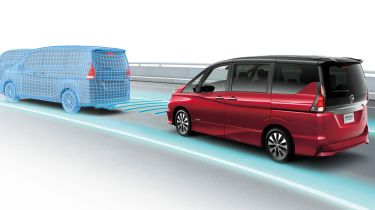 Nissan's new autonomous drive assist technology, ProPILOT, could start out as a £1,500 option in the 2017 Qashqai. Subsequent versions of the system are also planned that will bring progressively more advanced autonomous technology features to Nissan models over the next four years, company bosses have revealed to Auto Express.
The first version of ProPILOT, Traffic Jam Pilot, is to be featured in the new Qashqai, and will be able to control the car's acceleration, braking and steering in single lane traffic and highway use. Speaking to Auto Express at Nissan's Futures event in Barcelona, Takashi Shirakawa, senior vice president of Nissan Technical Centre in Europe, said: "In Japan the option [which is already sold on the Nissan Serena], is around 200,000 Yen, so it could sell it for around £1,500 in the UK."
The second and third versions of ProPILOT called Highway Pilot and Intercity Pilot, are due to be released in 2018 and 2020. The former will allow vehicles to automatically switch lanes and overtake on motorways, while vehicles equipped with the third version will be able to drive autonomously in certain urban settings.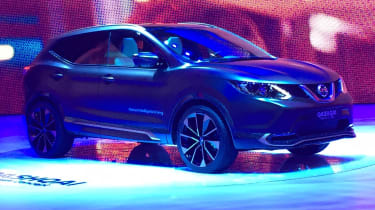 However, early adopters of Nissan cars with the first iteration of ProPILOT won't be able to upgrade to more advanced autonomous technology in the coming years, like they can with other carmakers like Tesla.
• Ultimate guide to self-driving vehicles
"The second and third generations will use different kinds of sensors. The ProPILOT One uses cameras to identify traffic ahead of vehicles, there may be a software in the future, but these cameras cannot allow for more advanced autonomy like overtaking on motorways. Our product is quite different from Tesla's. Tesla is [more] premium priced." Shirakawa said.
Shirakawa also confirmed ProPILOT will be featured across Nissan's range. "We want to deploy ProPILOT One across the whole range of Nissan vehicles, but it depends on timing and costs."
This includes the new Micra, which Shirakawa says could also see the technology in the future, as long as the cost can be justified: "Most Micra customers are cost conscious. Cost is a huge priority, so we need to look at how much European customers are willing to spend. But I believe, personally, that even Micra customers can pay for a £1,500 option in the UK market."
And while the technology will eventually be rolled out across the model range, Nissan also confirmed that its cars won't be built with an ethically programmed system that will choose lives of passengers over pedestrians under certain situations. Maarten Sierhuis, Director of Nissan Research Centre, said: "We won't build such a system. Our system will in all cases try to avoid a collision."
Here's everything you need to know about driverless cars...