Best pressure washers 2023
We fire up ten rivals to discover which cleans up
A pressure washer is the best car-washing accessory since the bucket. One can be found in every enthusiast's shed or garage because it helps blast away dirt in a way that avoids paint damage. It can also apply a layer of cleansing foam to help keep your driveway looking clean too.
There is a huge variety on the market, ranging from cleaners costing less than £50 to professional machines with prices in the thousands. For this test we concentrated on washers which would be on the shortlist of the average DIY car-cleaning enthusiast.
While overall water-blasting ability is important for cutting through tough dirt, a concentrated jet from a powerful machine can easily damage bodywork and exterior components of a car. So while we expected a decent punch, a big wattage figure alone wasn't going to win this test.
How we tested them
We were simply looking for the washer that cleaned our car with the least effort. That means we were checking how easy it was to set up with detergent or snow foam bottles, the length and malleability of the hose, and adjustability of the nozzles. 
We were also expecting good-quality connectors and an accurate fan that made it easy to aim the water jet. Plus, given that packing away can be as much of a chore as washing the car, we also looked for easy storage of the hose and cables. Finally, we took pricing into account.
Verdict
If money were no object, we'd have the clever Ava Go P55. It is thoughtfully designed, with a long warranty and high quality, which make the price seem an investment. 
But all of us are watching the pennies these days and it's difficult not to look at the excellent value offered by the own-brand models from Toolstation and Screwfix. Their performance is closely matched, but the Hawksmoor's lower cost and better features give it the win here.
Hawksmoor High Pressure Washer 140 bar
Titan TTB1800PRW
AVA Go P55
Reviews
Hawksmoor High Pressure Washer 140 bar
Price: around £90  
Accessories: Foam bottle, 2 x nozzles, 6m hose, patio cleaner
Flow: 8.0 litres/min  
Rating: 5 stars
Contact: toolstation.com
If you buy the Hawksmoor, you can rest assured that the money has gone into features rather than fancy design. It looks plain and a little cheap, although it's actually better made than rivals costing many times more. 
We liked the adjustable-flow snow foam bottle, the variable fan nozzle and decent-quality connectors. The hose was more pliable than most other rivals at this price point too, and a patio cleaner is included in the package.
The handle telescopes down for storage, but there's nowhere for the hose. Even so, this is the machine we kept reaching for when cleaning and it's great value.
Titan TTB1800PRW
Price: around £100 
Accessories: 2 x nozzles, foam bottle, 6m hose, patio cleaner
Flow: 7.3 litres/min  
Rating: 4.5 stars
Contact: screwfix.com
Titan took the Best Buy award in our 2020 multitest, but the winning washer has since been replaced by this updated model, which has an improved flow rate. 
Partnership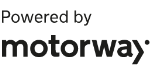 Need to sell your car?
Find your best offer from over 5,000+ dealers. It's that easy.
Despite a £10 higher price, it still looks great value, with a package that includes a foam bottle and patio cleaning hood. We also liked the solid metal connections at both ends of the hose, which rotate to avoid kinks, and a nozzle that adjusted easily and accurately.  
It was closely matched with the Hawksmoor in our tests, but ultimately the rival from Toolstation offers more flow and a better foam bottle for a tenner less.
AVA Go P55
Price: around £225
Accessories: Adjustable nozzle, foam bottle, 8m hose
Flow: 7.5 litres/min   
Rating: 4.5 stars  
Contact: avastore.co.uk
AVA is an unfamiliar brand, but it's aimed at the top end of the market. The P55 doesn't follow the familiar formula and has some innovative ideas, including a low-profile design which means it won't fall over when you tug on the hose. We also loved the extended and short lance options, high-quality fittings and lengthy, pliable hose.
The P55 comes with a 10-year warranty too, and is designed to be easy to repair, which makes the high price seem more palatable. The drawbacks are that it takes up a lot of space when stored, and stashing the hose is hard work.
Nilfisk Core 150-10
Price: around £265 
Accessories: Adjustable nozzles, foam bottle, 10m hose 
Flow: 7.8 litres/min  
Rating: 4 stars  
Contact: nilfisk.com
If time is precious, you'll really appreciate how Nilfisk makes tidying away the huge 10m hose quick and easy. It rolls up with none of the fuss we experienced with the other reeled washers here. The nozzles all have neat stowage too, and the handle folds to fit under a workbench. Oddly, the storage for the power cable is awkward.
When it comes to cleaning, the Nilfisk has an accurate and powerful jet, but the tiny and non-adjustable detergent bottle doesn't belong on such a costly machine. 
AVA Evolution P70 Large Bundle 
Price: around £390  
Flow: 9 litres/min
Rating: 4 stars  
Contact: avastore.co.uk
We were impressed by AVA's P55, so were keen to try this more powerful cleaner from its range. 
Clever features include a swinging hose reel to make it smoother to unravel, and a lance that can be extended to almost twice its length, so you don't need to stoop or stretch. It can also be removed completely to give a shorter pistol-style gun. The trigger is much more lightly sprung than the Nilfisk's, too, so it's less tiring to hold over longer periods. 
The P70 isn't perfect, though. The power cable reel is a pain to use and the water inlet connector is too near the floor, risking scraped knuckles. The washer's hose is shorter and the unit lacks the ultimate punch of the Nilfisk, but it's the one we'd pick to clean a car – especially because it's cheaper and has a 20-year warranty. 
Nilfisk 200-15
Price: around £485
Flow: 10.2 litres/min
Rating: 4 stars  
Contact: nilfisk.com
The 200-15 is a serious machine. Turn the power dial up to the max and it will easily clean driveways, but be careful – it can also strip flaky paint away from stone chips and propel loose bits of trim into your neighbour's garden. Turn the output down and it is perfect for car washing, with a soap dispenser attachment neatly housed in the back of the machine. 
As you'd expect, the 200-15 is heavy, but the large wheels make it easy to shift, and the massive 15-metre hose means you're unlikely to need to move it once it's in position. The lance fittings are high quality and rotate freely to prevent kinks, while the fittings slot together easily, and there is a place for all the nozzles and accessories on the washer's body.
It's a great cleaner, but has none of the innovative design of the AVA. If you don't need the power, the P70 is a nicer washer to use. 
Titan TTB2200PRW
Price: around £140
Accessories: Adjustable nozzles, foam bottle, 8m hose, patio cleaner, brush
Flow: 8.3 litres/min  
Rating: 3.5 stars  
Contact: screwfix.com
With Titan scooping Best Buy awards in the past, Screwfix was keen that we tried its new best-selling model, which has more power, a longer hose and a brush attachment over the TTB1800PRW – but costs £40 more. We were disappointed.
Other than the extra accessories, the 220's main advantage over the 1800 is a hose reel that makes it faster to tidy away. But in reality, you need to detach the lance to use it and the set-up seems overly complicated. 
The 220 still has the same excellent cleaning qualities as the other Titan in this test, but we just couldn't justify the extra cost over its sibling. 
Karcher K3 Home
Price: around £160
Accessories: 2 x nozzles, detergent tank, 6m hose, patio cleaner
Flow: 6.3 litres/min  
Rating: 3.5 stars 
Contact: kaercher.com
When choosing a pressure washer, many people will naturally reach for a Karcher, knowing that the brand offers a guarantee of good quality. And we don't blame them. But there are other machines from the company we would choose over the K3.
On the plus side, the K3 features an easy-to-understand Power Control system, which means choosing the correct jet for the job is nice and easy. 
There is also a hose reel to make tidying up faster, but it seems to make the K3 top-heavy and relatively unstable. The slightest tug to try and release more of the tough and inflexible hose while cleaning and the washer topples. 
Halfords PW20
Price: around £75
Accessories: Adjustable nozzles, detergent bottle, 5m hose
Flow: 5.0 litres/min   
Rating: 3 stars
Contact: halfords.com
If it weren't for the Scheppach, the PW20 would be the cheapest washer in this test, so it's natural to expect some compromises. In terms of size, power, and hose length, it lags behind its rivals here.
That doesn't mean it can't clean well. The blast from the adjustable and accurate nozzle is enough for most normal car-cleaning tasks. There's a soap bottle too, but it is irritatingly small and will need refilling several times to cover a car. 
Its tiny dimensions mean it is easy to carry and store too, but this feels like a washer that you'd soon grow out of.
Clarke JETSTAR 1950
Price: around £130   
Accessories: Adjustable nozzle, detergent tank, 5m hose
Flow: 6.7 litres/min   
Rating: 3 stars   
Contact: machinemart.co.uk
There is nothing fundamentally wrong with the JETSTAR. It does a perfectly reasonable job of cleaning with enough power to blast away dirt, and a neat adjustable nozzle that slides to vary between a foaming low pressure and a driveway-blasting pin jet. 
The integral detergent tank is easy to use too, with a filler at the top of the machine. It was happier with chemicals like traffic film remover than snow foam, though.
But while there is little to complain about, there are other machines that offer more of everything at a lower price. 
Also tested
Scheppach Pressure Washer HCE2200
Price: £49.99  
Accessories: Adjustable nozzle, detergent tank, brush, patio cleaner
Flow: 6.3 litres/min   
Rating: 3 stars
Contact: aldi.co.uk
Supermarket Aldi's famous centre aisle and online store often include car products that seem remarkable value. 
We spotted this Scheppach HCE2200 for a ridiculously cheap £49.99. Unsurprisingly it sold out quickly, but the store does seem to have some form of pressure washer on offer most of the time, so we were keen to see if there was a catch.
Amazingly, the price includes a brush and patio cleaner, and the quality of some parts felt at least as good as any rival here. However, the hose is too rigid and the reel broke on our first use. It cleaned well and the price is keen, but it doesn't feel like some parts will last long. At this price, though, it's very tempting to take a chance.
Now achieve the best possible shine by reading our car washing guide...