Best car jump starter packs 2023
We reveal the best way to get your car going if the battery's flat
There's little worse than turning the ignition key and hearing an ominous click from the starter motor, a sure sign that your battery is on its way out. But gone are the days of finding a friendly motorist with a set of jump leads to get going – all you need to be on your way quickly is a portable jump pack in your glovebox. 
There are lots to choose from, with a variety of different capacities (measured in Amp hours – Ah) and with a raft of extra functions. Importantly, all our test units are fitted with at least one USB socket, making them useful charge points for phones, tablets etc. Most are also charged using a USB cable and so can be topped up from the mains or in-car using a suitable adaptor. When you're buying, consider that diesel engines will demand more from any product and that some starters specifically state that they are not suitable for them.
How we tested them 
To assess performance, each device was fully charged and connected to an ailing 12V battery on a 1.6-litre petrol engine. We attempted to turn the motor over for five seconds, five times with a two-minute break between each try. We noted the battery-state indicator at the end of the test as a measure of how much the test had depleted it.
We logged practical and technical features such as clamp size, cable length, socket coverage, weight and Ah. We also looked for simple, complete instructions and safety features, including incorrect clamp connections. Battery technology is seriously good now, and our test units all passed the starting tests. That made accessories such as cables and case, the units' price and multiple charging options more important than in previous tests.
Verdict
All perform well and our top four are particularly closely matched. The brand-new MSC just edges out the JSM300 Clarke, with Sealey's recently launched RS600 chasing the leading pair hard. 
1. MSC Overland
2. Clarke JSM300
3. Sealey RS600
Reviews
MSC Overland 10Ah QC Jump Starter & USB Power Bank
Much updated, this new hard-cased MSC comes with a clear digital readout, a USB-C charging cable and a CLA socket on a flying lead. 
At 573g, it is impressively light and we like the fact that, over four sockets, it can power and charge 5, 9, 12 or 15V devices. The lead length is okay at 36cm (a 100cm extension is available at £14.95), and it can be powered via an optional solar panel for out-and-about types. It easily turned our engine over as required and finished with a final battery reading of 98 per cent, registering a best-on-test 152 amps. 
Buy now from Mobile Solar Chargers…
Clarke JSM300 Multifunction Micro Jumpstart/Portable Device Charger Power Pack
This Clarke comes with twin USB 5V sockets and a higher-voltage (5/12/19V) output to power items such as laptops via the various adaptors provided. The bag with straps to hold everything securely is handy, but we'd have preferred a more protective case. 
We like the mains and car chargers and the four-way charging lead, but it shows its age by including an Apple 30-pin socket, but no USB-C. A 627g weight is about right and the pack produced 109A while turning over the engine.
Partnership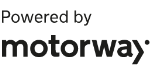 Need to sell your car?
Find your best offer from over 5,000+ dealers. It's that easy.
Sealey RS600 RoadStart 600A 12V Jump Starter Power Pack
Price: Around £61
Ah: 7.2 
Contact: sealey.co.uk  
Rating: 4.5/5 stars
This new Sealey looks smart and, at just 546g, is not much heavier than the Clarke. Rated for use with 4.0-litre petrol and 2.5-litre diesel engines, it passed our starting tests. 
Having LEDs, a micro-USB charging socket and just one USB output seems dated and we'd have liked a protective case. But it's good that all the sockets are safely covered and the top IP66 dust/moisture rating is impressive. We only noted 51A during the test, but the pack still showed fully charged at the end.
Clarke JSM200 Multifunction Micro Jumpstart/Portable Device Charger Power Pack
This is easily the best-looking device on test, with its bright red, shiny cover, and the smallest and lightest, too, at 415g including the leads. With just one USB socket and rated at a mere 2.5Ah (around a sixth of the biggest we tried), it's specifically not for diesels. 
However, it was a huge surprise to find how well it performed on our test motor, easily turning it over five times and maxing out at a very healthy 130A. Its physical size makes it handy, but a case of some sort would have been good, not least for the leads.
GC PowerBoost
This 1kg unit oozes features, not least being the only one to charge a battery as well as start it – which it did with ease. There's a tough case, the OLED display shows percentage charge, and the unit has three USB sockets: two 18W USB-A plus a 60W USB-C. At 16Ah, it's (just) the second-highest capacity on test and is IP64 rated against dust and moisture. 
We like the large, solid clamps and the 41cm cables are okay to use. It's probably the ultimate device, but has a price to match. 
Halfords Advanced Lithium Jump Starter - Up to 3L
Price: Around £90  
Ah: 13
Contact: halfords.com
Rating: 3.5/5 stars
Rated for 3.0-litre petrol and diesel engines, like many here, the Halfords unit has a cover on its jump-start socket, but not USBs. Like the Ring RPPL300, its cover is a bit awkward, but once connected, it did the job well, producing up to 65A, but with just three (of four) LEDs lit at the end. We like the twin 5/9/12V USB sockets, which offer lots of back-up. At 699g, it isn't heavy for its capability, but we think it should have a case. 
Ring RPPL300 High Power Micro Jump Starter
With a hefty 13Ah battery, the smaller Ring claims to start 6.0-litre petrol and 3.0-litre diesel engines. It had no trouble with ours, although it was down to three (of four) LEDs at the end. 
The tough textile pouch offers lots of room, but the sliding panel over the leads has a strong spring and plugging in was a bit tricky. Charging is via micro-USB plug, but we like the versatile twin 5/9/12V USB outputs, although they aren't covered.
Ring RPPL400 High Power Jump Starter
Ring's monster is rated for 8.0-litre petrol and 4.0-litre diesel engines and weighs 869g. It dispatched our tests with ease, still showing four LEDs and able to power up phones and tablets for some time. 
We like the massive croc clips and the tough textile case that swallowed everything. We got an impressive 122A on test, but were surprised that only one of the two USB sockets was the more versatile 5/9/12V type.
If you need to keep the engine illuminated while giving the battery a jump, check out our list of the best inspection lamps…