Best battery chargers
Which car battery charger is best for you? We test a number of popular options to find out
Winter is the toughest time of the year for your car's battery, so having a good battery charger ready to go when a helping hand is needed is a worthwhile precaution. Today's electronics-packed chargers can get you going again after you've heard that dreaded click of the starter, and recondition an ageing battery, ensuring that little-used cars are ready to go whenever you need them.
However, those smart electronics mean the units can now deliver a bewildering range of charging modes and options, which can easily confuse. We took our 80-point checklist to CTEK's Swedish R&D centre to discover which charger should be in your garage this winter.
How we tested them
Getting you on your way after your car has suffered a flat battery remains at the heart of the test, so we timed how long each unit took to reach an 80 per cent charge – at which point a vehicle should be able to start – on our identical 80Ah test batteries.
How each device charged was also noted, plus we checked for sparks during misuse and for EMC (electromagnetic compatibility, pictured right), and assessed instructions. We monitored how low each would charge from, too, and looked at leads and clamps, plus the battery types each can deal with. Finally, we factored in prices from makers and online sources.
Verdict
Yet again CTEK has moved the game on. It's managed to overcome a significant price disadvantage with a great-performing package to take the test win. The rapid Draper snatches second from a cost-effective Ring.
CTEK CS One
Draper 12V Intelligent Battery Charger 53491
Ring 8A Smart Battery Charger & Maintainer
Reviews
CTEK CS One 
Price: £219 
Mean current: 6.4A 
Rating: 5 stars
Contact: ctek.com
CTEK pioneered multi-mode charging, which so many rivals have adopted, but with the new 8-Amp CS One it is nowhere to be seen. The modes are still present, though, working in the background and delivering whatever the battery needs thanks to adaptive charging that detects the state, size and type of power pack. It even detects polarity, and because both leads are black, it doesn't matter which way you connect it. An app provides access to recon and supply modes. It was third quickest here to 80 per cent, at just under 10 hours, and breezed our other tests. Not cheap, but a mighty performer that moves the game on yet again.
Draper 12V Intelligent Battery Charger 53491
Price: £65.96 
Mean current: 7.4A
Rating: 4.5 stars
Contact: drapertools.com
We were impressed with this 10A newcomer when we tested it earlier this year, because it toppled the multiple test-winning CTEK MXS 5.0. It couldn't repeat that success here, but it remains a big step forward for Draper's chargers. It needed just under nine hours in the lab, but its chances took a hit when we got a spark out of it on our misuse tests, although it easily cleared our EMC measurement. Simple to use with a clear display and intuitive controls. A top performer.
Ring 8A Smart Battery Charger & Maintainer 
Partnership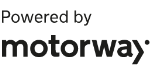 Need to sell your car?
Find your best offer from over 5,000+ dealers. It's that easy.
This is a much more convincing proposition than the 4A version we tested in early 2020. It was fourth quickest here, taking little over 12 hours to hit the 80 per cent mark. It also cleared our EMC assessment and passed the misuse tests. It's versatile, too, covering most modern battery types, and it started charging at just under 2V. Despite its confusing instructions and display, it's a cost-effective alternative if our winner is beyond your budget.
Buy now from Ring Automotive...
Clarke IBC7 Intelligent 7A Battery Charger
Another solid performance from the IBC7, which does a lot of things well. Looking like an overgrown CTEK MXS, it has long leads and a reconditioning mode, plus can provide a 13.6V supply to maintain power when the battery is removed. As we saw last time, it was still some way off its 7A rating in the charge test and took 16 hours to hit 80 per cent. It failed the EMC test by some margin again, plus it had only IP54 moisture protection compared with many rivals' IP65.
Buy now from Power tools direct...
Halfords Advanced Smart Battery Charger Plus
Price: £59 
Mean current: 3.2A 
Rating: 3.5 stars 
Contact: halfords.com
We've seen this design in Ring form and a 4A Halfords version in 2020. It may now be 6A but it was outgunned here, needing nearly 20 hours to charge. Still, it can cope with lithium batteries – unlike some rivals – plus it has a mode for start-stop units. But the design is compromised, with dull indicator and warning lights plus controls that need the manual to fathom. It's on offer at £45, but there are still better options.
Sealey SPBC12 12A Fully Automatic Battery Charger
Price: £103.86 
Mean current: 7.3A 
Rating: 3 stars
Contact: sealey.co.uk
Taken from Sealey's latest range, it was among the quickest to 80 per cent at just under nine hours, although it was some way off its 12A rating. It automatically detects battery type and 6V, 12V and 24V systems, plus it starts pulsing at zero voltage. However, it has short DC leads, maybe due to the rear spool storage, low IP33 protection rating and no option for a permanent connection or extension cable.
RAC-HP026 12A Battery Charger
Price: £56.99 
Mean current: 4A 
Rating: 3 stars
Contact: screwfix.com
There's a distinct old-school feel to this hefty, metal-cased RAC charger with its analogue gauge. The instructions feel the same, while plugging it in results in a hot electronics smell and a vibration. Despite 12A on the box, the instructions and gauge have max output at 8A – and we saw 4A as it took 16 hours to hit 80 per cent. At least it had no trouble in the EMC tests. There are better, more modern solutions.
Topdon Tornado4000
Price: £49.99 
Mean current: 1.9A
Rating: 2 stars
Contact: amazon.co.uk
We've seen some slow chargers in our testing, but this Topdon needed 34 hours to hit 80 per cent. It is rated at just 4A, so was always going to struggle here, but a day-and-a-half was not expected. The primary cause was a seven-hour break it took after working for little over half a day. It did eventually restart, but it's not what you need when you have a car with a flat battery. It is also not the most intuitive unit to use, requiring a double button press to start charging.
Battery chargers are incredibly useful, but should the worst happen you will need a jump starter pack. Click here to read our best mini jump starter packs test.