Dacia Spring review
The Dacia Spring is a handy town hack, but can what's likely to be the cheapest EV in the UK also be cheerful?
Find your Dacia Spring
Offers from our trusted partners on this car and its predecessors...
Or are you looking to sell your car?
Advertisement
Dacia's first electric vehicle (EV) has lots of promise – and we can already see why thousands of European customers have bought one as an everyday town car. But we must wait to see the updated version that'll be offered to UK customers before deciding if the Spring really stacks up here. By the time it arrives, it'll be up against lots of low-mileage used electric superminis at roughly the same price. We suspect more of Dacia's magic will be required to make the Spring feel like good value.
About the Dacia Spring
Despite being named after a season of new life in nature, the Dacia Spring will not be a new car when it arrives in the UK next year. That's because it's been on sale for a few years, offering low-cost EV ownership to thousands of Europeans who've bought it - according to Dacia Brand Manager Xavier Martinet - to be their second or even third car.
That is an entirely sensible way to use a Spring, because its modest range of roughly 140 miles is more than enough for the vast majority to tackle all their weekly commuting needs without requiring constant charging. And because you'll be buying an EV with just enough range, you won't have to pay over the odds for something with an overly large battery pack, the major reason why electric cars are more expensive than their petrol or diesel equivalents.
It's a novel approach that some manufacturers might be looking into as a way to bring the price of going electric down. The next 18 months will see a huge shake-up in what we all consider an 'affordable electric car'. UK sales of the Dacia's first EV are still a year away, but this is our first chance to try one of the vehicles that could lead the revolution.
Compared with the low-cost Citroën Ami, which is only good for driving around in congested cities, the Spring is a much more practical proposition you can use as an actual car. It has five doors, four seats, and a decent boot that'll cope with the weekly shop. It even has a top speed over 70mph, so it'll more easily cope with out of town excursions than the Ami.
The car we'll get will sport revised exterior looks, and much-improved interior quality compared with the French-spec left-hand-drive car you see in these pictures. But the basic technical stuff will be unchanged; there's a single battery, with a capacity of 26.8kWh (25kWh usable), and a choice of two models: the Spring 45 and the Spring 65, named after their metric power outputs. We won't know the UK trim choices until its arrival, but we suspect it won't change much compared with the versions already on sale in Europe.
Dacia remains coy on UK pricing for now, but based on European numbers, the goal of less than £20,000 looks achievable. That'll make it less expensive than fellow small EV rivals such as the BYD Dolphin, Fiat 500, MG4, and Renault Zoe.
Electric motor, performance and drive
Comfortable and handy around town, but its performance and handling at higher speeds needs work
Like every small electric car, the Dacia Spring feels at home around town. Its overall kerb weight is just under a tonne, and even the modest motor found in the Spring 45 has enough instant shove to mix it with urban traffic away from the traffic lights when driving in 30mph zones.
Partnership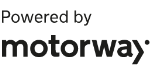 Need to sell your car?
Find your best offer from over 5,000+ dealers. It's that easy.
We'd like more precision in the steering, but the Spring does a fine job of tiptoeing over the worst road imperfections at pretty much any speed. It is also very good at soaking up speed bumps, thanks to the soft suspension and dinky 14-inch wheels.
Things don't fall apart on A-roads and motorways, but the throttle modulation does get in the way of smooth, faster driving. There's a false stop on the pedal that you'll find yourself pushing through when you try to keep up with 70mph traffic – and its light weight means this tiny hatchback does get blown around by wind and passing HGVs. If you plan to travel farther afield, the Fiat 500 or MG4 feel more comfortable mixing it with traffic on faster roads.
Refinement is another area the Spring needs to catch up to rivals. This car is rather too good an example, in fact, of how unforgiving electric vehicle silence can be of all other aspects of refinement. The motor is quiet enough, but the chassis doesn't do a great job of insulating the cabin from road noise.
There is also pronounced wind noise at speed from the side mirrors and around the windscreen pillars. And the Spring's heating fan does a good impression of a revving petrol engine, negating much of the electric motor's politeness even when you're sitting in slow-moving traffic.
0-62mph acceleration and top speed
The Spring 45 has 44bhp (45PS) and 125Nm of torque, modest numbers that deliver a top speed of 78mph and a 0-62mph time of, wait for it, 19.1 seconds. If that sounds too pedestrian, the more powerful Spring 65 gains some more grunt at 64bhp (65PS), and its acceleration figure is a more respectable 13.7 seconds.
We suspect the former will be fine for people exclusively sticking in the city, but we'd recommend going for the latter Spring 65 because its extra grunt will be really useful if you happen to have additional passengers in the car, or need to venture out of the city limits.
Range, charging and running costs
Ultra-low pricing for an EV should put it ahead of rivals; we'll know more about its running costs when it arrives in the UK
Both versions of the Dacia Spring have a range of 190 miles if you're driving around town, and 143 miles (Spring 45) or 137 miles on the combined cycle. All Springs use the same size battery, so when hooked up to a 7kW home wallbox charger, it'll take just under five hours to refill it from empty.
It is possible to rapid charge your Spring, although we don't know yet if this remains an option on the highest-spec trim level as it is in Europe. With rapid charging, it'll only accept up to 34kW, so don't expect the quickest charging times of some of its admittedly pricier rivals. A 20-80% top-up charge will take 38 minutes in the Spring, whereas the same in a 24kWh Fiat 500 charging at up to 50kWh will take 24 minutes.
Insurance groups
It's hard to say what the insurance grouping for the Spring will be until it arrives in the UK. We'd expect it to be in a higher category than what you'll find with a small car like the Hyundai i10 because the autonomous safety tech fitted to the Spring isn't as comprehensive and because battery-powered electric cars tend to be more expensive in the first place. It'll hopefully cost less to insure than 500 in group 16 because the Spring should be significantly cheaper than that rival.
You can get personalised car insurance quotes fast with our comparison tool powered by Quotezone…
Depreciation
As with the previous section, we'll know more about the predicted resale values when the Spring arrives in the UK and pricing is confirmed. Most Dacia models compare favourably with rivals regarding predicted values, so we anticipate the Spring to achieve similar results.
To get an accurate valuation on a specific model check out our valuation tool...
Interior, design and technology
Hard plastics are to be expected at this price, but UK cars should have a revised interior
We'll know more about the range of colours and available trim levels once the Dacia spring comes to the UK, although we predict it won't be so far off what's already available in Europe. We hope that UK cars get the same selection of six colours, including the fetching shade of kaki applied to the car in our pictures.
The version we're driving is what's known as the Extreme in Europe. It's the range-topping Spring, above entry-level Essential. That trim level structure is reminiscent of the model names used in the UK, so we'd anticipate those will carry over when the Spring reaches our shores. Expect Essential cars to get 14-inch wheel covers, air-con, and a basic sound system, while Extreme should get alloy wheels, an infotainment screen, rear parking sensors and a rearview camera. 
The materials used throughout are rugged, robust and, ultimately, pretty uninspiring. There are loads of blanked-off buttons on the steering wheel that are a reminder of its humble price tag. There are flashes of copper trim brightening things up, but these barely scratch the surface of the myriad tones of dark grey.
We can't be too hard on the Spring because cars coming to the UK will receive an updated dashboard, so we'll update this section when we know more.
Sat-nav, stereo and infotainment
We won't know for sure what the Spring will get in the UK, but in Europe, where the Spring is presently on sale, you'll find the entry-level Essential comes with a basic sound system with Bluetooth connectivity, a DAB radio, and a two-speaker sound system. Higher up the pecking order, top-spec Extreme (like the car pictured) comes with a 7-inch touchscreen that's familiar to the old generation of Dacia Sandero and Duster. It comes with sat-nav and a USB port for smartphone mirroring. It's not the whizziest of systems in how quickly it responds to your inputs, but it does the job and isn't as awkward to read at a glance as the screen in the MG4.
Practicality, comfort and boot space
Limited driving position adjustment might make it uncomfortable for some; five doors and a decent size boot adds practicality
Within seconds of climbing in, you realise the Dacia's budget origins. There's no height adjustment on the driver's seat, and no steering wheel adjustment at all, so some drivers may find it hard to get a comfortable driving position. While it is true that pricier rivals like the Fiat 500 also don't come with seat height adjustment, you can find both that and steering adjustment on an MG4.
The Dacia Spring is more useful to a family than the Fiat 500 because it comes in a practical five-door body, rather than that rival's restrictive three-door layout that means you must clamber through a narrow gap to access the rear seats. The Spring is like the 500 in that it can only seat four, so you'll need to look at the larger BYD Dolphin or MG4 if a fifth seat is required.
Size
The Spring's overall length is 3,734mm, 1,513mm tall, and 1,579mm (1,770mm inc mirrors) wide. That's around 100mm longer than a 500, and 60mm longer than a Hyundai i10. An MG4 is considerably longer and wider, making it much more spacious inside.
Leg room, head room and passenger space
There might be some shoulder rubbing if two six-footers are in the front of the Spring, but that's true of many small cars. There's plenty of head- and leg room, thanks to its boxy shape. It'll be difficult for an adult to fit in the back and have a comfortable time over a long drive because leg room is in short supply, and your knees will dig into the seatback in front. You'd need to spend more and get a Dolphin or MG4 if you need more space in the back
Boot
The Dacia Spring trumps the i10 on boot space at 290 litres, putting it on par with the MG4, but slightly less than the Dolphin. The Spring has a deep boot with a substantial lip, making loading and unloading heavy items awkward. 
In Europe, an optional underfloor divider is available from the accessory brochure to organise your charging cables (and reduce the loading lip). Hopefully, this also makes its way to the UK, because several small electric cars don't have provision for cable stowage other than a bag that must take up space rolling around the boot floor.
Reliability and Safety
One-star EuroNCAP safety rating is disappointing compared with other small EVs; servicing costs should be low
Safety experts EuroNCAP have tested the Dacia Spring, and it unfortunately only received a one-star rating out of five. It's tough for small, inexpensive cars to obtain a high score because they don't feature all the costly safety technology required to get maximum points. However, there were a few areas where the Spring lagged behind the four-star Fiat 500, another small EV tested in 2021. It found that the Spring offered poorer protection to the legs and chests of front seat occupants than the 500. In a rear-end collision, anyone in the back was at a greater risk of whiplash.
The Spring does have an advanced eCall system that'll help raise the alarm if you are involved in a collision, six airbags if you do have a crash, and an autonomous emergency braking system to try and prevent you from having a collision in the first place.
It would be hard to predict the reliability of the Spring because it is a new model to the UK, and we don't have any data from our Driver Power survey to comment. As a brand, Dacia had a disappointing result in the 2023 survey, only managing to get 26th place out of 32 manufacturers. While that puts it ahead of key rivals Fiat and MG, it was behind Hyundai and Kia.
Warranty
Again, we'll know more about the warranty once the Dacia Spring arrives in the UK. Where it's on sale in Europe, the Spring has a manufacturer's warranty of three years/100,000km (approx 62,100 miles) and a battery warranty of eight years/120,000km (approx 74,600 miles). That seems broadly in alignment with the terms for other Dacia models in the UK, so we don't anticipate them to alter much when the car arrives here.
Servicing
We suspect that the Spring will enjoy the same choice of servicing plans of the regular Dacia range, from three years and 30,000 miles up to four years and 60,000 miles. We'll find out more once the car has been launched in the UK.
For an alternative review of the Dacia Spring, visit our sister site carbuyer.co.uk/drivingelectric.com...
Frequently Asked Questions
If you're after a small and affordable electric car that's easy to drive and park in the city, then the Dacia Spring would be an ideal car for your needs.