New Citroen Ami 2022 review
The UK-spec Citroen Ami has plenty of charm as a city runabout, but it comes with limitations
Find your Citroen Ami
Offers from our trusted partners on this car and its predecessors...
Or are you looking to sell your car?
Advertisement
Verdict
The Citroen Ami certainly has charm, but it'll only make practical sense for a very select group of urban dwellers. While it adds the weather protection absent on a moped, it's more expensive and can't cut through urban traffic in the same way. Its size, performance and range limitations, meanwhile, will make a second-hand city car look more desirable for most. As part of an urban hire fleet, however, there's lots of potential. The Cargo version could also have applications, but again the practicalities would need to make sense against a moped or a van.
The Citroen Ami is a small EV that made a big splash when the production version was unveiled back in 2020, having been teased as a concept the previous year. Now, after much deliberation and anticipation, it's finally available in the UK.
The Ami isn't even classed as a car in this country - legally, it's a quadricycle. That means a 16-year-old is allowed to drive it on public roads as long as they have a full AM moped licence.
A moped may be cheaper, but the Ami still holds the title of the UK's cheapest new 'car'. It has a starting price of £7,995 to buy outright or can be acquired on a PCP contract from £19.99 per month with a £2,369.45 deposit.
Every Ami's plastic body is the same shade of greyish-blue, but you can choose orange, grey or blue details - predominantly for the wheels - when you buy a standard example. There are a couple of more expensive editions, too, if you want your Ami to stand out even more. The Pop costs £8,495 and comes with a decorative spoiler, a black strip at the front, plus some red decals. The Tonic, meanwhile, is £8,695 - here the spoiler is replaced with a slightly more useful set of roof rails, and it gets a black front strip, and green decals.
Whichever of these Ami variants you opt for, you'll get the same staggered two-seat layout, with the passenger seat set slightly further back than the driver's. All versions are left hand drive - having just one version helps to keep the price tag low - but the layout isn't really a problem on UK roads, because the staggered seating arrangement means that the Ami is just 1,390mm wide. It's also only 2,410mm in length, so both occupants sit right at the back of the cabin - it's a bizarre sensation, as the windscreen feels much further away than it does in a conventional car, while there's virtually nothing behind you.
The Ami's interior is as plasticky as the exterior, and about as basic as possible. There are individual buttons to operate the hazard lights and heater and rudimentary ventilator. A single stalk behind the steering wheel controls the indicators and single front windscreen wiper, plus a button on the end activates the horn.
There are no controls for the Ami's LED headlights - they're on whenever the car is on. As for infotainment, there's simply a USB port and a smartphone holder. Citroen does offer an app called My Ami Play, which provides a user-friendly interface for accessing navigation and other functions. An Ami-branded Ultimate Ears Boom 3 Bluetooth speaker that fits into one of the cupholders is available as an optional extra.
Partnership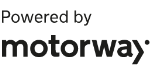 Need to sell your car?
Find your best offer from over 5,000+ dealers. It's that easy.
A panoramic glass roof, which makes the small space feel really quite airy - is one welcome luxury, as is a fairly well integrated cubby hole in front of the passenger seat, which is big enough to accommodate a standard cabin bag. In total, there's 63 litres of storage space in front of the passenger seat.
The Ami's single electric motor delivers just 8bhp, but it's enough to carry the quadricycle to its limited top speed of 28mph in around 10 seconds. This is sufficient in congested urban areas, but we'd like just a little more - even a 35mph limit would add much more versatility once the congested urban roads eventually clear. Around town, its tiny size makes it brilliant, though. The Ami's excellent turning circle - less than that of a London black cab - makes manoeuvring very easy. Even though it's narrow enough to fit through some gaps that regular cars can't, you still can't split lanes as you can on two wheeled vehicles, so it's not going to make your journey times significantly quicker.
Comfort is more of a problem, however. The thin, hard seats provide virtually no support and the suspension is incredibly harsh. After an hour or so behind the wheel, you'll be lucky if you're not in a fair amount of discomfort.
The Ami has a 46.6-mile range and comes with a built-in charging cable - it's effectively an EU domestic plug with a Type 2 adapter fitted. Plug this in and you can expect a full charge in around three hours.
Citroen Ami Cargo
One other variant of the Ami is the Cargo, which is more likely to appeal to businesses than individuals. This is largely the same as the standard car, the key difference being the passenger seat has been removed and replaced with a set of shelves for storage.
These can be configured to accommodate parcels and packages of various shapes and sizes. The maximum payload is 140kg with the driver, but the individual shelves are rated at less than this.
The Cargo costs £7,995, the same as the standard two-seater Ami. It doesn't come with any special styling cues or details, and also simply has plain black steel wheels.
| | |
| --- | --- |
| Model: | Citroen Ami |
| Price:  | £7,995 |
| Engine:  | Single electric motor, 5.5kWh |
| Power:  | 8bhp |
| Transmission:  | Single-speed, front-wheel drive |
| Top speed:  | 28mph |
| Range:  | 46.6 miles |
| Kerbweight:  | 471kg |