New Fiat Topolino: latest details and prices for the retro EV runabout
The Fiat Topolino is the Italian brand's take on the Citroen Ami, and gets retro styling with an opening fabric roof
It has been confirmed that the new Fiat Topolino will come to the UK, with the tiny EV set to go on sale here in 2024. 
If the Topolino looks familiar, that's because it's heavily based on the Citroen Ami - except with a more retro-focused styling brief. It's inspired by the original Fiat 500 produced from 1936 to 1955, a vehicle that was commonly known by the name 'Topolino'.
The name literally translates to 'baby mouse', which seems fitting for this dinky two-seater EV. Fiat says the new Topolino "brings a new notion of la dolce vita to the city streets, designed for a wide audience, including younger customers, families and city lovers". 
So far, the Italian brand shared very little about its third-ever EV – the Fiat 500e being the first, and the larger 600e the second – but there's plenty to get all gooey over, such as the tiny round headlights, the outline of Fiat's signature grille design, white rims, opening canvas roof and thick rope that will supposedly stop you from falling out. The car will be available as a more conventional hard-top model or open-roofed, open-sided beach buggy convertible pictured.
Based on the technical details of the Citroen Ami (and the mechanically identical Opel Rocks-e), the Topolino will have a maximum range of roughly 46 miles and a 28mph top speed, thanks to a 5.5kWh battery and an 8bhp electric motor.
Inside, there's 63 litres of storage space, plus Fiat will offer some bespoke Topolino accessories like a rack bag, a Bluetooth speaker and a pair of seat covers that can double up as beach towels.
The tiny Ami, which costs as little as £20 per month in the UK, has been a success in several key markets since it was launched last year and Fiat boss Olivier François believes that it could help his brand to deliver better urban mobility – one of its key mission briefs within the wider Stellantis group.
François said that the biggest challenge so far in the talks with Stellantis partners Citroen and Opel about the Topolino has been securing the sorts of production volumes required for Fiat to commit to the project. Stellantis recently announced a further €300million (£265m) investment for the Kenitra factory in Morocco where the Ami is produced, potentially lifting capacity there to around 50,000 quadricycles per year.
"If I do it, I want it to become a major hit," François said, "and for a major hit we need to boost our capacity. That's the kind of discussion I've been having with my colleagues at Citroen and Opel."
Subscriptions and online sales
The launch of the new Fiat Topolino is also being used as a chance to test customer appetite for subscribing to a car rather than owning it, Francois also revealed. In Europe it's available from 39 euros a week, as well as to purchase outright.
"The available production volume this year is sold out, maybe next year too," said Francois. "So we thought we'd take the opportunity to test something new and see how people respond to this kind of subscription offer."
Additionally, Fiat is using the Topolino as a test bed for online sales; it is only available in one specification, including colour, meaning customers can buy it online in three clicks. "The dealer remains critical to what we do, but this is a car that we can test new ideas on, and the concept of buying in three clicks at home or in the dealership is an exciting one," he said.
Partnership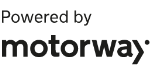 Need to sell your car?
Find your best offer from over 5,000+ dealers. It's that easy.
While the Topolino is only available in one colour, and will always be, Francois revealed the company was considering changing it every year or two, giving the car a whole new look periodically.
Would you rather have a Fiat Topolino or a Citroen Ami? Let us know in the comments…