New Volvo Coupe "on hold"… for now
Volvo previewed a large BMW 6 Series rival with the 2013 Concept Coupe, and it could still spawn a direct production model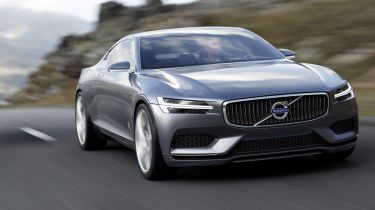 Volvo hasn't completely ruled out the idea of building a swoopy two-door coupe, with a senior designer admitting one could still make production. Speaking exclusively to Auto Express, Volvo's design manager exterior, Anders Gunnarson, admitted the company is keen to build such a car but for the moment the project is "on hold". "The Concept Coupe is on hold," Gunnarson said. "The coupe style of car is something that the British and Americans have always done very well - a coupe is the car a car manufacturer wants. We very much want to build the Concept Coupe." Gunnarson, a coupe fan who has previously owned a Volvo P1800, was a key hand in designing the Peter Horbury-styled Volvo C70 of the late 1990s. "C70 was a good image changer for Volvo at the time," he explained. "It's always extremely cool to be associated with a car brand that has a coupe. In Sweden having cream on the top of mashed potato is perfection - having a coupe would be like having that too!"
Using distinctive styling traits from the classic P1800 of the 1960s, the Concept Coupe was one of three recent concepts designed to reflect the three new pillars of Volvo design. Headed by Volvo's senior vice president of design, Thomas Ingenlath, the Concept Coupe, Concept XC Coupe and Concept Estate featured design cues of forthcoming Volvos - and in particular the new XC90 due next year. 
The new seven-seat SUV is based on Volvo's new SPA (Scalable Product Architecture) platform – a project that the Geely-owned Swedish brand has spent £6.5bn on producing. Saloon and estate models are on the way – predicted to be badged S90 and V90 – and a C90-like coupe could, in theory, be easily produced.
Volvo focusing on the XC90 for now
For now, Volvo's 'cream' is the new XC90. "It is our focus 100 per cent," he said. "The XC90 represents what Volvo is exactly about - simplicity, trustworthiness, solidity, functionality and simplicity. It is the absolute Volvo. For us, the XC90 is the bolt that holds everything together. If you remove the bolt, everything falls apart.This car is a must and has to be a success - there is no going back, we cannot do it wrong." But while the Concept Coupe project is on hold to allow Volvo to concentrate on swooning buyers with the XC90, the sleek two-door could appear in the coming years: "In the future, it'll be easy to link things back to what we have previously done," he said. "We have a clear direction and once you see the final offerings you will understand where we have come from.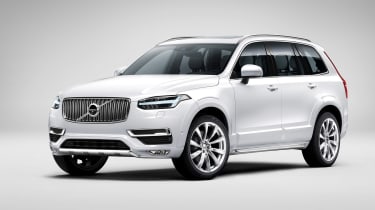 "It's like having a child. When they're three they have their own personality, but you don't know where they'll end up. When your child is 15 it's like 'of course, I should have seen that coming!' - the personality traits are all there but you can't see how it will develop.
"I think it will be like this from the customer's point of view with our concept cars - we know of the controlled evolution that we are doing, but people seeing these things now won't understand them. Give it a few years…" However, while Volvo fans will be pleased to hear that a coupe could still be on the horizon, Gunnarson admitted a BMW X6-rivalling XC90 Coupe – like the XC Coupe Concept – probably won't get the green light. "It's a bit far-fetched," he said.
Do you think there's room in the Volvo range for a coupe? Let us know your thoughts in the comments section below...