Best coupe: New Car Awards 2014
The Jaguar F-Type Coupe is the 2014 Auto Express Coupe of the Year, with the BMW 2 Series and Porsche Cayman commended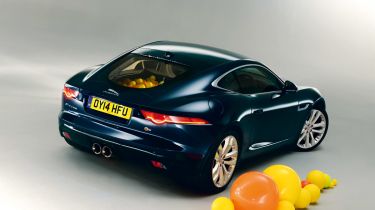 Even if the only criteria for success in this category was jaw-dropping looks, the Jaguar would have scored an emphatic victory. Yet the good news is that the beautiful British car is so much more than merely a pretty face.
By building on the success of its hugely desirable roadster relative, the F-Type Coupe proves that the marque once again has the ability to take the fight to heavy-hitters such as Porsche and Aston Martin.
Look beneath the F-Type's captivating lines and you'll discover that it's a fast and agile machine that can rival the best thoroughbred sports cars for engaging driving dynamics and blistering performance. And then there's the noise...
The entry-level V6 models emit the sort of creamy wail that evokes the brand's legendary E-Type, while the range-topping V8 R's ear-splitting bellow is reminiscent of a low-flying World War Two Spitfire. The engine's got the bite to match its bark, too.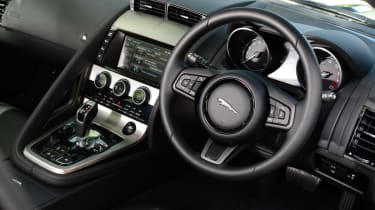 The 543bhp V8 will take the car from 0-60mph in a mere four seconds, then on to a top speed of 186mph. And the F-Type is just as impressive in corners, where the stiff coupe bodyshell adds extra precision to the handling. The quick steering allows you to guide the car through corners with laser accuracy, while strong front-end grip and decent feedback mean you can push on with confidence. Yet switch off all the electronic driver aids and the powerful rear-wheel-drive Jag can be coaxed into behaving like a hooligan.
Of course, as with all the best Jaguars, the Coupe is equally as capable as a daily runaround or long-distance cruiser. The beautifully finished and cosy interior has a club-class feel, refinement is excellent and the versatile hatchback boot features a useful 315-litre capacity.
So there you have it: beauty and brains in one hugely capable package.
Our choice:
F-Type R Coupe (£85,000)
All F-Type models feature the same stunning looks and agile handling, but the range-topping R's thundering soundtrack and blistering performance are especially hard to resist.
Commended coupes
BMW 2 Series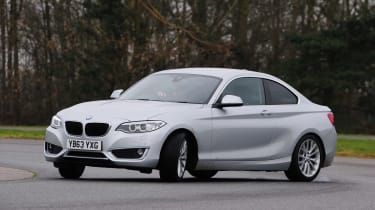 As its name suggests, the 2 Series is much more than simply a 1 Series in a sharp suit. The sleek baby BMW's bodywork is all-new, the cabin feels a cut above and the involving driving dynamics are hard to fault. Yet like all BMWs, it's cost-effective to run and delivers decent practicality.
Porsche Cayman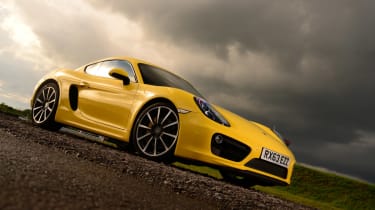 If you value driving thrills above all else, then the Cayman still takes some beating. With its beautifully balanced mid-engined handling and howling flat-six, the Porsche two-seater makes every mile a moment to savour. Better still, the current second-generation car looks great.