Audi Q5 PHEV: long-term test review
Final report: plug-in hybrid Audi Q5 rocked our man's world for five months
Find your Audi Q5
Offers from our trusted partners on this car and its predecessors...
Or are you looking to sell your car?
Advertisement
Verdict
As a desirable and very fast SUV, the plug-in Audi Q5 is an easy machine to recommend. It's just a shame the all-electric range and overall economy are slight disappointments.
Mileage: 5,652
Economy: 44.7mpg
To misquote singer Eddy Grant, for the last five months, I've been rocking down to Electric Avenue. And as the photo proves, I've parked outside it too. 
There's more than a literal connection here, though. For many buyers, jumping from a combustion engine into a full EV is a bit of a leap of faith, so plug-in hybrid models provide an opportunity to sample all-electric life, while still having a petrol-fuelled safety net. And thanks to the tax incentives, PHEVs make a huge amount of sense as company cars, too.
Even if you ignore these matters of pragmatism, the Q5 55 TFSI e is one heck of a car. It's seriously swift when you want it to be, and a hushed round-town cruiser when you don't. Like pretty much every other Audi, it has that impressive feeling of high quality inside. It's able to turn heads, if not quite stop people dead in their tracks. I've genuinely lost count of the number of compliments I've had about both the car, and its Azores Green paintwork.
The last five months haven't been entirely without frustration, though. The powered tailgate is a bit slow to operate, and the release button for it is right next to a strangely old-school fuel-filler flap release button; invariably I ended up hitting the wrong one. I'd also prefer the charging cable socket to be on the driver's side, while somewhere to keep the cable would also be nice. And I don't much care for using Apple CarPlay on systems like the one in the Q5 that don't have a touchscreen, either.
However, what I thought was a central locking problem on the car actually turned out to be caused by the position of my hand on the door handle. My local dealer explained, sensitively, that my thumb was hitting a hidden sensor which locks the door as I tried to pull the handle. As dealer visits go, it was a slightly embarrassing one.
In the grand scheme of things, these are all pretty minor points, and the Q5 and I have got along very well indeed. I love the driving position, the comfy seats and the fact it'll massage your back. And while it's not the kind of car that'd tempt you into taking the long way home, it steers well and rides better than S line-spec Audis of old. 
In the winter, the matrix LED headlights proved themselves time and again. They're perfect if you live in the country or spend a lot of time on poorly lit roads. Their ever-shifting beams mean you can activate them and forget; I'm not sure there's a better way of lighting the road ahead.
The Q5 is an upmarket SUV, but it's certainly been a workhorse: packed with rubbish for the tip, loaded with timber for DIY projects, stuffed with flat-pack furniture from Ikea and pressed into service as regular family transport. For the most part, the Q5 took it all in its stride, although the boot is only 395 litres, 155 litres less than regular Q5's, which meant a straight choice between taking my son's buggy or loading up with a week's worth of shopping. Even relocating the bulky cable bag to my shed didn't cure this.
Partnership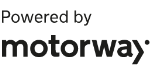 Need to sell your car?
Find your best offer from over 5,000+ dealers. It's that easy.
There's plenty of assistance to improve the economy, though. The Q5 pulses the accelerator pedal when you're approaching a speed-limit change, and the sat-nav can assist to apply brake regen as you approach a junction. Some might find the systems intrusive, and they can be switched off, but I found them helpful. It's a shame you can't access more regen more of the time, though.
This was my first experience living with a plug-in hybrid for a length of time, and my Pod Point wallbox was used from the word go. In fact, because the Q5's battery is fairly small, I found myself charging far more often than I have with fully electric cars. 
As with an EV, it's easy to find yourself trying to eke out every last mile of range; at best I could match the claimed 26 miles, and at worst, it was little more than 14 miles; most days it was around 20. Plus you need to remember to select the car's hybrid mode for better long-distance economy; it's the difference between 40mpg or 80mpg if you cover a moderate distance. 
Of course, the overall running costs will vary enormously depending on how many long journeys you take, and how much your electricity costs. My own supply is 14.7p per kilowatt, so a full charge costs just over £2 for 20-ish miles. The same trip in a 35mpg petrol-fuelled car would cost around £3.30.
Audi Q5 PHEV: second report
Our smart and desirable Q5 TFSI e is proving to be fast and fun family transport, and has huge appeal for enthusiasts and accountants alike. It's no sports car, though. 
Mileage: 5,430 
Economy: 44.0mpg 
Zero to 62mph in 5.3 seconds. There are SUVs that accelerate faster, I know, but not many can show our Audi Q5 PHEV a clean pair of heels. In fact, it's only fractionally slower than a Porsche Boxster, and the drivers of plenty of hot hatches wouldn't know which way it went.
It's not just the numbers that impress, but how the Q5 gathers pace. The initial launch is powerful, but the way the car continues to relentlessly build speed shocks the most. The petrol engine feels muscular, but you're always aware of the assistance that makes the performance electrifying – in more ways than one. It's here that you really get a sense of a combustion engine and electric motors working in perfect harmony.
While the car carries discreet S line badging and digits on the tailgate that I don't believe most drivers have really got their heads around, my Q5 '55' doesn't scream 'performance', much less the 'Competition' that its full name boasts. Some of that's down to the Azores Green paint, I think, which is conservative enough to give a Jekyll and Hyde character.
But while the Q5 is fast, it's no sports car. The steering is light and accurate, but at 2,030kg, this Q5 is 50kg heavier than the SQ5, and anything up to 260kg more than the base models. That makes itself known through the corners, so it's far better to treat the Q5 PHEV as a point-and-squirt machine than something to scythe through bends.
It feels better at sedate speeds, and with a reasonable charge in the battery, it switches almost imperceptibly from the electric motors to the four-cylinder turbo petrol engine. Oddly, when the battery is nearing empty, this switch becomes rather laboured and gives a feeling not dissimilar to an auto gearbox hesitating between gearshifts.
Unlike traditional hybrids, the Q5 is happy to stay in EV mode at most speeds. In fact, it's actually quite hard to fire the engine into life unless you really stand on the accelerator. 
During the recent cold snap, the vagaries of electric-only range have been laid bare. Audi claims around 26 miles from a charge, and I've seen 25-16 miles as temperatures drop. Disappointingly, the Q5's trip computer frequently shows short-term EV economy in the region of one mile per kWh. By comparison, you can expect around 2.5 miles per kWh from an all-electric Audi e-tron. However, look at electric economy combined with hybrid mode, and the Q5 is recording 4.1 miles per kWh. 
Given the difference a full charge makes to energy use, an overall fuel economy figure of 44mpg isn't bad, although you need to think ahead to get the best from a gallon of unleaded. The car defaults to EV mode, which is fine around town, but the battery depletes in fairly short order. 
For longer drives, it's best to switch to hybrid mode, where on a 30-odd-mile journey, I've seen close to 100mpg, even if the return journey with a flat battery claimed closer to 35mpg. Still, with favourable tax ratings the Q5, like most PHEVs, makes more financial sense for company car drivers than it does for private motorists.
So far, so good then? Not quite, because a fault with the keyless entry system means the car doesn't always unlock with a pull of the handle as it should. We'll visit our local Audi dealer soon for some investigation.
Audi Q5 PHEV: first report
Our man gets an introduction to the new Audi Q5 55 TFSI e plug-in hybrid SUV
Mileage: 3,843 
Economy: 41.8mpg
Plug-in hybrid power has come to the Audi Q5 range, and let's get one thing out of the way: apart from the ludicrously long name, our Q5 55 TFSI e quattro 367PS quattro S line Competition S tronic is a very nice thing indeed. It blends all that's good about a Q5 with the promise of ultra-low running costs and incredible performance.
On that last point, it'll show a clean pair of heels to plenty of sports cars, and while the SQ5 trumps the PHEV from 0-62mph, it's close enough to make no difference. But I'll be seeing how close it comes to the claimed 117.7mpg in the coming months. Ditto the 26-mile electric range.
It's for that reason we went to Audi's flagship dealer, West London Audi, for our photos. Our car isn't box fresh; it had a shade under 3,000 miles on the clock when we took delivery. But I'm keen to understand more about the Q5's myriad controls to get the most from the gallon. Over some initial miles, economy has been up and down and largely determined not by how or where I'm driving, but how long the journey is.
West London Audi's Robert Faulkner explained that the beauty of a plug-in hybrid is that it can be driven just like any other car, and many buyers consider them to be the next step on from a traditional hybrid. But following on from my EV eco-drive with IAM Roadsmart, I clearly need to adapt my driving style to suit the car.
Robert took me through the car's MMI system and Virtual Cockpit, which in the Q5 PHEV are fundamentally the same as in any Audi. Of more interest were the hybrid-specific controls, such as the EV button. This allows you to cycle between electric-only driving, hybrid, or charge-hold, letting the car drive on its petrol engine to save zero-emission travel for urban areas.
He also took me through some of the Audi Connect systems, which provide all manner of information, from weather forecasts and news right through to flight information. Sure, all these details are available through a smartphone, but it lets you while away the time while waiting in car parks without staring at a tiny screen.
I'll certainly be putting Robert's advice to the test. But what needed no explanation was how luxurious the Q5 is; it has a real feeling of quality and solidity. There are six trims within the Q5 PHEV range. Our car is an S Line Competition, and at £54,900, it's a hefty £5,165 more than the cheapest version. But it's not like you're short on kit, with LED lights, leather sports seats, 20-inch alloys and MMI Navigation Plus.
Our car has a few select options, too. The Tour Pack bundles adaptive cruise control with traffic-sign recognition and an AEB system for turning out of junctions. The Comfort and Sound Pack is a worthwhile investment at £1,395 for its Bang & Olufsen stereo, hands-free boot opening and multi-coloured interior lighting. The latter has been a smash hit with my children.
| | |
| --- | --- |
|   | Audi Q5 55 TFSI e quattro S line Competition |
| On fleet since: | November 2019 |
| Price new: | £54,900 |
| Engine: | 2.0-litre 4cyl petrol & e-motor, 362bhp |
| CO2/tax: | 49g/km/£455 |
| Options: | Tour pack (£1,250), Parking assistance pack (£1,350), matrix LED headlights (£650), Storage pack (£175), Comfort and sound Pack (£1,395), Panoramic sunroof (£1,400) |
| Insurance*: | Group: 41 Quote: £562 |
| Mileage/mpg: | 5,430/44.0mpg |
| Any problems? | Intermittent central locking, broken windscreen wiper |
*Insurance quote from AA (0800 107 0680) for a 42-year-old in Banbury, Oxon, with three points