Audi Q5 TFSI e vs Volvo XC60 T8
Plug-in hybrid SUVs promise performance and economy. We test the new Audi Q5 TFSI e against the the Volvo XC60 T8 to see which is best
Every manufacturer needs to have a plug-in variant of pretty much every car in their range to attract buyers these days; potentially even more so in the case of premium brands, which is why Audi has added this Q5 TFSI e to its line-up.
Until now, if you've been after a plug-in hybrid premium mid-size SUV, the Volvo XC60 T8 has been the go-to option. It offers (relatively) guilt-free all-electric range, low CO2 emissions and strong performance in an upmarket package.
This is just the territory the Q5 is looking to muscle in on, but is it better than the Volvo? The winner of this test must combine its power sources with tech, quality, practicality and every other factor that makes a premium SUV worth its price tag – which is even higher on these plug-in models. 
Head-to-head
| | | |
| --- | --- | --- |
| Model: | Audi Q5 55 TFSI e S line Competition | Volvo XC60 T8 Twin Engine AWD R-Design |
| Price: | £54,900 | £55,005 |
| Engine:  | 2.0-litre 4cyl turbo petrol/e-motor | 2.0-litre 4cyl twincharged petrol/e-motor |
| Power:  | 362hp | 385bhp |
| Transmission:  | Seven-speed dual-clutch auto, four-wheel drive  | Eight-speed automatic, four-wheel drive  |
| 0-60mph: | 5.2 seconds | 5.5 seconds |
| Top speed: | 149mph | 140moh |
| Test economy:  | 51.8mpg | 72.2mpg |
| CO2/tax:  | 49g/km/£455 | 47g/km/£455 |
| Options:  | Metallic paint (£675), Tour pack (£1,250), Parking assistance pack (£1,350), matrix LED headlights (£650), storage pack (£175), Comfort and sound pack (£1,395), Panoramic roof (£1,400) | None |
Audi Q5 TFSI e
For: Great performance, high-quality cabin, good ride and refinement, efficiency.Against: Not as much pure-electric range as XC60, boot isn't as spacious as the Volvo's. 
The Q5's MLB Evo platform was built with hybridisation in mind – cars such as the Porsche Cayenne and Audi Q7 plug-in hybrids already use this architecture – so the Q5 55 TFSI e demands relatively little compromise compared with the standard petrol or diesel car. You have to sacrifice some boot space, but more on that shortly.
The Audi's 55 TFSI e badge denotes a 249bhp 2.0-litre turbocharged petrol engine working in conjunction with a 14.1kwh battery that supplies the 141bhp electric motor with energy for a total combined output of 362bhp.
That means the Q5 was fairly rapid on test, recording a 5.2-second 0-60mph time. Off the line, the 2,030kg Q5 takes some moving, but the electric motor responds instantly, delivering a big 350Nm boost of torque to fill in for the petrol engine when it comes on boost. It feels surprisingly punchy.
Our in-gear figures show just how much the electric motor helps. The plug-in Q5 took 4.4 seconds between 50 and 70mph in fifth gear;  a 187bhp Q5 40 TDI took 5.1 seconds. It's also more refined than that diesel model – especially around town, where it runs in EV mode.
Our S line Competition-spec car featured 20-inch alloy wheels as standard. Despite this, the ride at medium and higher speeds was smoother and more controlled than that of the Volvo on its 19-inch rims. However, those big wheels were more noticeable around town, where the Q5 felt lumpier and less able to deal with broken surfaces.
Despite the extra weight from the battery pack, the Q5 still handles fairly well. You feel the extra mass, but the suspension controls it relatively well the harder you push – up to a point.
However, plug-ins such as these are more about extracting maximum efficiency than performance. This is where the Q5's powertrain modes come in. There are three to choose from; Hybrid mode lets the car manage the deployment of energy from the battery, using the nav to help.
Partnership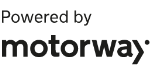 Need to sell your car?
Find your best offer from over 5,000+ dealers. It's that easy.
There's also EV mode, which forces the car to run on electric power if it has enough charge (it's very smooth), and there's battery hold mode, which retains the level of charge so you can run in EV mode in areas of poorer air quality. It's counter-intuitive to have a battery charge mode because this saps overall efficiency, but the XC60 does get such a setting.
Our test car was in S line Competition spec, with LED lights, heated Nappa leather sports seats, Audi's smartphone interface, wireless phone charging, nav and Audi's Virtual Cockpit, keyless operation, cruise control and solid safety tech.
Testers' notes
• Infotainment: The 8.3-inch screen may look like an afterthought, but it's par for the course and works really well high up on the dash.
• Interface: MMI Nav Plus brings voice recognition, a 10GB HD, online map updates, a control panel, a DVD drive and much more.
• Instruments: Audi's superb Virtual Cockpit display comes as standard on S line Competition trim. 
Volvo XC60 T8
For: Impressive economy, practicality and boot space, decent performance.Against: Infotainment could be better, some features (such as smartphone integration) cost extra.
Volvo latched onto the plug-in trend earlier than its rivals, and the XC60 T8 has had the niche sewn up for a couple of years. However, it's not the only mid-size plug-in in town now and rivals such as Audi, with its Q5 TFSI e, are gunning for Volvo. That's why the XC60 has recently had a range-wide refresh, which also includes the T8, so the lithium-ion battery is up from 10.4kWh to 11.8kWh, and its pure-electric range now stands at just over 33 miles, up from 28.
The electric motor produces 87bhp and 240Nm of torque, and drives the rear axle; it's not quite as powerful as the Audi's e-motor but still provides a useful boost. Combined with the 2.0-litre supercharged and turbocharged four-cylinder petrol engine, the tables are turned because there's 385bhp, which is more than the Audi can muster.
There are differences to how both deliver their performance and ride. The Volvo doesn't have as much oomph from the electric motor, so the petrol engine takes more of the strain – and you hear it; it's a dronier, more vocal unit.
It isn't as quick as the Q5, but is more than fast enough for a mid-size SUV. However, the issue of refinement raises its head again even when you want moderate in-gear acceleration. That's because, while the gearbox kicks down smoothly, the engine also chirps in so progress doesn't feel quite as smooth as in the Q5.
Neither is the ride, because the Volvo bucks just a little more than the Audi, although it is soft, so it floats sweetly over most surfaces. These criticisms are all relative though, because the Volvo is settled enough on the motorway and cruises quietly. There's little to split the pair in this respect.
How these SUVs perform on the road is only part of the appeal for buyers, though. The XC60 balances quality with its other attributes, efficiency being another big positive.
The Volvo's interior feels more individual than the Audi's, even if the tech isn't quite as slick or responsive. You get lots of it, though, because R-Design trim (our pictures show an Inscription trim model) features sports seats, 19-inch alloy wheels, a lowered sports chassis and sportier styling inside and out to match the Audi in S Line Competition spec.
This is on top of the XC60's standard-fit nine-inch touchscreen with sat-nav, a 12.3-inch digital display, cruise and climate control, LED lights, heated seats, a greater level of safety tech and front and rear parking sensors. A camera is a £375 extra. All T8 models also have a panoramic roof.
Testers' notes
• Infotainment: There are larger  tablet-style screens available from other car makers, but the XC60's works reasonably well. It's a shame you have to pay extra for connectivity.
• Gearbox: Eight-speed auto swaps cogs smoothly most of the time, but the Audi's box is quicker.
• Design: The XC60's interior looks the most interesting, although the Audi's pips it for quality. 
Verdict
First place: Volvo XC60 T8
Any hybrid has to maximise efficiency, and the XC60 T8 does just that, delivering better economy and all-electric range. Its running costs, tech, quality and performance are on a par with the Q5's, but the Volvo's greater practicality helps it to win by the slimmest of margins.
Second place: Audi Q5 TFSI e
The plug-in hybrid Q5 is a capable SUV. In fact, with its refinement, performance and ride comfort it's our pick of the range. However, while the quality and tech are first rate, this isn't enough to offset the practicality it gives away to the Volvo or its poorer economy and electric range.