Porsche Cayenne review: sporty large SUV with greater plug-in hybrid electric range
Sports car performance and full-size SUV practicality meet in the physics-defying Porsche Cayenne
Find your Porsche Cayenne
Offers from our trusted partners on this car and its predecessors...
Or are you looking to sell your car?
Advertisement
After a sporty, premium large SUV? The Porsche Cayenne should fit the bill. It's engaging to drive, offers impressive levels of comfort and refinement, plus its excellent build quality only adds to the upmarket feel. Throw in the kudos of the Porsche badge, and you have a prestige set of wheels that covers every base – including being able to put your family in it.
With a huge boot and decent passenger space, practicality is taken care of, while reliability and safety are first-rate. To buyers that can afford to buy and run a Porsche Cayenne, we'd say go for it – E-Hybrid and Turbo models, particularly, offer blistering performance.
About the Porsche Cayenne
The Porsche Cayenne has been around since 2002, with the first generation model successfully combining the high performance expected of a Porsche, with the everyday practicalities of an SUV, and in the process, won a wave of new customers that helped to save the company.
It's easy to forget the significance of the Cayenne because of how ubiquitous it is on our roads, but it caused a massive furore amongst enthusiasts at the time who hated the idea, fearing that Porsche had gone soft. However, if it hadn't been for this model, those same enthusiasts wouldn't have enjoyed the raft of new Porsche sports cars built upon the profits of the Cayenne. 
And we wouldn't have had a whole generation of imitators. Shortly after the Cayenne arrived, we got the Range Rover Sport in 2004, and to match the extreme performance of the Cayenne Turbo, the BMW X5 M, Mercedes GLE 63 S, Maserati Levante Trofeo, Bentley Bentayga and Lamborghini Urus – the latter sharing the latest MLB Evo platform with the Cayenne.
Less extreme versions of the Cayenne also compete with an even broader spectrum of premium off-roaders, including the Audi Q7 and Volkswagen Touareg (two VW Group stablemates with which the Cayenne shares its platform with) and the Volvo XC90.
This latest version of the big Porsche 4x4 was introduced in late 2017, and is the third generation in the Cayenne series. While the previous-generation model was available with V6 or V8 diesel engines, the latest Cayenne concentrates on petrol and plug-in hybrid power.
With the growing popularity of SUV coupes, Porsche has introduced the Cayenne Coupe, which omits a bit of practicality for a more svelte coupe-like body. It's available with the same selection of engines and trim levels as the standard SUV, but adds a range-topping £150k Turbo GT that's one of the fastest SUVs money can buy.
The line-up for the Cayenne starts with a 348bhp 3.0 turbocharged V6 engine, followed by the E-Hybrid using the same engine but with a 174bhp electric motor for a total power output of 464bhp. It has a 25.9kWh (21.8kWh useable) battery pack offering an electric-only range of more than 40 miles. You can have a more powerful S E-Hybrid with similar EV range, but a bit more power at 519bhp and a quicker 0-62mph time.
Partnership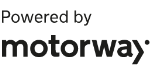 Need to sell your car?
Find your best offer from over 5,000+ dealers. It's that easy.
The S now sports a 468bhp, twin-turbo 4.0-litre V8 rather than the pre-facelift 434bhp 2.9 twin-turbo V6, which really must be the last gasp for a non-hybrid petrol engine. There is a hybridised version of it in the Turbo E-Hybrid, though. With 729bhp, it launches from rest to 62mph in under four seconds.
Revisions have also been made inside, utilising many design elements from the Porsche Taycan electric car range to keep things up-to-date. 
Engines, performance and drive
Astonishing Turbo E-Hybrid acceleration is backed by involving handling – even by Porsche standards
​We'll get to the crazy acceleration numbers for Turbo E-Hybrid models further down this review, but the first thing to mention is that the suspension and chassis of the Cayenne was upgraded in a 2023 facelift.
So far, we've only driven the latest Cayenne on its standard steel-spring set-up with Porsche Active Suspension Management (PASM), which firms things up in Sport mode, and softens things down in Comfort. However, we still noted a degree of patter coming through to the cabin from whatever road you happen to be on, along with a fair amount of road noise. 
We hope that the optional air suspension (standard on the Turbo E-Hybrid model) will do a better job of isolating you from bumps and potholes as well as the latest Range Rover Sport can, but we'll have to wait and see and update this section once we've driven it. Past experience suggests it should improve ride quality and refinement, whether cruising along the motorway, tackling an undulating B road, or pottering around town.
What we have been impressed with so far is the direct steering that offers the responsiveness, accuracy and weight of a serious sporting saloon, as well as the uncanny ability of the Cayenne to handle in the manner of something with much smaller exterior dimensions. For something this tall and heavy, the Cayenne has a surprising amount of agility, and you feel much more connected with what's going on beneath you than many of its rivals. It's a notch above the BMW X5 and Mercedes GLE, with a distinctly sharper edge to its handling.
You can go even further and add rear-wheel steering to your Cayenne, too, and it helps to make the car more manoeuvrable when parking in a tight supermarket car park. There's also the option of active anti-roll bars to help all but eliminate body lean in corners, but even without these expensive add-ons, the Porsche sets a new benchmark in ride and handling for the class. Whether the Cayenne is a match to a Range Rover Sport equipped with the Stormer handling pack that also adds rear-wheel steering remains to be experienced, but we'll let you know once we've driven them both.
There's a dedicated off-road pack you can add to your Cayenne that gives you increased underbody protection from impacts with rocks, and when paired with air suspension, you have a similar degree of ability to its Bentley Bentayga sister model. Improving off-road performance was one of the key objectives for the platform, so there are different settings for various terrains, such as gravel, mud, sand and rock crawl.
Let's face it; this is a car that'll spend most of its time on the tarmac, where most owners wouldn't even think of getting its standard 20-22in wheels muddy. We expect them to find the Cayenne's fantastic brakes much more helpful because they offer plenty of well-modulated stopping power. Most models come with some sizable brake hardware, but the top-of-the-range Turbo E-Hybrid comes with some enormous 420mm discs in the front with 10-piston callipers. To put that into context, most normal cars only need 200mm discs and single-piston callipers, so it is fair to say that the Cayenne has little difficulty shedding speed.
0-62mph acceleration and top speed
The range-topping Turbo E-Hybrid is the quickest Cayenne, and so 0-62mph takes just 3.7 seconds. The hybrid system is made up of the Turbo's normal 591bhp V8 and adds an additional 174bhp electric motor. However, because of the unique way the combined power output is calculated, it isn't as simple as adding both numbers together. Still, 729bhp is a huge amount of power that'll firmly put your head into the headrest when launch control is activated (a feature that comes as part of the Sport Chrono package), and the top speed is a licence-losing 183mph. Buyers of the Cayenne Coupe, reviewed separately, can also specify a Turbo GT model, which is faster still: 0-62mph takes just 3.3 seconds with the Sport Chrono package, and the top speed is 186mph.
Set against its high-performance stablemates, the standard Cayenne's 348bhp 3.0 turbocharged V6 engine looks weedy until you remember Sport Chrono-equipped versions will crack the 0-62mph sprint in 5.7 seconds and top 154mph. The Cayenne S now sports a 468bhp, twin-turbo 4.0-litre V8 rather than the pre-facelift 434bhp 2.9 twin-turbo V6. It knocks the 0-62mph time down to 5.0 seconds, while its top speed touches 170mph.
Opt for the Cayenne E-Hybrid, and you'll get a turbocharged 3.0-litre V6 petrol engine, together with an electric motor and battery combo. Total power is 464bhp, and the E-Hybrid offers an electric-only range of more than 40 miles. While CO2 emissions are low and official economy stats are impressive for the E-Hybrid, this doesn't come at the cost of performance: 0-62mph takes just 4.9 seconds, top speed is 158mph, and you can travel at up to 83mph in battery-only mode. There's also a more powerful 512bhp version found in the Cayenne S E-Hybrid, which shaves 0.2 seconds off the 0-62mph time and adds an extra 5mph to the top speed.
Porsche's engineers have even managed to mask the E-Hybrid's extra 300kg mass well. It's a fast, frugal and convincing package, and one that means few are likely to decry the absence of a diesel Cayenne to match similar offerings in the Range Rover Sport.
MPG, CO2 and running costs
The Cayenne is a premium SUV so running costs will be high; look to the hybrid models for improved value
​The list price of Porsche Cayenne models is stiff, but it does undercut the Range Rover Sport by nearly £10,000. However, while the Range Rover Sport comes comprehensively equipped, the Porsche approach is to tempt you with exotic-sounding performance and luxury options that can rapidly escalate your financial commitment (as we discovered with the online configurator).
The Cayenne need not be too expensive to run or tax, though. Opt for the plug-in E-Hybrid model, and you'll be paying much less in Benefit-in-Kind (BiK) company car tax than the petrol versions. An increase in battery capacity from 14kWh to 25.9kWh (21.8kWh being useable) means over 40 miles of electric range, so the E-Hybrid range gets into the eight per cent BIK band. While that's not as good as the 70-mile range and five per cent BIK of a P460e Range Rover Sport, it's decent for a large SUV.
As expected, the E-Hybrid model has the best official fuel economy number, but (in our experience when driving plug-in hybrids) you're unlikely to get close to the 201.8mpg fuel economy number, so expect to achieve a quarter of that with regular charging. Considering the performance, that's not too bad.
The standard, twin-turbo 3.0-litre V6 petrol Cayenne delivers claimed economy figures of 26.2mpg on the combined cycle and CO2 emissions of 246g/km, which is less than the almost 30mpg from a P400 Range Rover Sport. Move up to the twin-turbo 4.0-litre V8 Cayenne S, and the figures drop to 22.8mpg and 282g/km – which is less than the pre-facelift 2.9 V6-powered Cayenne S. We doubt that anyone who buys a Porsche intending to utilise its performance potential is going to quibble a small fuel economy penalty, though.
That being said, the 4.0-litre twin-turbo V8 Turbo is no more, so you'll have to go for the Turbo E-Hybrid. It gets a combined number of 166.2mpg and 39g/km, although, as we said above about the E-Hybrid, you won't achieve that fuel economy number. Still, we expect it to be much better than the 20mpg of the old Turbo model.  
All E-Hybrid models wisely have an upgraded battery charging speed, going from 7kWh to 11kW to compensate for having greater battery capacity to charge up. In theory, an 11kW charger would top up a flat battery in just over two hours, but we expect most people will have a 7.4kW home wallbox charger, which will likely take around 3.5 hours to charge.
Insurance groups
Insurance is an area where the Cayenne undermines its rivals, with the base 3.0-litre petrol starting in group 45, which is several groups lower than the much less powerful D300 diesel Range Rover Sport. If you want something with lower insurance costs than a Cayenne, you'll need the much less driver-focused Audi Q7, which starts in group 42 for the entry-level 45 TDI S Line. 
Further up the Cayenne range, the V8-powered S and deceptively quick E-Hybrid models match equivalent rivals in getting close to the costliest group 50 insurance ranking.
You can get personalised car insurance quotes fast with our comparison tool powered by Quotezone...
Depreciation
It used to be the case that the Porsche Cayenne had particularly strong resale values, but over time, this has softened, especially in the face of newer rivals.
The Cayenne range is expected to retain between 41-56 per cent of its original value after three years and 36,000 miles, with the top-of-the-range Turbo E-Hybrid shedding the most value, and the E-Hybrid holding onto the most. 
That's unfortunately quite wide of the Range Rover Sport, which in P460e R-Dynamic SE form will still be worth 68 per cent of its original value after the same period. So, despite the Cayenne costing less to buy in the first place compared with the Range Rover Sport, it will cost you more to run in terms of depreciation.
To get an accurate valuation on a specific model check out our valuation tool...
Interior, design and technology
Inside and out, the Cayenne has a contemporary feel that reflects its leading-edge technology
​The exterior design of the latest Porsche Cayenne is certainly evolutionary, and some might even call it predictable. The third-generation Cayenne is both longer and lower than its predecessor, but very little has altered during its facelift, save for the new rear light bar treatment that runs across the entire width of the tailgate, and a slightly revised bumper and headlight design. It's fair to say that the Cayenne's five-door profile is unmistakable.
The exterior design of the Cayenne Coupé incorporates more sweeping lines, such as the one stretching from the headlights, via the roof spoiler, to the taillight strip and onto the adaptive rear spoiler. The wide body adds to the sporty feel, while a panoramic fixed glass roof ensures passengers don't feel too enclosed, particularly with the lower roof line. A model-specific 21-inch alloy wheel design, quad exhausts and colour-coded wheel arch extensions distinguish Turbo E-Hybrid models from regular Cayenne and Cayenne Coupe models. 
The free white and black paint finishes are a bit boring, so you'll need to fork out around £900 for metallic paint, or nearly two grand for one of four special colours. If you fancy going berserk, then for £7500, you can get Porsche to paint your Cayenne using a colour-matched sample of your favourite shade.
​Inside, the changes are much more profound. Whereas the pre-facelift car took inspiration from the Panamera saloon, the revised Cayenne uses parts taken from the Taycan electric car, such as the 12.6-inch curved digital driver display, a repositioned gear lever from the centre console to just behind the steering wheel, and the option of a third touchscreen infotainment display for the front passenger.
The high-resolution digital driver display can be configured to look like a classic Porsche instrument binnacle, or you can alter it to display all sorts of trip and efficiency information, along with a shrunken map for sat-nav instructions. The rest of the interior demonstrates first-class build quality and premium material choices that provide a suitably upmarket experience for both driver and passengers.
Sat-nav, stereo and infotainment
The lower part of the dashboard features a glass-effect panel on the centre console with touch-sensitive buttons and some toggle switches to provide quick and easy adjustment to the air-con system. The high-definition 12.3-inch central touchscreen display deals with all the major infotainment controls, and is slick and easy to use, with crystal-clear graphics. As standard, you get Apple CarPlay and Android Auto connectivity.
The standard Sound Package Plus is a 10-speaker audio system with 150 Watts of power, but you can upgrade to either the 14-speaker, 710-Watt BOSE Surround Sound System, or for real audiophiles, a Burmester High-End 3D Surround Sound System with 21 speakers and 1,455 Watts of sound output. Both optional sound systems do eat into boot capacity slightly due to the subwoofer taking up space under the boot floor.
Practicality, comfort and boot space
Superior refinement, plenty of toys and lots of luggage space make the Cayenne a great travelling companion
You sit relatively low in the Porsche Cayenne, in cosseting sports car style seats. The seats provide plenty of comfort for long journeys thanks to standard electric lumbar adjustment and good side bolster support if you're cornering hard. Turbo models feature 18-way electrically adjustable sports seats in the front. All models have driver's memory functions, which is particularly useful if more than one person drives the car.
There's a wide range of steering wheel adjustment (Turbo E-Hybrid models have standard electric steering column adjustment), so the cabin can accommodate most people comfortably.
​Size
The Cayenne is a big car that takes up a lot of room on the road. It is 4,930mm long, 1,678mm high and 1,983mm (2,194mm including the mirrors) wide, making it a little interesting to park in the city. However, it's not as difficult to park as the larger Range Rover Sport, which is 1,820mm tall and will leave you wincing as you enter a parking garage, while its 2,047mm width will have you avoiding width restrictors. 
Both cars can be fitted with four-wheel steering (although this has been tricky to add to the Range Rover Sport due to supply chain issues), but you can get away with not having it in the Cayenne because of its smaller size.
The more rakish Cayenne Coupe shares the same exterior dimensions as the regular model.
Leg room, head room and passenger space
Despite a relatively low roofline and the sporty, low driving position (for an SUV, at least) the Cayenne ensures all but the tallest occupants, who are well over six feet, have plenty of space above their heads. Legroom is good in both the front and rear seats, but the high transmission tunnel means front-seat occupants don't get the same sense of spaciousness at their elbows than in more upright SUVs like the Range Rover Sport. The rear seats are comfortable, and the bench slides forward and back to trade legroom against extra luggage space. There's no seven-seat option, though.
Isofix points are located on the front passenger seat, and in the outer positions on the rear bench.
Boot
The Porsche Cayenne's boot space is rated at an impressive 772 litres with the rear bench slid all the way forwards (698 litres with the seats all the way back) for petrol models, expanding to 1,708 litres with the versatile 40:20:40 split folding rear seats down. That's much bigger than the Range Rover Sport.
However, the tables turn with the plug-in E-Hybrid Cayenne, because the battery pack under the boot floor eats up space and reduces total volume to 627 litres, which is slightly shy of the equivalent Range Rover Sport. The Cayenne still has 1,563 litres of boot space with the seats down, which is more than said rival has.
Towing
Both petrol and plug-in hybrid versions of the Porsche Cayenne have impressive towing capacities. All models can pull a 3,500kg braked trailer or caravan, which is on a par with the latest Land Rover Discovery and petrol and diesel versions of Range Rover Sport.
Reliability and Safety
A fine Euro NCAP result, and the brand's reputation for dependability is strong, but many safety aids are optional
As you'd expect from a company with the engineering standing of Porsche, the latest Cayenne maintains its hewn-from-rock reputation, and even though this latest version has fewer buttons than before, we think the switchgear it does have feels very solid. Safety technology such as autonomous braking (AEB) that automatically applies the brakes at low speeds to help avoid or mitigate collisions with pedestrians (but not cyclists, as more modern systems can), and lane-keeping assistance to nudge you pack into your lane on the motorway, come as standard. 
However, if you want blind spot monitoring to warn you of traffic approaching alongside you on the motorway, and rear cross-traffic alert to let you know of vehicles crossing your path when reversing, you'll need to specify the Lane Change Assist pack. This system will also warn you of vehicles (including bicycles) coming alongside when you're parked up, and you go to open the door. Unfortunately, we think that 'Lane Change Assist' is a confusing name, because there are lane change assistance features on other cars (namely Tesla's), which can actively change lanes for you on a motorway if the car is sure the coast is clear. This Porsche system doesn't have this feature.
Adaptive cruise to keep you a safe distance from the car in front also isn't standard and is part of an expensive standalone option. That's a shame because this feature, blind spot monitoring, rear cross-traffic alert, and a more modern AEB system that detects cyclists all come as standard on the Range Rover Sport.
Euro NCAP crash-tested the Cayenne way back in 2017, and it performed very well, gaining a five-star rating out of five. However, rivals such as the Alfa Romeo Stelvio gained a higher adult and child occupant safety rating, while as mentioned above, newer challengers like the Range Rover Sport, have more active safety tech as standard.
The Porsche brand Driver Power finished top in our list of 32 manufacturers rundown, which is a terrific result. Owners love the styling, handling, infotainment, engines and practicality in their cars, although the running costs and value for money could be better-rated.
Warranty
The Porsche model range is covered with a three-year, unlimited mileage warranty, and European breakdown cover is included, much like it is for BMW. Towards the end of this period, you can extend it by 12, 24, or 36 months for a fee, provided you subject it to a 111-point inspection at a Porsche dealer.
The battery pack for the E-Hybrid models comes with a separate eight-year or 100,000-mile warranty.
Servicing
It is recommended that you have your Cayenne inspected yearly by a Porsche dealer to check the fluid levels, and monitor wear and tear items, such as brake discs and pads, but the main service interval is every two years, or 20,000 miles. Of course, if you drive hard (as you might if you happen to take part in a track day) or you do mostly urban driving, your Porsche may ping up a message sooner than this asking for a service.
Expect consumables to cost you more than it would be for a smaller vehicle. The Cayenne weighs the best part of two tonnes (more so in plug-in hybrid form), and if you drive it as intended – as we might be tempted to do so – you'll wear through brakes and tyres fairly quickly.
Frequently Asked Questions
We think the Porsche Cayenne will appeal to those who want the high driving position and practicality of an SUV, but would quite like it to handle well on the road. If you can live without the performance of the Cayenne, then there are cheaper options out there, and ones that offer seven-seat versatility.
For an alternative review of the Porsche Cayenne SUV, visit our sister site carbuyer.co.uk...
Which Is Best
Cheapest
Name

5dr Tiptronic S

Gearbox type

Semi-auto

Price

£63,700
Most Economical
Name

5dr Tiptronic S

Gearbox type

Semi-auto

Price

£63,700
Fastest
Name

Turbo 5dr Tiptronic S

Gearbox type

Semi-auto

Price

£112,400