Audi SQ8 vs Porsche Cayenne Coupe GTS
The Audi SQ8 and Porsche Cayenne Coupe GTS tough it out for sporty SUV honours
If there's one new-car category that divides opinion like no other, it's the coupé-SUV. It was pioneered by BMW with its X5-derived X6, and it took a while for rivals to follow the firm's lead, but today Audi, Porsche and Mercedes all offer sportier-looking SUVs that offer less space for a premium price tag. 
While that will sound illogical to many people, these machines are popular with buyers. Here we try two recent arrivals in the class, and ones that aim to deliver a sharper drive to go with their sportier looks. First up is the Audi SQ8. This five-seat luxury SUV shares its running gear with the seven-seat SQ7, while for 2021 both models have ditched the V8 diesel engine that was originally available from launch in favour of the Volkswagen Group's 4.0-litre twin-turbo petrol V8.
Another car that uses that engine is lined up against the SQ8 here: the Porsche Cayenne GTS Coupé. The GTS tag signifies that this model has a sportier set-up than the rest of the Cayenne range, and it comes with an eight-speed automatic gearbox and four-wheel drive, just like the SQ8. Yet while these two cars have plenty in common, there are some distinct differences, too.
Audi SQ8 
| | |
| --- | --- |
| Model: | Audi SQ8 |
| Price:  | £88,455 |
| Engine:  | 4.0-litre 8cyl turbo, 500bhp  |
| 0-62mph:  | 4.1 seconds |
| Test economy:  | 17.9mpg/3.9mpl  |
| CO2:  | 287g/km   |
| Annual road tax:  | £2,245 |
When it originally launched, the Audi SQ8 was the performance diesel of the Q8 range. But with buyers turning their backs on the black nozzle, Audi has now introduced TFSI petrol power to the model. Here we're testing the updated SQ8 in Black Edition trim, which costs £88,455.
Design & engineering
The switch to petrol power for the SQ8 was a simple step for Audi. The car now features the VW Group's 4.0-litre twin-turbo V8, an engine which is already used in the flagship RS Q8. Audi has trimmed the power output by 92bhp, so the SQ8 has 'only' 500bhp, but that's still 40bhp more than the Cayenne GTS with the same engine.
That power is managed by quattro permanent four-wheel drive and an eight-speed Tiptronic gearbox, which is largely the same set-up as found in the Cayenne. Both cars are based on the VW Group's MLB Evo platform, which is also used by Bentley, Lamborghini and VW for their large SUVs. The SQ8 adds standard-fit adaptive air suspension, four-wheel steering and Audi's Drive Select system, which has seven modes that adjust the parameters of the engine, suspension, steering and gearbox.
While the Cayenne Coupé takes the standard model and reprofiles the roof and rear end, the SQ8 is quite distinct from its SQ7 sister car. It's not as tall or as long, and it's wider, too, while the broad grille is unique to the Q8 range. The SQ8 has a sporty look and plenty of familiar Audi design cues, while its sheer size means that it looks imposing. 
Standard kit on the SQ8 is extensive – no surprise given that it's a high-spec model at the top of Audi's large SUV range. As well as air suspension, there are matrix LED headlights, high-quality leather trim throughout, LED interior lighting and Audi's two- screen infotainment and Virtual Cockpit digital dials. Black Edition cars add a gloss-black grille surround and styling elements, different 22-inch wheels and four-zone climate control.
Partnership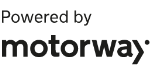 Need to sell your car?
Find your best offer from over 5,000+ dealers. It's that easy.
Driving
If you're somebody that likes a performance car to sound like it means business, then neither of these cars disappoint. Fire up the SQ8 and the exhaust barks into life – especially when cold – and there's a familiar V8 rumble once it settles, although it's not as noisy for occupants as it is for passers by.
In normal driving, that V8 offers more than enough power, and it's a pretty refined unit, too, thanks to the gearbox, which shifts up to as high a gear as possible without any provocation – definitely Audi's effort to help keep economy in check. There's a 0-62mph time of 4.1 seconds (0.4 seconds faster than the Cayenne), while the SQ8's top speed is limited to 155mph. By anybody's measure, this is a rapid SUV.
However, while the Audi has four-wheel steering and adaptive dampers that are designed to enhance the car's performance, it still feels like a big, heavy SUV in corners. That's thanks in part to the 2.2-tonne kerbweight, although the Porsche feels far more agile than its 100kg weight advantage suggests.. 
Carry any speed into a corner, and it feels like there's more weight over the SQ8's front wheels than there is in the Porsche, and it tends towards understeer the majority of the time. Given that both cars have the same engine in the nose, you'd expect similarities in their handling, but this isn't the case.
It's the same story with the Audi's ride, which never feels as settled as the Porsche's, no matter which of the Drive Select settings you choose. There's a firm edge in every driving mode, while the SQ8's standard 22-inch wheels certainly don't help. As a result, the Audi isn't as comfortable as the Cayenne Coupé when you're taking things easy.
Practicality
These coupé-SUVs offer style over substance, but thanks to the SQ8's overall size, the compromises aren't that great. Sure, it's a five-seater where its SQ7 sister car has room for seven, but there's lots of space in the cabin; front-seat passengers get plush sports seats with soft leather, and room in the back is good, too. Four-zone climate control is standard on Black Edition cars.
There's a 605-litre boot below the load cover (which automatically rises out of the way when the powered tailgate is opened), while the back seats slide back and forth to increase boot space. Porsche quotes a capacity of 625 litres, but it doesn't have sliding rear seats, although there is more space under the boot floor.
Ownership
Since these are flagship models, neither car is left wanting for safety kit. The Audi SQ8 comes with eight airbags, automatic emergency braking, lane assist and hill hold that works both up and downhill.
Audi's Achilles' heel is its poor performance in our annual Driver Power surveys. Its cars and dealers consistently rank in the lower half of our results tables, with owners experiencing poor service from franchises that don't seem to live up to the expected standards of a premium brand. In contrast, while Porsche only appears in our surveys on occasion – due to the low volume of respondents we normally get – when it does appear, its dealers perform well.
Running costs
Premium SUVs come with premium running costs, not only when it comes to initial purchase price, but also on everyday outgoings. Use the SQ8's performance as intended, and you'll be seeing mpg figures in the teens, and even claimed economy of 22.4mpg is pretty poor. The older TDI-powered car had official economy of 36.2mpg, perhaps a sign that ditching diesel was a bit of a backwards step for a large performance SUV.
An 85-litre fuel tank means you'll have a driving range of more than 400 miles if you get close to the official fuel figures, but a big, heavy SUV like this will be expensive to service, while tyres will also be pricey.
Testers' notes
"There are no standard paint options on the SQ8, so you have to automatically add at least £750 to the car's list price when choosing a colour. That's a bit cheeky on a model that's closing in on £90,000."
Porsche Cayenne Coupe GTS
| | |
| --- | --- |
| Model: | Porsche Cayenne  GTS Coupé |
| Price:  | £90,300 |
| Engine:  | 4.0-litre 8cyl turbo, 460bhp  |
| 0-62mph:  | 4.5 seconds |
| Test economy:  | 19.8mpg/4.3mpl  |
| CO2:  | 302g/km   |
| Annual road tax:  | £2,245 |
It's arguable that Porsche didn't need to add a coupé version of the Cayenne to the range, because the company's sporting pedigree is already well established. However, the market has demanded such a model, and the GTS version we're testing here has a greater focus on performance than most other variants. It starts from £90,300.
Design & engineering
While the Cayenne Coupé and Audi SQ8 share the same platform, there are still plenty of differences between them. The Porsche is shorter and lower, and also has a shorter wheelbase, but it's marginally wider. There's a power difference, too, with the Cayenne's 4.0-litre twin-turbo V8 making 460bhp, compared with 500bhp in the Audi. There's also less torque – 620Nm to 770Nm in the SQ8 – although the Porsche's maximum is available from a slightly lower 1,800rpm, instead of the Audi's 2,000rpm.
Where the two cars really diverge is in terms of suspension. Both models have a multi-link set-up front and rear, but while the SQ8 is air-sprung as standard, the Cayenne GTS comes with steel springs. You can add adaptive air suspension, though, and this £1,511 option was fitted to our test car. The GTS gets a 20mm lower ride height than the rest of the Cayenne range, while Porsche tailors the car's set-up to deliver a sportier drive. Torque vectoring and integrated chassis control electronics are also fitted to help make the most of the car's performance.
The Cayenne GTS benefits from a few racy updates, too, including satin-black 21-inch multispoke alloy wheels, gloss black detailing inside and out, leather and Alcantara trim and GTS badging throughout. Porsche's Sport Chrono pack is also fitted as standard to the Cayenne GTS Coupé. This adds a rotary switch to the steering wheel to select from four driving modes, plus a dash-top clock, extra trip computer functions and launch control.
Driving
Although the Cayenne GTS has a power deficit to the SQ8, it's certainly not lacking in performance. Launch control means that the car can sprint from 0-62mph in 4.5 seconds all day every day, while the Tiptronic auto transmission offers fast, crisp changes, whether you take control or leave the electronics to do the shifting. Change gears at full throttle, and there's a satisfying bark from the exhausts, too.
Air suspension was fitted to our Cayenne GTS, and it felt better resolved than the Audi's set-up. In Normal mode, the suspension is more settled over bumps, and the Cayenne is a refined motorway cruiser. However, even in Sport or Sport Plus modes – where the suspension is lowered even further and the adaptive dampers are firmer still – the Porsche still feels better resolved than the Audi. Yes, there's a firmness to the car's ride, but the unsettled edge felt in the SQ8 is nowhere to be found here, with only big potholes causing a disturbance. 
Our test car also came with the £1,448 Rear-Axle Steering option, and it's an extra that we can't recommend highly enough, because it provides the Cayenne GTS with a level of agility that the SQ8 can only dream of. While the Audi feels nose-heavy and a little inert in corners, the Cayenne is far better balanced, with sharp turn-in and a rear end that is eager to follow where the front wheels lead. 
The steering has good weighting and quick responses, and the whole car feels more compact and wieldy than its size suggests. Combine this with the vast level of grip on offer, and the Cayenne GTS is a car that inspires confidence and is genuinely entertaining to drive.
Practicality.
Big SUVs such as the Cayenne Coupé can be tricky to manoeuvre, but both cars here feature front and rear parking sensors and a reversing camera as standard. These systems can also be upgraded with self-parking functions, while the Cayenne has the option of full 360-degree cameras (£522) for even greater visibility.
There's a 625-litre boot in the back of the Porsche, which is more than the quoted volume in the Audi, but the Cayenne's rear seats don't slide, so you can't create more room if you need it. However, add air suspension, and the rear of the Cayenne can be lowered to improve access to the cargo area. The SQ8 has the same system as standard.
Back-seat space is good, but the sloping roof means that headroom is compromised. The Cayenne even has cut-outs in the headlining to make more space. Small rear windows with dark tints mean the rear seats can feel a little claustrophobic, even though space itself is fine.
Ownership
Both cars here have five-star Euro NCAP ratings, and they earned similar percentage scores across the board.
Porsche matches Audi with its three-year warranty cover, but there's no upper mileage limit, compared with the 60,000-mile maximum offered by its rival. Service intervals on the Cayenne are every two years, which will help smooth out running costs a little if you don't hit the 20,000-mile limit before then.
Running costs
Neither of these cars makes for a logical company car choice, with the Cayenne GTS Coupé racking up an annual Benefit in Kind (BiK) rate in excess of £13,000 for higher-rate taxpayers.
The Cayenne also loses more cash in depreciation, so while it costs £1,845 more than the SQ8 to buy new, it'll be worth £1,412 less than the Audi after three years. However, both cars will still be worth more than half of their original price after three years, and there aren't many new car categories that can boast solid ratings such as this.
Testers' notes
"The Porsche Cayenne has always offered genuine driving thrills in the SUV class, while this Coupé body style offers a tenuous link to the company's illustrious 911 sports car."
Verdict
First place: Porsche Cayenne Coupe GTS
Once again Porsche leads the way when it comes to building a sporty car. The coupé-SUV class has focused on style over substance, but the Cayenne GTS Coupé redresses the balance. It's fast, responsive and goes round corners like a car that's half its size and weight. It costs more to buy, especially if you add the recommended rear-steer option, but it's the only coupé-SUV that delivers genuine driving fun.
Second place: Audi SQ8 
The SQ8 is a tour de force in terms of on-board tech, and it's a practical five-seat family car, but it doesn't do enough to sneak ahead of the Cayenne here. It's fast in a straight line, but it's simply not as engaging to drive, and it's not as comfortable as its rival when you take things easy. If you're looking at a Q8, then we'd recommend trying a lesser – but still luxurious – V6 model.
Also consider...
Model: BMW X6 M50i
Price: £81,335
Engine: 4.4-litre V8, 523bhp
The founder of the coupé-SUV class has always divided opinion, but it packs more punch than either rival here, so it's got the firepower to compete. The current model handles better than previous generations, too.
Mercedes-AMG GLE
Model: Mercedes-AMG GLE 53 Coupé
Price: £83,365 
Engine: 3.0-litre 6cyl, 429bhp
It has fewer cylinders than its rivals here and is down on power, but the GLE Coupé offers the aggressive looks and high quality we've come to expect from AMG models. Yet it'll struggle to keep up with the Cayenne in corners.
Figures
| | | |
| --- | --- | --- |
|   | Porsche Cayenne GTS Coupé | Audi SQ8 Black Edition |
| On the road price/total as tested | £90,300/£98,646 | £88,455/£94,530 |
| Residual value (after 3yrs/36,000) | £47,769/52.9% | £49,181/55.6% |
| Depreciation | £42,531 | £39,274 |
| Annual tax liability std/higher rate | £6,568/£13,135 | £6,375/£12,751 |
| Annual fuel cost (12k/20k miles) | £3,471/£5,786 | £3,840/£6,400 |
| Insurance group/quote/VED | 50/£1,085/£2,245 | 50/£876/£2,245 |
| Cost of 1st/2nd service | £813/£813 | £566 (2 services) |
| Length/wheelbase | 4,939/2,895mm | 5,052/2,996mm |
| Height/width | 1,656/1,995mm | 1,740/1,968mm |
| Engine | 8cyl 3,996cc | 8cyl 3,996cc |
| Peak power/revs  | 460/6,000 bhp/rpm | 500/5,500 bhp/rpm |
| Peak torque/revs  | 620/1,800 Nm/rpm | 770/2,000 Nm/rpm |
| Transmission  | 8-spd auto/4wd | 8-spd auto/4wd |
| Fuel tank capacity/spare wheel | 90 litres/repair kit | 85 litres/repair kit |
| Boot capacity (seats up/down) | 625/1,540 litres | 605/1,755 litres |
| Kerbweight/payload/towing weight | 2,175/675/2,850kg | 2,270/690/3,500kg |
| Turning circle | 12.1 metres | 12.3 metres |
| Basic warranty (miles)/recovery | 3yrs (unlimited)/3yrs | 3yrs (60,000)/3yrs |
| Driver Power manufacturer/dealer pos. | N/A | 21st/20th |
| NCAP: Adult/child/ped./assist/stars | 95/80/73/62/5 | 93/87/71/73/5 |
| 0-62mph/top speed | 4.5 secs/168mph | 4.1 secs/155mph |
| Auto Express econ. (mpg/mpl)/range | 19.8/4.3/392 miles | 17.9/3.9/335 miles |
| WLTP combined  | 21.2mpg | 22.4mpg |
| WLTP combined  | 4.6mpl | 4.9mpl |
| Actual/claimed CO2/tax bracket | 330/302g/km/37% | 365/287g/km/37% |
| Airbags/Isofix/parking sensors/cam | Eight/yes/yes/yes | Eight/yes/yes/yes |
| Auto box/lane keep/blindspot/AEB | Yes/yes/yes/yes | Yes/yes/yes/yes |
| Clim./cruise ctrl/leather/heated seats | Yes/yes/yes/£308 | Yes/yes/yes/yes |
| Met paint/LEDs/keyless/pwr tailgate | £774/yes/yes/yes | £750/yes/yes/yes |
| Nav/digi dash/DAB/connected services | Yes/yes/yes/yes | Yes/yes/yes/yes |
| Wireless charge/CarPlay/Android Auto | £413/yes/yes | Yes/yes/yes |