Aston Martin DBX vs Bentley Bentayga
The Bentley Bentayga has received a facelift for 2020 - will it be enough to see off the new Aston Martin DBX?
Since its listing on the Stock Exchange a few years ago, it's no secret that Aston Martin's share price has been heading in the wrong direction. With yet another change of ownership (and a new boss) to add to the firm's history, despite a significant injection of cash, profits from its new models remain key to the iconic British brand's success.
Thankfully, with the all-new DBX SUV, Aston Martin has launched the model that could underpin the company's future.
Luxury SUVs such as the DBX are where the money is; just look at Porsche and the Cayenne SUV. For decades now that product (along with the smaller Macan) has earned the business an incredible crust, and Aston is hoping that the DBX will do the same – even more so given that the brand has a compact but exclusive product portfolio.
However, the luxury SUV market is more crowded than you might think, and there's yet another iconic British firm occupying the same space Aston is targeting.
Bentley introduced the Bentayga in 2015 and facelifted the car earlier this year, so there's fresh competition for the DBX.
Both luxury models are priced around the £150,000 mark and aim to offer the same level of opulence, technology and exclusivity, but which is top dog? Our in-depth road test will find out.
Aston Martin DBX
| | |
| --- | --- |
| Model: | Aston Martin DBX |
| Price: | £158,000 |
| Engine: | 4.0-litre V8 twin-turbo, 542bhp |
| 0-62mph: | 4.5 seconds |
| Test economy: | 18.9mpg/4.2mpl |
| CO2: | 269g/km |
| Annual road tax: | £475 |
This is Aston Martin's first SUV, so it's a big car for the firm. Built by hand in a new factory in Wales, the £158,000 DBX aims to take the high-end SUV market by storm, offering luxury and sporty driving dynamics. Does it succeed?
Design & engineering
The DBX is bringing Aston into a fresh market segment, and the brand is using lots of new tech to do it. The car borrows heavily from the knowledge and know-how Aston has in building its sports cars, yet the aluminium underpinnings are bespoke to the DBX.
While a kerbweight of 2,245kg doesn't seem light given the extensive use of aluminium, it's still 171kg lighter than the Bentayga. It's very strong, which should mean the DBX handles like you expect an Aston to. Its on-road prowess is partly helped by the double-wishbone front suspension (the same layout as many of Aston's sports cars) and a multi-link rear axle. The structure has also been tuned for refinement.
But it's also been tuned to let the rich tones of the AMG-sourced 4.0-litre twin-turbo V8 into the cabin. The motor produces 542bhp and 700Nm of torque, so there's plenty of performance. It's linked to a nine-speed automatic gearbox and sends power to an active centre transfer case through a carbon-fibre prop shaft. This is then distributed to the front and rear axles however the car's ECU sees fit, with an electronically controlled limited-slip diff at the rear.
There are six drive modes: two for off-road, which raise the adaptive air suspension by up to 45mm and prepare the powertrain for loose or slippy surfaces, and four-on-road modes. These include GT, Sport, Sport + and Individual, where you can configure the steering, powertrain, and suspension. New 48-volt active anti-roll control features, too, a benefit given the DBX's weight and higher ride height. It's full of clever engineering and tech – but so is the Bentley.
Partnership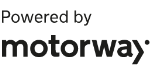 Need to sell your car?
Find your best offer from over 5,000+ dealers. It's that easy.
Driving
Just a few miles behind the wheel proves that while the DBX is a luxury machine, it's still an Aston at heart and handles like a big but very quick estate car. 
The steering is surprisingly light given the huge wheels and tyres, but the front end responds superbly to inputs, turning predictably and making the most of the cornering grip. You feel the active anti-roll tech working to keep the car flat and stable – which it does – while on the throttle, that limited-slip diff lets you play with the DBX's balance, which is a very clever trick given the size, weight and forces at work.
Traction is strong; there's lots of torque, but the four-wheel-drive system is rarely flustered, so the DBX fires out of corners leaving a rich wave of V8 rumble in its wake. In Sport and Sport + it cracks on upshifts, and pops and bangs when you change down; it's typically Aston in its character and calibration, with lovely throttle response and a real zest for revs.
Yet there is a compromise for this dynamic ability. The DBX fires from 0-62mph in just 4.5 seconds, but you'll need to be travelling at that kind of speed even in GT mode for the ride to begin to show its true comfort. Otherwise, the wide track and fat tyres, plus a set-up that gives the great connection to the chassis that we love, means the DBX's ride moves you around in your seat on country roads. It's firm, but the ride only starts to flow at higher speeds when the suspension has more energy thrown at it. While it's far from uncomfortable, it's obvious that this is a sportier set-up than the Bentley's.
Practicality
The DBX has a bigger boot, at 632 litres, compared with 484 litres for the Bentley. The Aston also features all-round parking sensors and a 360-degree camera. Given the DBX's sleek roofline, rear visibility is a little more compromised than in the Bentayga, so these gadgets could be beneficial when you're manoeuvring.
That roofline also means there's not as much headroom in the rear, nor as much legroom as in the Bentayga. This is relative, because the Aston is still spacious, just not quite as roomy as the Bentley.
Other good practical touches include a powered tailgate (although the release for it inside is in an awkward place) and a button in the boot to raise or lower the air suspension to help if you're loading big items. There's acceptable storage, with a big area below the centre console for phones and wallets, so the DBX combines style inside with usability, too.
Ownership
The car's rigid structure and size will undoubtedly help with crash safety. While Euro NCAP hasn't tested the Aston, the DBX has lots of electronic safety systems. These include autonomous braking with collision warning, lane-departure warning and lane-keep assist, cross-traffic alert, blind-spot warning, door-opening warning and traffic-sign recognition. These should offer peace of mind if it'll be your family's transport.
Aston didn't feature in our Driver Power 2020 survey. One point to make is that the two early DBX examples we drove had a few electrical gremlins and some small quality issues, which is difficult to excuse at this price, but we're sure the brand will iron out these problems. Engine and transmission reliability should be good, because these units have already proved strong in Mercedes products.
Running costs
A Huge factor of ownership will be running costs – and fuel will be one of the biggest outlays. The Aston returned just 18.9mpg. It means for an average 12,000 miles per year, the DBX will cost £3,319 at the pumps. With an identical power output, but carrying more weight, the Bentayga is slightly more efficient, returning 20.2mpg for an annual fuel bill of £3,106.
Both models will be pricey to insure; we received quotes of £1,552 a year for the Aston and £1,400 a year for the Bentley for our sample driver.
Testers' notes
"Cruising range might be a key factor for buyers. Aston offers 343 miles, the Bentley 378 miles. Both have 85 litre tanks, so will cost a pricey £98 to fill."
Bentley Bentayga 
| | |
| --- | --- |
| Model: | Bentley Bentayga V8 |
| Price: | £146,700 |
| Engine: | 4.0-litre V8 twin-turbo, 542bhp |
| 0-62mph: | 4.5 seconds |
| Test economy: | 20.2mpg/4.4mpl |
| CO2: | 302g/km |
| Annual road tax: | £475 |
Some styling tweaks and new tech mark out this updated Bentayga's improvements. At £146,700, it might be cheaper than the DBX, but is it better value?
Design & engineering
This facelifted Bentayga is a refinement of what came before it, not least in terms of design. It's fair to say the original was a divisive-looking car, but this revamp has softened the styling, with cues from the firm's Continental GT, including tweaks to the headlights, front bumper, grille and tail-lamps. As with the Aston, we'll leave it up to you to decide on the looks.
More importantly, Bentley has dropped the W12 for the regular Bentayga (it'll be reserved for the Speed only) with this car powered by a 4.0-litre twin-turbo V8 that produces an identical 542bhp to the DBX, but 70Nm more torque, at 770Nm. 
It's available lower down the rev range, too, while the motor features cylinder deactivation, which shuts down four of the V8's cylinders when cruising to help fuel economy; it could explain the Bentley's (slightly) better result at the pumps.
That power and torque are sent to all four wheels through an eight-speed automatic transmission, which is where the two models differ slightly.
The car's considerable 2,416kg mass is controlled by adaptive air suspension (double wishbones at the front and a multi-link set-up at the rear as part of the VW Group MLB Evo platform it's based on) and 48-volt active anti-roll tech. As with the Aston, this uses electric motors on each axle to provide a variable amount of resistance, prioritising comfort and handling depending on mode, so the two are well matched here, while the Bentayga offers eight driving modes: four on-road and four off-road. The former are Comfort, Bentley (settings considered the optimum by the company's engineers), Sport and Custom; the latter are Snow and Wet Grass, Dirt and Gravel, Mud and Trail, and Sand.
Both cars offer a considerable level of standard equipment and technology, as you'd expect, although adaptive cruise control and some extra safety features – including lane assist – are part of the £6,415 Touring Specification here.
But then there's some headroom for options on the Bentayga given that it's £11,300 cheaper than the DBX. Regardless of that fact, the quality of the Bentley feels higher; the Aston is nice, the Bentley sumptuous. From the veneers to the leather and the stitching, the plastics (there are very few on show in the Bentayga) to the build quality, it edges the Aston.
Driving
However, the Bentley isn't as fun to drive. You feel that extra mass in corners, because the Bentayga is less agile, but with the 48-volt anti-roll tech helping in Sport, the Bentley contains its bulk well. There's a good amount of grip, but it's just not as communicative.
The steering feels less distinct and natural, with not as much clarity to the messages it relays, but then this is a luxury car. This much is obvious in Comfort mode, because the Bentayga is plusher than the DBX.
Some bumps you feel in the Aston don't register in the Bentley; the ride is controlled and extremely comfortable. It's also quieter on the move, with a lot less tyre roar and not quite as much wind noise.  
Yet the engine isn't as vocal; even in Sport mode under load the V8's sound signature is much more muted than the Aston's. But it's just as quick; the Bentayga sprints from 0-62mph in an identical 4.5 seconds, with launch control, four-wheel drive and a faster, but also smooth-shifting gearbox helping to offset some of that mass when it comes to performance. The Aston trumps the Bentley's top speed by 1mph, at 181mph, if that matters to you.
Whereas Aston Martin's sports car DNA is immediately apparent in the way the DBX rides and handles, Bentley's more luxury-focused approach is equally obvious in the way the Bentayga drives.
While both of these models occupy a similar space in the market, there's a decidedly different focus on how both cars are set up. 
Practicality
In five-seat specification the Bentayga's boot stands at 484 litres, which is 148 litres down on the DBX's load bay. However, there's more than enough space for a family's luggage or golf bags and trolleys.
There's also noticeably more leg and headroom in the rear of the Bentley, while (unlike the Aston) you can make it even more luxurious by specifying it as a four-seater. However, this does reduce boot space further to 392 litres. Both cars feature 40:20:40 split-folding rear seats with load-through hatches, which is handy for carrying long items, such as skis.
Ownership
Bentley also didn't feature in our Driver Power survey; like Aston, there weren't enough respondents. However, also like its British rival, the Bentley uses tech from elsewhere. The chassis, suspension and engine are all shared across the VW Group and these parts have proved reliable. This should be true of the Bentley.
You don't get quite as much safety tech as standard, with the Touring Specification adding more features, as we've mentioned, but with this fitted there's a good level of equipment. There's also more under-body protection available if you'll be using your car off-road frequently, but few Bentayga owners will.
Running costs
Pricey machines like these will lose lots of money, but the Bentley's predicted residual value of 57.1 per cent is impressive indeed. This equates to depreciation of £62,905 (the price of a conventional premium SUV like a BMW X5 xDrive30d M Sport), so it will be worth £83,795 after three years or 36,000 miles. Our experts predict the Aston will retain 62 per cent, so will be worth £98,023 after the same period, a loss of £59,977.
Testers' notes
"The updated Bentayga's plastic air vent on top of the dash isn't an improvement. It looks cheap, but then the Aston's air vents feel low-rent as well."
Verdict
First place: Bentley Bentayga
Tweaked styling and upgraded tech have kept the Bentayga fresh, while the V8 engine is a perfect match. It's a quick car and it handles well, even if it's not as involving as the Aston, but the Bentley is the more comfortable, more luxurious, better built and more high-tech SUV, and it's also usefully cheaper. At this level of the market, it just edges the Aston as the best British luxury SUV.  
Second place: Aston Martin DBX
The DBX is a great first effort at a luxury SUV from Aston. It's a super-cool brand whose presence in this market has been overdue, and we hope the DBX underpins the firm's future. It's great to drive, fast, characterful and handles like a lighter, lower car, but its firm ride and build mean that, at this price, it just loses out to the Bentley, even if both cars offer a subtly different focus. 
Also consider...
Model: Lamborghini Urus
Price: £169,040 
Engine: 4.0-litre V8, 641bhp
The Urus uses the same V8 as the Bentayga, tuned to produce 641bhp for a 3.6-second 0-62mph time. While it also shares the Bentley's basic chassis, it's been set up as a real driver-focused SUV. It's a proper rival to the DBX, but maybe not as luxurious.
Porsche Cayenne Coupe
Model: Porsche Cayenne Coupé Turbo S E-Hybrid
Price: £125,946 
Engine: 4.0-litre V8, 671bhp
With coupé looks, this top-spec Cayenne is almost as swoopy as the DBX. The Porsche brand might be half a tier below Aston, but this car boasts a massive 671bhp (supported by an electric motor), so is even faster yet also more affordable.
Figures 
| | | |
| --- | --- | --- |
|   | Bentley Bentayga V8 | Aston Martin DBX |
| On the road price/total as tested | £146,700/£181,585 | £158,000/£184,335 |
| Residual value (after 3 years/36,000) | £83,795/57.1% | £98,023/62.0% |
| Depreciation | £62,905 | £59,977 |
| Annual tax liability std/higher rate | £10,691/£21,382 | £11,527/£23,054 |
| Annual fuel cost (12k/20k miles) | £3,106/£5,176 | £3,319/£5,532 |
| Insurance group/quote/VED | 50/£1,552/£475 | 50/£1,400/£475 |
| Cost of servicing | 3 years free | 3 years free |
| Length/wheelbase | 5,125/2,995mm | 5,039/3,060mm |
| Height/width | 1,742/1,998mm | 1,680/1,998mm |
| Engine | V8/3,996cc | V8/3,982cc |
| Peak power/revs | 542/6,000 bhp/rpm | 542/6,500 bhp/rpm |
| Peak torque/revs | 770/1,960 Nm/rpm | 700/2,200 Nm/rpm |
| Transmission | 8-speed auto/4wd | 9-speed auto/4wd |
| Fuel tank capacity/spare wheel | 85 litres/repair kit | 85 litres/repair kit |
| Boot capacity | 484 litres | 632 litres |
| Kerbweight/payload/towing weight | 2,416/834/3,500kg | 2,245/775/2,700kg |
| Turning circle | 12.4 metres | 12.4 metres |
| Basic warranty (miles)/recovery | 3yrs (unlimited)/3yrs | 3yrs (unlimited)/3yrs |
| Driver Power manufacturer/dealer pos. | N/A | N/A |
| NCAP: Adult/child/ped./assist/stars | N/A | N/A |
| 0-62mph/top speed | 4.5 secs/180mph | 4.5 secs/181mph |
| Auto Express econ. (mpg/mpl)/range | 20.2/4.4/378 miles | 18.9/4.2/353 miles |
| WLTP combined | 21.2mpg | 19.7mpg |
| WLTP combined | 4.7mpl | 4.3mpl |
| Actual/claimed CO2/tax bracket | 323/302g/km/37% | 345/269g/km/37% |
| Airbags/Isofix/parking sensors/cam. | Eight/yes/yes/yes | Six/yes/yes/yes |
| Auto box/lane-keep/blind-spot/AEB | Y/£6,415*/£6,415*/y | Yes/yes/yes/yes |
| Climate control/cruise/leather | Yes/yes/yes | Yes/adaptive/yes |
| Heated seats/panoramic roof | Yes/yes | Yes/yes |
| Met paint/LEDs/keyless entry & go | Yes/yes/yes | Yes/yes/yes |
| Powered tailgate/acoustic glass | Yes/yes | Yes/yes |
| Sat-nav/digital dash/DAB radio | Yes/yes/yes | Yes/yes/yes |
| Connected services | Yes | Yes |
| Wireless charging | Yes | No |
| Apple CarPlay/Android Auto | Yes/yes | Yes/no |
THE Urus uses the same V8 as the Bentayga, tuned to produce 641bhp for a 3.6-second 0-62mph time. While it also shares the Bentley's basic chassis, it's been set up as a real driver-focused SUV. It's a proper rival to the DBX, but maybe not as luxurious.