Lamborghini Urus review
Traditional school run SUVs will be cowering in fear when you rock up to the playground in your twin-turbo V8 Lamborghini Urus
Find your Lamborghini Urus
Offers from our trusted partners on this car and its predecessors...
Or are you looking to sell your car?
Advertisement
Many will be sold on the Urus' aggressive looks, but beneath the typically shouty Lamborghini exterior lies a genuinely family-friendly SUV. Of course, there's enough performance on offer to embarrass sports cars and supercars alike - something which never gets boring when you consider the size and weight of the Urus. 
For sheer drama and road presence, there's little that matches the Urus. It might be vastly different to the Lamborghini's we've become accustomed to in formula, but the execution feels just right. 
About the Lamborghini Urus
Building the Lamborghini Urus was the price the company had to pay to help it continue to build supercars (something Porsche pioneered with the Cayenne and Ferrari has belatedly learned with the Purosangue). It's not Lamborghini's first SUV - the boxy, often forgotten LM002 was the ultimate off-roader of the 1980s and 1990s - but the Urus is directly aimed at an intensely competitive market; the high-performance SUV sector.
The Urus arrived in the UK in 2018, sitting alongside the Huracan and Aventador. The latter supercar has now departed the Lamborghini lineup, while the Huracan is on borrowed time with the new Sterrato model the last of its breed.
Unlike its supercar brethren, the Urus isn't mid-engined with a V10 or V12. Instead, it offers a twin-turbo V8 that is found in a host of Lamborghini's VW Group SUV stablemates - such as the Porsche Cayenne Turbo, Bentley Bentayga and Audi's RS Q8. Other rivals include the masterful Aston Martin DBX, the aggressive-looking Range Rover Sport SVR and the more left field Maserati Levante. 
Originally, the Urus had 641bhp available, but this was pumped up to 657bhp with 850Nm of torque following a mid-life facelift in 2022. The facelift brought with it plenty of revisions, not to mention the doubling of the Urus lineup to include entry-level S and range-topping Performante models. Both feature the same powertrain, but the Performante will get from 0-62mph in just 3.3 seconds - three-tenths quicker than the S. Both top out at 190mph.
Like Lamborghini's supercars, and ideal as it's an SUV, there's a four-wheel-drive transmission, while a ZF-sourced 8-speed automatic gearbox helps get that power to the tyres. This set-up is designed to deliver unbreakable traction on the road, rather than off-road ability, although air-suspension can raise the car to help it deliver that if needed - Lamborghini also offers reprofiled front and rear bumpers to help boost approach and departure angles.
Pricing for the S stands at around £188,000, with the Performante expected to start from £210,000. But that's just the starting point to a catalogue of personalisation options available to customers. There are a range of wheel options, carbon fibre and leather packages for the cabin, additional tech and extra off-road equipment all designed to make the Urus as individual as you like.
Whatever spec you choose, the Urus delivers a driving experience that does the Lamborghini badge proud and makes it one of the most engaging performance SUVs you can buy.
Partnership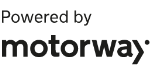 Need to sell your car?
Find your best offer from over 5,000+ dealers. It's that easy.
You might approach the Lamborghini Urus thinking it's a colossally inappropriate symbol of excessive consumption that proves the traditional car industry has nowhere left to go. Or you might think it's a joyful celebration of the modern day automotive space race, where ultimate power and cutting-edge engineering brutally force the laws of physics into submission. Either way, it's unlikely you'll be unmoved by any encounter with the Urus – even the Porsche Cayenne Turbo didn't manage to be this divisive when the idea of an SUV with supercar handling was mooted.
Engines, performance and drive
When you need an SUV that will do 190mph, accept no substitute for the Lamborghini Urus
The Lamborghini Urus is big, tall, and it weighs more than two tonnes. It also accelerates and handles exactly the way you'd expect from a Lamborghini, thanks to a monstrously powerful engine and seriously sophisticated suspension.
Leaving its phenomenally powerful V8 aside for a moment, the Urus' platform with a sophisticated 4x4 system is a good place to start. It's sourced from the Audi SQ7, but the Lamborghini SUV boasts active anti-roll bars that help tackle unwanted roll in corners – they slacken off to allow more freedom off-road – as well as rear wheel steering to help sharpen up turn-in responses.
The driver can select drive modes with up to six settings using the Tamburo. That's Lamborghini's name for the array of controls on the centre console offering different chassis and powertrain presets for tarmac, sport and track driving, plus snow, gravel or sand. Choosing between the S and Performante model results in different driving modes being made available.
The chassis tech all translates into a driving experience worthy of the Lamborghini name. Once you're accustomed to the size of the beast, you can drive it as you would any modern performance car. Accurate and well weighted steering offers crisp turn-in, and the Urus corners impressively flat and hard with tremendous grip. It's also amazingly agile, offering quick responses to direction changes while remaining reassuringly stable.
It's all surprisingly effortless from behind the wheel. The eight-speed automatic gearbox operates seamlessly in the background, while massive carbon ceramic brakes bring the Urus to heel with dramatic efficiency on the road.
There is a price to pay for an SUV that handles like a sports car, however, and the Urus' ride is noticeably firmer than its VW Group counterparts (although if you look hard enough you'll see Audi-badge suspension components). Less than perfect tarmac transmits quite a lot of noise and vibration into the cabin. 
The new S gets air suspension, while the Performante sits 20mm lower on steel springs for a firmer, but more engaging drive. The Performante also features a 16mm wider track plus optional Pirelli Trofeo R tyres, while Lamborghini has achieved a 47kg reduction in weight (to 2,150kg) with the help of carbon-fibre components. A new Akrapovic exhaust system takes care of ensuring that people will hear you coming down the road.
Engines, 0-60 acceleration and top speed
This is where the numbers get a little dizzying. Lamborghini has tweaked the Porsche Cayenne Turbo's V8 for its installation here, hiking power to a monstrous 657bhp and raising torque to an incredible 850Nm. The result is a 0-62mph sprint of 3.3 seconds, and a claimed top speed of 190mph – accompanied by a suitably threatening bellow from the exhaust when you've selected the sportier drive modes.
MPG, CO2 and Running Costs
Does anyone who buys a Lamborghini ever expect a bargain? They shouldn't
The price of the Urus is around £188,000, but that figure will soon climb when customers seeking to personalise their car begin ticking more equipment on the extensive options list. It stands to reason that anyone spending so much on a car is unlikely to have financial issues when filling the tank, but with just 20mpg achievable on the combined cycle if driven gently, the chances are that even careful drivers will be filling up the 85-litre tank on a regular basis. Will anyone buy a Urus to drive it carefully? If they do, a range of over 400 miles is theoretically possible.
Emissions are unlikely to be high on the Urus buyer's agenda either, which is just as well as a CO2 rating of 290g/km is not where most of the automotive industry is headed right now. There's currently no hybrid option – although a plug-in version is on the way – and you can't even have a stop/start system to reduce your tailpipe emissions in town.
There's a big tax hit for anyone planning to use a Urus as a company car, with a benefit-in-kind rate at the highest level possible. Annual road tax from years 2-6 is £475 with the luxury car surcharge, too, while the first-year rate of VED is £2,175.
That's all before owners start wearing things out of course, and a Urus driven in the manner its maker intended is going to plough through highly expensive consumables like tyres and brake pads at a potentially ferocious rate.
Insurance groups
Group 50 insurance means the Lamborghini Urus falls into the most expensive category, as you would expect. Repair and replacement cost, coupled to extreme performance, is enough to give the average underwriter a cold sweat.
Depreciation
Some potentially good news for buyers is that Lamborghini has traditionally strong residuals, even on its previous best-seller the Gallardo. The Urus is comfortably Lamborghini's best-selling car, with 4,834 units delivered between January and September of 2022, so it will be interesting to see how the launch of the newly facelifted versions affects overall residual values across the range.
Interior, design and technology
Edgy design has Aventador overtones, and there's an array of VW Group tech
The Lamborghini Urus is a big beast, taking up more space on the road than its Porsche Cayenne stablemate, although the Urus is significantly lower thanks to styling designed to ape the exoticism of Lamborghini's more usual fare.
In truth, the Urus is a little more conventional than most Lamborghinis. Yes, it shares the dramatic styling cues, powerful haunches and 'look at me' showiness, but you can forget about the exotic scissor doors of the flagship supercars. Indeed the black plastic wheelarch extensions and lower body mouldings give the Urus something of a mass-produced flavour, as does the five-door layout. The dramatic surface creases do their best to hide it, but the ubiquitous two-box format of the generic large SUV is hard to disguise.
The overall effect is undeniably different and certainly eye-catching – with plenty of the regulation Lamborghini wow factor. Although the Aventador is no longer available from new, its striking design influence lives on in the Urus. A highlight of the Urus' interior is the Tamburo controls at the base of the centre console; a cluster of buttons and dials designed with an aviation theme. The rest of the interior is lavished with supple leather and Alcantara trim which gives the car a suitably rich and luxurious ambience with sporty rather than opulent overtones.
The feel-good factor is helped along by the array of latest infotainment technology that's another significant dividend of VW Group ownership. Naturally Lamborghini will encourage owners to express their own 'bespoke' styles through the Ad Personam scheme, which offers sufficient variety of colour and trim that Lamborghini says no two customer cars are ever likely to be identical. 
Customers can also choose from the Urus Pearl Capsule or Graphite Capsule versions - the former offers pearl paint options, gloss black exterior trim, 23-inch alloy wheels and unique interior detailing, while the latter brings similar upgrades, but with dark satin-effect matt colors and bright contrasting accents.
Sat-nav, stereo and infotainment
As you'd expect in a £175k car from the VW Group, the Lamborghini Urus features some advanced infotainment kit including two big touchscreens, full connectivity and an optional Bang & Olufsen 1,700 Watt audio system. Individual TV screens are available for rear passengers, too.
Practicality, comfort and boot space
It seats five plus luggage, but the Urus' sporty ride isn't ideal for passengers
There's only the one five-door body style on offer, although you can specify your Lamborghini Urus with either a traditional three-seater rear bench or individual rear chairs for two - we'd also advise going for a model with a panoramic roof to help bring some much-needed light into the rear cabin. There's plenty of boot space, but while the car is undoubtedly luxuriously appointed, we're not sure that passengers will appreciate the sporty ride as much as the driver.
Stiffly sprung suspension is essential to keep the Urus glued to the tarmac at supercar speeds, but it means passengers must put up with plenty of noise and vibration over less than perfect tarmac. Other luxury SUVs place more emphasis on comfort and it shows.
You sit lower in the Urus than in most SUVs, and while this fits the Lamborghini's sporting feel it does mean visibility is not as good. It can be hard to place the car in town or tight parking spaces, although it's less of an issue on the open road. 
Size
There's no doubting the Lamborghini Urus has road presence. Even if it didn't look quite so dramatic its 5,112mm length and 2,016mm width will turn heads. That said, it doesn't take up quite as much space as the 5,1450mm x 2,224mm Bentley Bentayga. The Urus is also considerably lower than the Bentayga with a 1,638mm roof height compared to the 1,742mm Bentley.
Leg room, head room & passenger space
There's plenty of room in the Lamborghini's front seats, but the sloping, low-roofed body extracts a price in the back where both headroom and legroom for six-footers is in short supply. Additionally, the narrow window glass and relatively low seating position can make the rear seats feel a little claustrophobic – that's quite at odds with the light and airy feel of many luxury SUV rivals.
Boot
Folding the rear seats down liberates a load space of 1,596 litres, and even with the kids in the back you get 616 litres of boot volume. It's definitely enough to make the Urus a practical – if expensive - option as daily transport.
Reliability and Safety
The VW Group parts bin approach means the Lamborghini Urus is safe and should be dependable
While we're unlikely to see Euro NCAP crash testing the Urus – it's not a big enough seller – the fact Lamborghini has employed the Audi Q7/Porsche Cayenne platform ensures a level of engineering integrity that should reassure owners. The Q7 was awarded five stars under the Euro NCAP regime in 2019.
Additionally, the Lamborghini is offered with all the clever safety tech you find on Audi and Porsche flagship models, albeit much is available only as part of Lambo's optional Advanced Driver Assistance Systems packages. There are three of these, named Urban Road, Full ADAS and Highway. The full package includes head-up display, emergency brake assist and lane-keeping assistance, and, of course, the inherent stability and performance of the Urus – used wisely – can do a lot to keep you out of trouble in the first place. Use it unwisely, and it may well be a different story!
Reliability prospects seem decent too, as much of the Urus's hardware has already seen service in other VW Group products, whether that's the engine, the suspension or electronics and infotainment systems. With all the gremlins ironed out already, will this be the most reliable Lamborghini in the marque's history? Time will tell.
Perceived build quality is very good too, especially in the cabin where there's even a hint of Germanic fit and finish beneath the flashy Lamborghini styling. 
Warranty
A four-year unlimited mileage warranty is supplied with the Lamborghini Urus, which beats anything else within the VW Group. 
Servicing
You'll need to service your Urus annually or every 9,000 miles, and many customers are likely to take advantage of dealer packages to keep things simple.