Rolls-Royce Cullinan review
The Rolls-Royce Cullinan is the most luxurious SUV (lots of) money can buy
Find your Rolls-Royce Cullinan
Offers from our trusted partners on this car and its predecessors...
Or are you looking to sell your car?
Advertisement
Purists and die-hard fans weren't impressed when Rolls-Royce announced its plans to build an SUV, but the British high-end manufacturer had little choice but to cash in on the booming market for high-riding luxury cars.
The Cullinan – named after the world's largest diamond – is intended as the ultimate expression of luxury SUV motoring. The Cullinan benefits from Rolls-Royce's uncompromising approach to hand-built attention to detail, material quality, refinement and comfort; it may ride a little higher than a Phantom or Ghost, but it still feels like a Rolls-Royce product.
It looks like one too – the Spirit of Ecstacy and a refined version of the brand's trademark 'Pantheon' radiator grille feature up front, while rear-hinged suicide doors allow access to the rear seats. Modern Rolls-Royce touches like self-levelling centre caps on the car's 22-inch alloys add a contemporary feel to what is a largely traditional design and there's more than a touch of classic Range Rover in the Cullinan's proportions.
Underneath the long bonnet sits Rolls-Royce's 6.75-litre twin-turbocharged V12 petrol engine, engineered to deliver 900Nm of torque from just 1,700rpm and its peak power of 600bhp at 5,250rpm. It feels unstressed, deeply powerful and gives the Cullinan performance that belies its considerable weight.
• The best luxury cars to buy now
Riding exclusively on sophisticated air suspension and aimed towards owners who are more likely to get behind the wheel than traditional Rolls-Royce customers, the Cullinan offers up a good driving experience. It feels sharper than the Phantom, body control is tight and it's surprisingly nimble given its size.
The Rolls-Royce Cullinan has few direct rivals – no SUV is quite as luxurious or expensive. The Range Rover, BMW X7 and Mercedes GLS are similarly sized and leather-clad, but none has the same exclusive feel; the Bentley Bentayga and Lamborghini Urus bring similarly prestigious badges but are much sportier in their execution. As such, the Cullinan is best considered in a class of one – an SUV for the most discerning of buyers with bank balances to accommodate prices well over £340,000.
The Rolls-Royce Cullinan is well worthy of its prestigious badge – no other SUV on sale can match it for luxury, build quality or refinement. Like all Rolls-Royce cars it's big, heavy and slightly at odds with modern-day attitudes towards emissions and efficiency, but as an uncompromised luxury SUV experience it exists in a class of one.
Engines, performance and drive
The Cullinan is large and heavy but its power and agility are impressive
Rolls-Royce is betting on the Cullinan appealing to owner-drivers – as opposed to its traditional chauffeur-driven customer base. Development took this into account and so the Cullinan is amongst the best in the range from a driver's point of view.
Through a combination of clever suspension technology and huge power, the Cullinan feels far more agile than its 2,660kg kerb weight would suggest. It feels much more poised than its Phantom sibling, with sharper steering and handling.
Body control is excellent too thanks to sophisticated suspension that uses a camera to scan the road ahead for imperfections and prepare accordingly, while the automatic gearbox is rarely caught-out thanks to its use of GPS to ready itself for corners and inclines.
The Cullinan is a luxury SUV that works offroad too, up to and beyond the needs of most of its buyers. The car's 'Anywhere' drive mode sets things up for various degrees and kinds of treacherous terrain, while its 540mm of wading depth comes close to that of more serious off-road machinery from the likes of Land Rover and Toyota.
Engines, 0-60 acceleration and top speed
The Cullinan is powered by a twin-turbocharged 6.75-litre V12 petrol engine that produces 600bhp and a remarkable 900Nm of torque. It's enough for a 5.1s 0-62mph time and an electronically limited top speed of 155mph. It's mated to an eight-speed automatic gearbox that's effortlessly smooth, thanks in part to its clever GPS-aided tech.
Partnership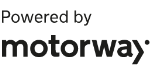 Need to sell your car?
Find your best offer from over 5,000+ dealers. It's that easy.
As you'd expect from a Rolls-Royce, the Cullinan is more refined than any other SUV on the move – the cabin is hushed and relaxing, while the pleasant engine note remains muted even under hard acceleration.
MPG, CO2 and Running Costs
The Rolls-Royce Cullinan is very expensive to buy and run
It goes without saying that a hand-built, V12-engined 2.7-tonne SUV is going to cost a lot to buy and run – owners will be well aware of the level of investment required to put a Cullinan on their driveway and keep it there.
All things considered, however, the Cullinan's 17mpg on the official WLTP combined test cycle is not all that terrible – a long-wheelbase Range Rover P530 returns 24mpg. CO2 emissions for the Cullinan are hefty at 377g/km, however, that's some 100g/km more than the aforementioned Range Rover. There's no escaping the fact that the Rolls-Royce is a heavy car with a large petrol engine and no hybrid assistance to take the edge off.
The Cullinan is amongst the most expensive cars to tax, qualifying for the surcharge that's saved for models costing £40,000 and above. And while it's unlikely to feature on many company car lists, the Cullinan will command the highest-possible benefit-in-kind rate.
Insurance groups
Insurance data is not readily available for the Cullinan but it's safe to assume that it will occupy group 50 at the most expensive end of the spectrum.
Depreciation
Given the steep asking price, it's likely that the Cullinan will lose some value when it leaves the showroom, but its low-volume production and positioning at the very top of the SUV market keeps values high in the short term. After three years and 40,000 miles your Cullinan will still be worth as much as 85% of ts original purchase price.
Interior, design and technology
Inside and out, the Roll-Royce Cullinan is bold, luxurious and very well made
Rolls-Royce has done a good job of distilling its traditional values and distinctive styling into the Cullinan – it's a large, modern SUV that still manages to feel much like its luxury saloon car siblings. Rolls-Royce's famous grille and deployable Spirit of Ecstasy bonnet ornament both feature – the former has been made smaller to fit in with the Cullinan's proportions, while the latter can be had in a range of luxurious materials including solid silver, plated gold and carbon fibre.
There's plenty of SUV in the design. The car's large glasshouse allows for an excellent view out, while the traditional Range Rover-like proportions lend a familiar feel. The split tailgate also has more than a hint of Range Rover about it and can even be specified with electrically deployable seats.
Swathes of leather, lashings of wood and some solid BMW-derived technology make up the impressive interior of the Cullinan. Buyers can choose from a near-limitless range of leather colours and trim finishes, while the options list is long, uncompromising and filled with expensive choices. The result is a luxury experience on-par with that of the brand's traditional saloons, albeit with a more practical twist.
Interestingly – and unlike other cars of its type – the Cullinan's boot is entirely separate from the passenger compartment, partitioned off by a piece of glass. This design choice maximises refinement and also means the boot can be opened without disturbing the car's occupants – perfect for shopping sprees on Regent Street and trips to Lidl alike.
Sat-nav, stereo and infotainment
The Cullinan is packed with some very clever technology, but in typical Rolls-Royce style it's all implemented in a subtle way – there are relatively few buttons on the dashboard and centre console compared to other top-line SUVs. Highlights from the technology list include a 360-degree parking camera, head-up display, night-vision and on-board wi-fi, along with a large BMW-sourced infotainment screen that can be hidden behind a trimmed flap when not in use. The digital dials – housed within stylish bezels – boast traditional Rolls typography, while the central screen can be hidden away behind a wood veneer door when not in use. Each of these touches serves to keep the traditional Rolls feel intact despite the Cullinan's hi-tech nature.
Practicality, comfort and boot space
The Cullinan is the most practical car Rolls-Royce makes, but some cheaper rivals are more flexible
It's a deeply indulgent car but the Cullinan is the most practical option in the Rolls-Royce range. The unrivalled level of customisation means buyers can pick from a number of rear seat layouts, ranging from a fairly conventional three-person bench through to a pair of sumptuous individual items either side of a drinks cabinet in a centre console for the ultimate in passenger comfort.
Things are just as pleasant from a driver's point of view – visibility is great and it's easy to find a comfortable and commanding driving position in the large front chair.
Size
The Cullinan's ample interior space is facilitated by expansive exterior dimensions. It's exactly two metres wide and measures in at just over 5.3 metres long, while there's almost room to park a Toyota Aygo within the 3.3-metre wheelbase. By comparison, the standard-wheelbase Range Rover measures just over two metres wide with its mirrors folded, is exactly five metres long and has a wheelbase of just under three metres. The Cullinan is a shade over 1.8 metres in height, while the Range Rover sits closer to 1.9 metres.
Leg room, head room & passenger space
As you'd expect there's no shortage of space for occupants in the Cullinan, regardless of which seating arrangement is specified. There's a huge amount of adjustability, especially up front – nobody riding in a Cullinan is going to feel uncomfortable.
Boot
The Cullinan has a 560-litre boot that can be extended by 40 litres if you take the parcel shelf out of the equation and fill it past the window line. Go for the rear bench seat and an electrically operated split/fold mechanism is offered, allowing for a relatively flat load area in conjunction with an electrically adjustable boot floor – 1,886 litres is the end result.
Reliability and Safety
The Cullinan's reliability and safety aren't proven, but buyers shouldn't be unduly worried
The Cullinan is produced in small enough numbers that it won't be tested by Euro NCAP anytime soon – but the car's strong platform and suite of high-tech safety and driver assistance systems should offer peace of mind. Night vision, wildlife and pedestrian warning, driver alertness assistance, a 360-degree camera, active cruise control and all manner of lane departure and cross traffic warnings are all included as standard.
Neither the Cullinan nor Rolls-Royce itself has featured on our Driver Power survey – exclusivity means owners are few and far between on the grand scheme of things. We've no reason to expect any issues, but the firm is likely to deal with any reliability issues as a matter of course.
Warranty and servicing
All Rolls-Royce models are covered by a four-year unlimited warranty as part of an 'ownership package' that also covers servicing and roadside assistance. At this rarified end of the market, such coverage is expected.