New Rolls-Royce Cullinan SUV revealed
Family focused Rolls-Royce Cullinan SUV to cost in the region of £230,000, as Rolls-Royce seeks to top the luxury SUV market
This is the all-new Rolls-Royce Cullinan. The eagerly anticipated SUV marks a number of firsts for the luxury British brand; not only is it its first SUV, it's the first Rolls-Royce with a tailgate and the first model that the company is happy to say is family orientated – at least in some versions.
Whatever configuration you choose, the Rolls-Royce Cullinan claims to set new standards at the top of the burgeoning luxury SUV market. It's a proper go-anywhere 4x4, too, but with the mantra that it has to be 'effortless, everywhere' – it is a Rolls-Royce after all.
When you see the Cullinan in the metal, it appears surprisingly shapely and smaller than you'd expect – at 5,341mm it's only 2mm longer than a Ghost, although it's 216mm wider at 2164mm. It also sits 80mm lower than a Range Rover long wheelbase.
That striking bodywork is the result of five years of design work and the instruction to "go big" according to design boss Giles Taylor. "We didn't want to be shy, we wanted a functional aesthetic look with no apology," he told us.
"Yes, they are strong lines, but we wanted to magnify the sense of ultimate presence and capability." The grille appears bigger than ever, sitting further forward than on Phantom, while the front lights are inset slightly with what Taylor describes as "tough brows". The rear lights are inset, too, but without a chrome surround so they appear totally integrated with the bodywork.
The three-box shape with its two-stage tailgate and collection of horizontal and vertical lines is a development of one that, at one stage in the design process, was actually a booted SUV. The now shrunken bustle at the back still hints at a separate luggage compartment and that is partitioned off by a glass panel in some models.
Also available at the back is a fully automated 'viewing suite' with two seats that fold and swing out of a cassette in the luggage area and sit over the rear bumper for owners to perch on.
Interior and tech
Without the viewing seat there's 555-litres of space, rising to 600 litres with the luggage cover removed, with a maximum load length of 2,245mm.
There's the choice of a folding rear three-seat bench for a more family-friendly format and a maximum luggage capacity of 1,930 litres or two more luxurious fixed chairs – either option sits higher than the front seats for a 'Pavillion' view forward, while Rolls-Royce claims more rear space than in a long-wheelbase Range Rover.
There's also the usual array of pretty much any combination of the very best woods, leathers and metals available inside – dependent on taste. Getting in to the back is via typically Rolls-Royce rear-hinged coach doors that, like the front doors, clamp over the sills to prevent you getting dirty as you get in and out.
And as this is very much a driver's Rolls-Royce; a functional dash layout features a symmetrical facia and simple connections plus Rolls' version of BMW's excellent iDrive infotainment system. The very latest technology is all present and correct including night vision with pedestrian and wildlife detection, adaptive cruise control and lane departure warning systems.
Engine and chassis
"This is the supremely capable bodyguard to the Phantom, but it will never overshadow Phantom," Taylor said. But it shares much with Rolls-Royce's flagship, including its 6.75-litre twin turbo V12 engine and all-aluminium chassis that's referred to as the Architect of Luxury.
Partnership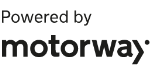 Need to sell your car?
Find your best offer from over 5,000+ dealers. It's that easy.
The V12 has been specially tuned to deliver 850Nm of torque from 1,600rpm, while peak power is rated at 563bhp. Rolls-Royce doesn't quote a 0-60mph time, but the top speed is 155mph. To ensure the Cullinan has appropriate road manners, there's four-wheel steering as well as the four-wheel drive.
Not many Cullinan buyers will be too worried about the 18.8mpg average or CO2 emissions of 341g/km, but we're told that the Architecture of Luxury platform has been built with electrification in mind, and that it will underpin every one of Rolls-Royce's future models.
That chassis features a double-wishbone front axle and five-link rear axle with air suspension that gets larger air struts than on Phantom with more air volume to provide Rolls-Royce's magic carpet ride over the very worst terrain. Of course the car will also drop down 40mm for what Taylor told us provides "easy access for all."
Engaging the Everywhere button between the front seats will change the car's settings ready for what is claimed to be the most serene ride over the most challenging surfaces anywhere in the world – including the UK's potholes.
A stereo camera in the windscreen monitors the surface and will adjust the suspension accordingly, while the navigation system will also prepare the gearbox for the road ahead with its three-dimensional mapping. If you want to get your Cullinan wet, you can do – it has a wading depth of 540mm in its highest ride height.
Where does it sit in the range?
The Cullinan certainly promises to be one of, if not the most luxurious SUVs on the market, but why did Rolls-Royce finally decided to enter the SUV market? "Phantom will remain our ultimate flagship and the pinnacle position of luxury, Ghost is the younger, successful entrepreneur's choice of mobility and Cullinan is the third component and will attract younger, more progressive customers," Torsten Müller-Ötvös, Rolls-Royce's CEO told us.
"It's the most versatile, family-orientated luxury SUV and very different from anything you've ever experienced in a Rolls-Royce – it really is fantastic to drive."
It will have a price befitting a Rolls-Royce SUV, estimated to be around the £230,000 mark. And if you're lucky enough to have your name down already, first deliveries should be at the very end of this year or early in 2019.
Check out the top ten luxury cars on sale in 2018…