New Lamborghini Urus Performante 2022 review
The Urus Performante is yet another super-SUV hoping to blend practicality with extreme on-track capability. But how well does it mix the two?
Find your Lamborghini Urus
Offers from our trusted partners on this car and its predecessors...
Or are you looking to sell your car?
Advertisement
Verdict 
Our track-only drive in the Urus Performante leaves questions about its comfort that can only be answered on the road, but for now, we can be sure that the level of capability in the car is formidable. It's not just fast, but also engaging for such a large SUV, but there are times when the car reminds you of its weight and height.
That the Lamborghini Urus Performante comes with the option of shodding its vast 22-inch wheels in Pirelli Trofeo R tyres tells you how seriously this machine takes itself as a rather unlikely track car. Somehow, Lambo's super SUV has made it nearly five years in production without gaining a derivative version (track-only ST-X notwithstanding), so it's perhaps fitting that the first offshoot has arrived with some serious intent. 
The super-sticky tyres - usually reserved for the most focussed supercars - are only part of the story. The Perf rides 20mm lower on stiffer steel springs, unlike the outgoing standard Urus and its Urus S replacement, which used air springs. The front and rear track widths are up 16mm, and a new centre differential from Torsen not only makes the torque shift between the front and rear axles faster but sends more torque to the rear more often. 
The 4.0-litre twin-turbo V8 develops 657bhp, which is 16bhp up on the outgoing Urus, but no more than the S. Its 3.3-second 0-62mph time is three tenths better than the S, however, thanks to a variety of factors including a 47kg weight drop and recalibrated launch control system. Top speed is 190mph. A recalibrated eight-speed automatic gearbox shifts more aggressively than before.
Both in images and in the metal, the ride height drop is obvious, giving the Urus Performante an aggressive stance. The standard Urus has always been - for better or worse - a visual feast, and now there's more to take in than ever. There's a vented carbon fibre bonnet, a carbon fibre rear wing and new bumpers influenced by the Aventador SVJ. The new aero profile ups downforce by 38 per cent over the rear axle. 
With all the chassis fiddling, we suspect the Urus Performante might feel quite stiff on the road, but unfortunately, we don't know that for sure just yet. Our first drive of the car was limited to Vallelunga circuit near Rome plus an on-site dirt track to sample the new 'Rally' mode. The Urus did tackle the latter with a surprising degree of smoothness, though, which is hopefully a good sign.
On track, the Urus Performante is a formidable weapon. It's startling not just in terms of how capable it is - its traction is staggering - but how easy it is for the driver to exploit what the Performante can do. For a car of this sort, there's a reasonable degree of feedback from both the steering and the chassis, so you can build confidence in this two-tonne SUV surprisingly easily.
It's in the faster corners where the Performante feels the most impressive. Rear-wheel steering - which turns the back axle in the same direction as the fronts at higher speed - adds to the unflappable sense of stability, yet it changes direction swiftly and with minimal fuss, too. The pointy front end has no trouble in keeping up with the relatively quick steering.
Partnership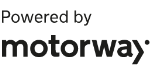 Need to sell your car?
Find your best offer from over 5,000+ dealers. It's that easy.
The level of agility and lack of significant body roll means you start to forget the Urus Performante is a tall car that still weighs comfortably over two tonnes even after its diet. Heavily-loaded, tighter corners can serve as a reminder, however. Incredible though it is what modern chassis technology can do for a car like the Urus, the laws of physics are still present, and become abundantly clear on the occasions understeer arrives.
As for what's going on at the other end, we didn't get much movement at all from the rear axle, save for the first track session which was under slipperier conditions. Then, the Urus showed a surprising keenness to rotate, which was easy and non-threatening to manage. 
The new Rally mode, which was inspired by the Huracan Sterrato concept and sits alongside the usual settings including Strada and Corsa, offers a different kind of oversteer-led entertainment. It softens the adaptive dampers and allows more wheelspin, making you feel like a rally hero as you grab armfuls of opposite luck. It's fun, but we can't imagine too many Urus Performante owners making use of it.
The engine is as impressive as ever. It's not the most rev-hungry engine, but the fat gobs of mid-range torque on offer (the peak of 850Nm is available from 2,250rpm to 4,500) means that's not really a problem. It makes a great noise, too. Lamborghini has given the V8 a helping hand by rejigging the sound actuators at the base of the windscreen, and adding an Akrapovic exhaust, which lets out a tremendous snarl for something that has to comply with stringent modern regulations. 
For all its focus, the Urus Performante is a hugely practical car, with plenty of interior space and a whopping 661-litre boot. The cabin hasn't changed a great deal, but it is now clad in a lot of Alcantara (a practical as well as an aesthetic choice, Lamborghini says, as it's less reflective), and you can option more of the stuff if you want - it's even possible to have an Alcantara-lined boot. The 10.1-inch touchscreen infotainment system is responsive enough and easy to navigate, and now looks a little snazzier thanks to Performante-specific graphics, which extend to the 8.6-inch digital instrument cluster. 
Impressive though the Urus Performante's blend of practicality and performance might be, there's no shortage of rivals. Based on merely a track drive, we can't say for sure if it's any better than the likes of the sensational Aston Martin DBX 707 and Urus-related Porsche Cayenne Turbo GT. Plenty of buyers are on board, however - order an Urus Performante now, and you won't get one until 2024.
Now read our review of the Aston Martin DBX707...