What is AEB? Autonomous Emergency Braking systems explained
Pre-crash or collision avoidance systems are becoming ever more common on new cars, our guide to AEB explains the benefits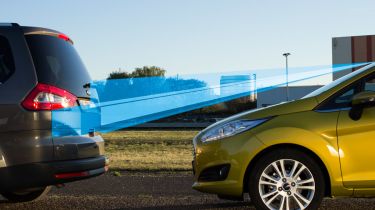 One of the most common car accidents on our roads today is the nose-to-tail collision, or 'rear-ender'. They are typically caused by a lapse in concentration when one driver is following behind another. Because of their frequency and potential severity, such accidents have a significant impact on overall road safety in the UK, but also on car insurance premiums as well. However, new technology - known as AEB - is helping to reduce the frequency of this type of collision on our roads. Below, we explain exactly what AEB is and how it works...
Nose-to-tail collision accidents typically happen in congested traffic conditions, both on in town and on the motorway. The effects are worsened when two cars are travelling too close together at speed, or when the following driver fails to slow down before impact. This kind of collision becomes even more serious when a vehicle strikes an unseen pedestrian, but in all cases Autonomous Emergency Braking (AEB) technology can reduce the risks. Ford's Active City Stop, Nissan's Forward Emergency Braking and Volvo's City Safety system are just a handful of examples of AEB systems now on offer.
Following a study by the EU which claimed 5,000 deaths and 50,000 injuries per year could be prevented by widespread adoption of automatic braking systems, a directive was issued making them compulsory on all commercial vehicles sold after 1 November 2015. Sadly, there's no such directive for passenger cars, although manufacturers are beginning to recognise the benefits. As of 2018, over two-thirds of new cars now feature AEB either as standard or as an optional extra. No wonder many experts believe it's the greatest safety innovation since the seatbelt.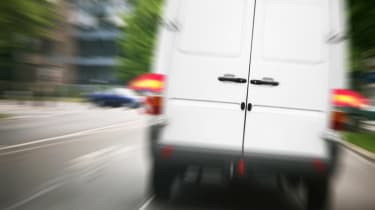 Believe it or not, the first AEB system was shown to the public at the Detroit Auto show in 1996 – almost 20 years before AEB systems began to appear in mainstream family cars. So their application to all new cars is long overdue...
Which cars have Autonomous Emergency Braking?
It's taken the efforts of organisations like independent crash tester Euro NCAP to force the carmakers' hands. By making AEB a requirement for a full five-star safety rating, they've given a competitive marketing advantage to cars which have AEB fitted – and manufacturers are rapidly obliging.
As a result, according to Thatcham Research, around 41% of cars on sale in the UK have AEB fitted or on the options list (24% offer it as an option and 17% have it as standard). After the dismally slow start - availability is improving all the time.
How does Autonomous Emergency Braking work?
As with the latest Adaptive Cruise Control systems, AEB works via radar – and occasionally laser – sensors that scan the road ahead for obstructions. In fact ACC and AEB will typically share the same sensors, although some AEB systems add cameras that can spot pedestrians at the side of the road.
Complex algorithms are employed to almost instantaneously analyse the risk of impact, and the AEB system will first warn of the impending danger with an alarm and dashboard lights, before applying maximum braking force if the driver fails to intervene.
If you're travelling fast prior to an impact, then the emergency braking may only be able scrape off some of the excess speed before the inevitable accident. At lower town speeds, there's a greater chance the imminent accident may be prevented altogether.
All AEB systems vary, however, so be careful to make sure you understand - and are satisfied with - the level of safety provided by the systems on any new car you're looking at.
Do you have AEB fitted to your car? Has it ever saved you from an accident? Let us know in the comments section below...