Volkswagen Touareg review
The VW Touareg is a quick, comfortable and refined luxury SUV that comes loaded with clever technology
Find your Volkswagen Touareg
Offers from our trusted partners on this car and its predecessors...
Or are you looking to sell your car?
Advertisement
One of the less common premium SUVs for sale is the Volkswagen Touareg. It's been available since 2003, and the latest third generation Touareg hit dealers in 2018. This time around, VW has moved the car even further into premium territory in an effort to appeal to buyers.
But that means the Touareg has to take on some pretty formidable machinery in the process. While cheaper versions overlap with a top-spec Kia Sorento, the Touareg is marketed as a rival to luxury models such as the Range Rover Sport and Land Rover Discovery, the latest BMW X5 and Mercedes GLE, not to mention the formidable Volvo XC90. But arguably the Touareg's toughest rivals are from within the VW Group, in the shape of the Audi Q7 and Porsche Cayenne.
Both of these cars share mechanical components with the Touareg, although all three have different characters. The VW is the luxury car of the trio, while the Porsche is a sporty alternative and the Audi sits somewhere between the two, but with the added attraction of seven seats.
Under the skin, the Touareg uses the VW Group's MLBevo platform, which is also shared with the Bentley Bentayga, Lamborghini Urus and a variety of other non-SUV Audi models. In the instance of the Touareg, power currently comes from VW's 3.0 TDI V6 diesel in two power outputs, 228bhp or 282bhp and the flagship 335bhp V6 petrol, while the new R range-topper uses a 456bhp plug-in hybrid powertrain. All are linked to an eight-speed automatic gearbox and feature 4MOTION four-wheel drive.
There are six versions of the Touareg on offer: SE, SEL, R-Line, R-Line Tech, Black Edition and the Touareg R, which could be considered a standalone model. All trims offer generous levels of equipment, with the entry-level SE receiving 19-inch alloys, a touchscreen infotainment system with gesture control, front and rear parking sensors and adaptive cruise control. SEL cars incorporate more metallic trim elements and leather upholstery, while the R-Line variants bring larger 20-inch wheels, sports suspension and luxuries such as four-zone climate control, heated front seats, wireless phone charging, a powered tailgate and park assist. 
As of spring 2021, R-Line Tech is now the cheapest trim to get a fully digital instrument cluster and the larger 15-inch touchscreen, leaving lesser grades feeling a little at odds with the Touareg's luxury billing. R-Line Tech also includes electric front seats, with a memory function for the driver's side, keyless entry and high-beam assist.
Black Edition adds 21-inch alloys, panoramic roof, air suspension and the ubiquitous VW group black styling pack. Prices for the standard Touareg range start from a little under £47,000 and currently rise to just over £64,500, with the Touareg R commanding a hefty £72,000 price tag. That could be a difficult sell when a Porsche Cayenne e-Hybrid with the same powertrain is almost £1,000 less expensive.
The Volkswagen Touareg has evolved into an upmarket SUV that has the ability to battle premium rivals for quality and comfort. The cabin is beautifully built and laden with kit, and while there's no seven-seat version, it's more than practical enough for a family of five. And with a driving experience that emphasises the comfort of the cabin, it goes a long way to justifying its premium price tag.
Partnership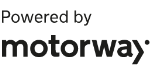 Need to sell your car?
Find your best offer from over 5,000+ dealers. It's that easy.
If you want a large and luxurious premium SUV with all the latest tech, then the Touareg is a smart choice. It's just a shame that a lot of the desirable features aren't fitted as standard.
Engines, performance and drive
By sticking with the tried and tested V6 diesel, the Touareg remains a strong performer
While the Volkswagen Touareg isn't the sharpest car in its class, it's still a great all-rounder. In fact, by sticking with a range of tried and tested V6 engines, it remains one of the strongest and most refined cars for sale.
So far, we've only tried the more powerful of the two six-cylinder diesel engines. With 282bhp, it's a gutsy performer, with loads of power and huge torque reserves – perfect for quick overtakes or steady motorway cruising. It's incredibly quiet, too, which takes the pain out of long, monotonous journeys.
But while the Touareg is based on the same platform as the Porsche Cayenne, Bentley Bentayga and Lamborghini Urus, it's clear VW has prioritised comfort rather than outright driver fun. Yes, this new car is an improvement on the last Touareg, but the numb and slightly unpredictable steering lets down what is an otherwise excellent package. It's surprisingly nimble though, thanks to the nifty four-wheel-steering system, while body roll on the air suspension-equipped test car we tried was kept in check. The DSG gearbox can feel a little hesitant at times, but it's not a deal breaker.
The VW Touareg comes loaded with stress-saving tech, including Adaptive Cruise Control with Predictive Cruise. This system automatically changes your speed according to posted limits, and on our European test route it worked really well. Other useful semi-autonomous tech includes Traffic Jam Assist and Cross Traffic Assist, as well as Proactive Occupant Protection, which closes the windows and pre-tightens the seatbelts if it senses an impending collision.
Engines, 0-60 acceleration and top speed
The Volkswagen Touareg launched in the UK with a pair of 3.0-litre V6 diesels. Badged 231PS and 286PS respectively, they have 228bhp and 282bhp. A 335bhp V6 petrol was introduced in early 2019 and is the first petrol unit to be offered in the new range. At 50kg lighter than its diesel counterparts, it manages the 0-62mph sprint in 5.9 seconds and a top speed of 155mph. As you would expect, the 282bhp diesel feels strong and refined. 
The 0-62mph dash takes just 6.1 seconds and there's a top speed of 146mph, while the motor feels relatively unstressed at motorway speeds. It felt more than punchy enough, both from a standstill and in-gear. It's incredibly quiet, too, even in the upper reaches of the rev band.
The 228bhp engine gives the Touareg a 0-62mph time of 7.5 seconds and a 135mph top speed, which is by no means slow. As both cars have a 3.5-tonne maximum towing weight and near-identical payloads, it makes the extra £2,500 or so you pay for the bigger engine seem frivolous.
Unsurprisingly, the R flagship is the fastest model in the line-up, with its powerful petrol engine and electric motor combining to give a 5.1-second 0-62mph time. It's the first plug-in hybrid Volkswagen R model, and shows that the R sub-brand is heading towards more electrification. It doesn't get the four-wheel steering or anti-roll system of some of the other fast SUVs on the same platform, apparently due to the constraints of the bulky hybrid powertrain.
All engines come with an 8-speed auto gearbox, and 4MOTION four-wheel drive is standard across the range.
MPG, CO2 and Running Costs
The Touareg is a big 4x4, and it comes with big running costs, too
Prices for the Touareg start from around £46,800 for the lower powered 3.0-litre diesel in SE spec. Upgrading to the more powerful diesel costs around £2,500, while moving up to SEL incurs an extra charge of just over £4,000. Moving up from SEL to each subsequent individual trim costs around £3,000, until you reach the £64,500 price of the top-spec Black Edition.
Despite VW introducing the entry-level SE version, all Touaregs are still subject to the £40,000 road tax levy, so the road fund licence that you pay for years 2-6 is £490, before it drops to the standard £155 rate. The hybrid version reduces this by £10 a year and, providing you have regular access to a plug or charge point, fuel economy should be vastly improved.
The diesel engines have the same economy and emissions figures. CO2 figures, under WLTP testing, are quoted at 213g/km to 227g/km, depending on trim level. 
The best fuel economy quoted for the Touareg is 34.4mpg. Again, that's the same for both engines, and combined with a 75-litre fuel tank means the Touareg could theoretically travel over 550 miles between fills. The V6 petrol produces more CO2 at 249g/km and returns up to 25mpg.
While the new VW Touareg launched with V6 diesel engines, the R-badged Touareg plug-in hybrid (PHEV) is actually the most economical, despite being the most powerful model. A full charge of the 14.3kWh battery pack promises a 28-mile electric range, and regularly charging the battery will make it possible to get close to Volkswagen's claim of 94mpg. Expect the car to be as thirsty, if not more so, than the V6 petrol when the battery has run out.
Insurance groups
With the introduction of the SE and Black Edition versions, the Touareg now sits in insurance groups ranging from 37 to 44. That's a broader range than the old car, and competes with the Audi Q7, also starting at group 36. The Touareg's improved safety kit and semi-autonomous features will help to lower premiums, but upgrading to the more powerful diesel and V6 petrol bumps up the car's group rating. The Touareg R sits in group 48 out of 50.
Depreciation
Volkswagen remains a strong and highly desirable brand, although it doesn't quite have the prestige of some rivals at the top end of the luxury SUV sector. The Touareg should hold onto around 47% after three years and 36,000 miles.
Interior, design and technology
The Touareg sets a high benchmark in the premium SUV class for its strong interior quality and innovative tech
Design-wise, the latest VW Touareg takes its smaller SUV siblings as a base and expands on them in every direction. It's instantly recognisable as the firm's largest model, with a wide grille and giant VW badge on the nose. It appears squatter than before thanks to its revised proportions, but this is a bulky car, whichever way you look at it.
Inside, the Touareg sets a high benchmark for its intuitive layout and quality materials. It not only looks great, but it's packed with functional features and practical touches. There's leather everywhere you look, with lashings of metal and high-quality plastic throughout. You wouldn't expect much more if you were sitting in a car costing twice the price.
Sat-nav, stereo and infotainment
There's no denying the VW Touareg sets a benchmark for infotainment and interior technology in the premium SUV class. The seamless dual-screen set-up not only looks great, but it works beautifully – with loads of functionality and crisp responses.
VW calls its flashiest display option 'Innovision Cockpit', and it's standard on R-Line Tech, Black Edition and R cars, costing over £3,500 to add to the rest of the range. It comprises a set of 12.3-inch digital dials next to a huge 15-inch central infotainment screen. It offers the illusion of a single pane of glass, and while it is subtly split in two just behind the steering wheel, VW tells us the only reason for this is to reduce the cost of replacement should one get damaged.
All the menus are configurable in a tile formation, meaning you can bring frequently used functions to the forefront, and push those less important to the back. It's a remarkably intuitive set-up, and can be used alongside the standard-fit Apple CarPlay and Android Auto systems.
Ahead of the digital dials you can add a crystal clear head-up display for around £1,000. This shows everything from speed and trip info to navigation directions.
Practicality, comfort and boot space
The VW Touareg is big and spacious inside, but unlike some rivals there's no seven-seat option
The five-door Volkswagen Touareg is a big, comfortable and super-practical family car. While it doesn't offer a seven-seat layout as you'll find in the Land Rover Discovery, Volvo XC90 or Audi Q7, it is still an incredibly spacious SUV with room for five tall adults. 
Size
The VW Touareg is a big car, whichever way you look at it. It's almost five metres long and 1,984mm wide, which is 44mm wider than before. This does create more interior and luggage space than the previous-generation SUV, but means the Touareg will be trickier to position on narrow city streets than before.
However, it's still not as long as the biggest cars in this class. At more than five metres, an Audi Q7 (complete with its seven-seat layout) is almost 8cm longer than the latest Touareg.
Leg room, head room & passenger space
Whichever seat you're in, there's plenty of room inside the VW Touareg. By avoiding the temptation to put two seats in the boot, VW has made accommodation generous for all five passengers. Despite being 7mm lower than before, there's loads of headroom and kneeroom, and the doors open wide to make fitting child seats nice and simple.
Boot
Again, by avoiding the need for a third row of seats, the VW Touareg has one of the biggest boots in the premium SUV class. With the rear seats in place there's 40 litres more than you'll find in an Audi Q7 (810 litres versus 770 litres in the Audi's five-seat configuration), while folding everything flat offers 1,800 litres - almost as much room as in a Volvo XC90. Cars fitted with all-round air suspension can be lowered from a button in the boot, too, making it even easier to load heavy or bulky items.
Towing capacity
Both the V6 diesel and petrol engines give the Touareg a towing capacity of 3.5 tonnes, which is similar to most of its premium SUV rivals. Plus, clever tech like Trailer Assist makes reversing your caravan or horsebox a supremely simple affair.
Reliability and safety
The Touareg provides five-star safety levels and should prove to be reliable
The Touareg is filled with cutting-edge technology, although thankfully a lot of this tech has already been tested, or is a development of existing systems, so it should prove reliable here. Factor in that the V6 diesel is a known unit found in other VW Group models, and the MLBevo platform is the foundation for a wide variety of other models, and the Touareg should prove to be a reliable performer.
Volkswagen has a good reputation for reliability, so we have no reason to believe the all-new Touareg will be anything other than incredibly easy to live with. However, the firm finished 19th out of 30 manufacturers in the 2020 Driver Power owner satisfaction survey. A set of very average marks resulted in a surprising dip from 5th place in 2018. Exterior styling and interior design were only given standard scores, although infotainment and connectivity ranked highly.
Euro NCAP tested the Touareg at the end of 2018, and it earned a full five-star crash test rating. There's loads of safety kit on board, with clever kit like Predictive Cruise – a system that adjusts your speed according to the posted limit – raising the bar in this class. Volkswagen's engineers tell us the lane departure warning system turns on every time the car is started just to gain an extra half-star in the stringent NCAP tests. Other innovative features include Traffic Jam Assist and Cross Traffic Assist.
Warranty
Every new Volkswagen Touareg comes with a three-year/60,000-mile warranty, which is broadly in line with its key rivals. While this should suffice for most buyers, the firm offer an additional two years of extended warranty cover for an additional fee.  
Servicing
As with all VW models, the Touareg has variable service intervals. If you cover less than 10,000 miles a year and do numerous short trips, then you need to do an oil change service after the first 12 months or 10,000 miles, whichever comes sooner. Then there are 20,000 miles/1 year gaps between services.
With the variable service schedule, you only need to change the oil after two years (or when the service light illuminates), and then there are 20,000 mile/1 year intervals. As with rivals, VW offers a variety of service plans that you can add to your finance arrangements within 12 months of the Touareg being registered.
For an alternative review of the latest Volkswagen Touareg SUV visit our sister site carbuyer.co.uk
Which Is Best
Cheapest
Name

3.0 V6 TDI 4Motion 231 SE 5dr Tip Auto

Gearbox type

Semi-auto

Price

£48,705
Most Economical
Name

3.0 TSI eHybrid 4Motion Elegance 5dr Tip Auto

Gearbox type

Semi-auto

Price

£68,050
Fastest
Name

3.0 V6 TSI 4Motion SEL Tech 5dr Tip Auto

Gearbox type

Semi-auto

Price

£53,125