Porsche Taycan review
The Porsche Taycan is arguably the most desirable electric car on the planet
Find your Porsche Taycan
Offers from our trusted partners on this car and its predecessors...
Or are you looking to sell your car?
Advertisement
In 2019 the Porsche Taycan stormed onto the scene, challenging everyone's preconceptions about electric cars and how legacy manufacturers might adapt to the EV revolution. It wasn't just a good EV, but one that drove, felt and looked like a Porsche.
Now, the Taycan sits as an unbridled success for the brand with a full range of powertrain options and three different body shapes. With such a varied range, there's almost a Taycan for everyone, even if the driving experience as you ascend the range doesn't improve as much as the price differences might suggest. 
As with all Porsches, Taycans are brilliantly built, expertly engineered, and reassuringly expensive, but such is the pace of EV development their efficiency and potential range are now coming under pressure from new rivals. The Porsche does, however, still have a noticeable lead in terms of driving dynamics – a critical factor that might yet be undone not by German rivals, but relative newcomers from Tesla, Lotus and Polestar.
About the Porsche Taycan
Making its debut at the 2019 Frankfurt Motor Show, the Taycan was the first all-electric car Porsche produced. The four-door saloon has the look of a coupe and is built on a new battery-electric platform that is also used to underpin the Audi e-Tron GT.
Of course, the Taycan isn't a cheap car for buyers or for Porsche, with the brand having invested billions of euros on electromobility and a whole range of new electric models including a new electric Boxster, Macan and Cayenne. Taycan was its first opportunity to show off where the future of Porsche lies, and to recoup some of this outlay.
As with seemingly everything in life, Taycan prices have gone up considerably in recent times. The entry-level model is now £79,200, the Taycan 4S costing £90,700. Upgrading to the GTS model means you'll surge past the £100k barrier at £110,200, while the Turbo is now £125,800. At the top of the range, the flagship Turbo S is now £148,300. 
The estate-bodied Sport Turismo generally costs around £1,000 more model-for-model, while the Cross Turismo's slight specification variances, depending on the model, can see it grow to £5,000 more than the closest equivalent standard car. Like all Porsches, personalisation is a key element of the buying experience and while all are well-equipped, there is a wide-ranging and expensive options list to give your Taycan a unique touch.
So which Porsche Taycan should you buy? The base model is certainly not your typical entry-level car, but it's the 4S that has the most impressive balance between performance and efficiency. As remarkable as the more powerful Turbo and Turbo S Taycan versions are, their otherworldly performance doesn't make that much difference in day-to-day driving.
Base Taycan and 4S models come with a 71.1kWh battery as standard, but can be upgraded with the Performance Battery Plus option, benefitting from a longer 300-mile estimated range figure. Throw lower winter temperatures into the equation and a range of 220 miles between charges is more likely – still impressive given the performance and weight of the car. Models fitted with the larger battery pack are also capable of a super-fast, 800V, 270kW peak charging rate.
To drive, the Taycan hides its bulk remarkably well, tackling B-road corners with supreme control and composure, yet still feels as refined and comfortable as the brilliant Panamera over long distances.
Partnership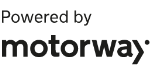 Need to sell your car?
Find your best offer from over 5,000+ dealers. It's that easy.
Buyers looking for a little more practicality might be drawn to the estate body style of the Taycan Cross Turismo. In contrast to the Taycan saloon, the Cross Turismo offers more of a shooting brake design, with a hatchback that provides a 446-litre boot. There's an 84-litre storage compartment in the front for charging cables, too. Porsche has also introduced the Sport Turismo body style which sits between the standard car and the Cross model.
The Taycan saloon isn't perfect, with a smaller 366-litre boot, some options that should be free on a car of this price, and a sloping roofline limiting the space in the back. However, none of that detracts from what is one of the best four-door sports cars you can buy - EV or otherwise.
For an alternative review of the Porsche Taycan, visit our sister site drivingelectric.com...