What is ISOFIX?
ISOFIX is a system that makes it easy and safe to fit child car seats securely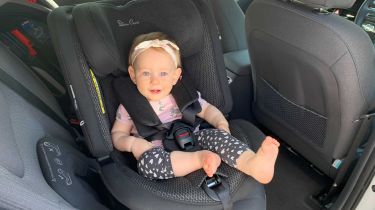 If you've been looking for a new car or buying a child car seat, then you'll have seen the term ISOFIX. So what is it and how does it work? Essentially it's a universal way of safely fitting child seats in vehicles, making life easier and safer for consumers and their young children.
ISOFIX consists of two metal hoops, found at the bottom of the seat, which compatible child car seats can securely clip onto. This ISOFIX system has been designed to meet high standards for strength and safety, so you can be reassured that the seat is fastened securely in the vehicle, and locked in position to avoid it moving in an accident.
Is my car fitted with ISOFIX?
A large number of cars built since 2006 are fitted with ISOFIX, and in 2014 it became European law for all models with rear seats to be fitted with two or more ISOFIX points. ISOFIX has largely phased out the older style of child seats which were secured using the car's seatbelts.
ISOFIX is a major upgrade because not only are the anchor points built directly into the car's structure, it's also much easier to tell if you've fitted an ISOFIX child seat securely. Many child seats even come with indicators that only turn green if a solid connection to the ISOFIX point has been made.
The old system of using the car's seatbelts to fasten the car seat in place was much more fiddly, took longer and was far easier to get wrong, potentially leaving children at risk from improper use. 
How does ISOFIX work?
First, take a look at the rear of the seat squab, where it meets the upright backrest. On older models you should find two metal hoops located 28cm apart. A lot of newer cars clearly mark these with the ISOFIX logo, and some conceal the hoop under a neat plastic flap, which can be flipped up or removed altogether and stored in a safe place.
You'll then need to check the metal anchors on your ISOFIX compatible child seat are extended, and place it on the seat, before pushing them back into the ISOFIX loops. It should be easy to tell when they make a good connection, and most child seats then require pushing back until they feel fully secured. If the seat has safety indicators, these should turn green to show it's safely connected.
Some child seats also require extra support, and either have a foot which extends to the floor of the footwell (and can be extended or retracted for a secure fit), or a strap which clips to a top tether mounting point. 
A lot of ISOFIX seats form part of a system, with a base and a seat that clips into it and can be removed. This can make it easier to remove just the seat portion, and allow the same base to be used for different seats as a child gets older. Here, just the base is held by the ISOFIX mounting system, with the seat itself locked into the base.
What does ISOFIX mean?
ISOFIX is the conjoining of the regulation body: the International Organisation for Standardisation (ISO) and 'FIX', which refers to the system for fixing the child seat in place.
Partnership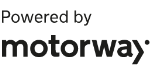 Need to sell your car?
Find your best offer from over 5,000+ dealers. It's that easy.
Now read about how to choose the best child and toddler car seats...