Audi Q5 vs Volvo XC60 vs Hyundai Santa Fe: 2021 group test review
The Audi Q5, Volvo XC60 and Hyundai Santa Fe all offer plug-in hybrid capability, but which does it best?
The stigma around diesel means it's a fuel that's out of favour with new-car buyers, but the alternatives aren't quite ready to take its place. Petrol engines can't deliver the fuel economy or CO2 emissions that a diesel can, while electric drive can't currently offer the range. But what if you mix petrol and electric power in the form of a plug-in hybrid? 
These models offer an appealing compromise: you get zero emissions for short, local journeys, while the back up of a combustion engine means owners get the kind of driving range that they're used to. There's efficiency (as long as the battery is charged) plus low tax rates. The weight and complexity of a plug-in system means it's better suited to a larger car, though, and here we've lined up a trio of upmarket SUVs. 
A recent addition to the sector is the Audi Q5 50 TFSI e, which offers greater efficiency than the more powerful 55 TFSI e. We pitch it against the Volvo XC60 T6, one of two plug-in hybrid options (next to the T8) that the firm offers. Finally, there's the Hyundai Santa Fe PHEV. This has made leaps in tech and quality, but how does it perform with plug-in power?
Audi Q5
| | |
| --- | --- |
| Model: | Audi Q5 50 TFSI e quattro S tronic Sport |
| Price: | £51,730 |
| Engine: | 2.0-litre 4cyl turbo/e-motor, 295bhp |
| 0-62mph: | 6.1 seconds |
| Test economy: | 30.0mpg/6.6mpl |
| CO2: | 35g/km |
| Annual road tax: | £480 |
The second-generation Audi Q5 arrived in 2017, and was facelifted for the 2021 model year. This 50 TFSI e arrived as part of the range update, and it sits alongside the more powerful (and around £6k more expensive) 55 TFSI e. While an S line model appears in our pictures, here we're testing the 50 TFSI e Sport, which is the entry point to the Q5 plug-in line-up and costs £51,730.
Design & engineering
The Q5 has been one of the most popular models in Audi's range ever since it arrived in 2009, and this second-generation version brought with it the introduction of plug-in hybrid drive. Both the 50 TFSI e and 55 TFSI e use the MLB Evo platform, and they share the same four-cylinder petrol engine, too. Where the two cars differ is in terms of power output, with the 50 TFSI e tested here packing 295bhp, compared with the 362bhp offered in the 55 TFSI e.
There's a 14.4kWh battery under the Q5's boot floor, which offers a claimed range of up to 37 miles, while Audi's Drive Select system allows you to configure the drive modes to your own tastes, with Off-road, Efficiency, Comfort, Auto, Dynamic and Individual settings to choose from. There's also an EV button that allows you to favour all-electric running when there's enough charge in the battery.
Sport trim is reasonably well equipped, but it is missing some of the kit that's found as standard on its rivals here. You do get three-zone climate control, a powered tailgate and the excellent Virtual Cockpit dashboard, but adaptive cruise control and lane assist are part of an option pack on the higher-spec S line trim, which ramps up the price significantly.
Driving
As with any plug-in hybrid, if there's enough charge in the Q5's battery, it starts with a beep, but the Audi isn't totally silent. The air-conditioning kicks in and our car also had a constant hum in the background, reminiscent of the drone you hear in a passenger plane. It was more noticeable at low speeds, and did spoil cabin refinement a little.
Partnership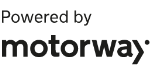 Need to sell your car?
Find your best offer from over 5,000+ dealers. It's that easy.
On the move, the Q5 is quiet, with minimal road and wind noise. When the engine does fire up, it's barely noticeable because it's so smooth, and there's no jerkiness as the car switches between power sources. Keep the Q5 in its standard hybrid mode, and it will favour electric drive as long as there's charge in the battery, and the car will run in electric mode even at motorway speeds. Be more forceful with the throttle and the petrol engine will kick in, but even then there's no jerkiness in the system. Under braking, too, the Audi is a smooth performer, with no shunting between the regenerative system and the SUV's discs and pads.
Even on our car's 19-inch wheels and stiffer S line suspension, the Q5 is still pretty comfortable. There's fidgeting over rougher surfaces, but it's not enough for the car to feel uncomfortable, and even big bumps only send subtle shudders through the cabin.
Steering response is good, and there's not as much body roll here as in the Audi's rivals. The Q5 is marginally lighter than the XC60, but it feels more alert and eager to change direction. It's no sports car, but it has the measure of its rivals for handling.
The Drive Select system has numerous settings, but we found it acceptable to leave it in Auto. Switch to Dynamic mode, and the car delivers more regenerative braking when you lift off the throttle, although this is mitigated by the fact that the car holds on to gears for longer in this mode.
Audi's assistance tech promotes efficient driving, but it can get a little irritating; the forward collision sensors pre-emptively slow you if a vehicle in front is detected. Still, one slightly more useful feature is the pulsing accelerator, which warns you to slow for upcoming junctions or speed limit changes.
Practicality
Fitting hybrid running gear to the Q5 has compromised boot space, and there's 465 litres on offer, compared with at least 550 litres in a standard Q5. The boot floor is level to help with loading items, but there's no under-floor storage because of the battery. You still get a sliding 60:40-split rear bench, though, but rear legroom with the seats fully forward is virtually non-existent.
The Q5's compact exterior dimensions mean it's smaller inside than both rivals here, but it's far from being a squeeze. Middle-seat passengers in the back will have to straddle the tall transmission tunnel, but otherwise space is good. There's plenty of headroom, while the sculpted front seat backs make space for your knees.
Ownership
Considering it's a premium brand, Audi doesn't do particularly well in terms of customer feedback when you look at our Driver Power ownership survey. 
Ranking of 23rd for the brand and 18th for its dealers fall behind both rivals here. Owners aren't impressed by the service they receive from retailers, while the cost of running an Audi also comes in for some criticism.
Running costs
To make the most of a plug-in hybrid's electric drive system, you need to charge it up as often as possible, because once the battery is flat, the petrol engine needs to do more work to carry around the extra weight of all the associated electrical running gear.
We ran all three cars until their batteries were flat, and then zeroed their respective trip computers to see the kind of "worst case" fuel consumption you might expect. The Audi returned 30mpg during its time with us, and it seemed more reluctant to run on electric drive than its rivals, even at low speeds. This could be something to factor in if you plan to do more long journeys in a plug-in hybrid.
Testers' notes
"Until recently, Audi offered an extensive list of options for its cars, but the Q5 is different. If you want more kit, you have to move up a trim level."
Volvo XC60
| | |
| --- | --- |
| Model: | Volvo XC60 T6 Inscription Expression |
| Price: | £53,090 |
| Engine: | 2.0-litre 4cyl turbo/e-motor, 335bhp |
| 0-62mph: | 5.9 seconds |
| Test economy: | 33.0mpg/7.3mpl |
| CO2: | 55g/km |
| Annual road tax: | £480 |
As with the Audi Q5, Volvo offers two flavours of XC60 plug-in hybrid. They're sold under the Recharge banner, and T6 and T8 variants are available. Here we test the less powerful T6 in Inscription Expression trim, which costs £53,090. The car in our pictures is a higher-spec Inscription model.
Design & engineering
The XC60 has been around for as long as the Q5, having been launched in 2017. It uses the same SPA platform that underpins the XC90 and the firm's saloons and estates, and means that 2.0-litre four-cylinder engines are standard across the board.
Here in the T6 Recharge, the engine is joined by an electric motor for a total output of 335bhp, giving it a clear 40bhp advantage over the Audi. The 11.6kWh battery is the smallest here, promising an electric range of up to 33 miles. However, from now, a larger battery and more powerful motor feature, bumping those figures up to 18.8kWh and 49 miles.
As with its rivals here, there are no obvious clues to the XC60's plug-in drive system. The main ones are the extra charging flap in the front wing, while the fact the car can drive around in virtual silence is the only other obvious giveaway.
Outside, there are distinctive Volvo design cues, such as the large grille with diagonal slash through the badge, T-shaped daytime running lights and a relatively upright and boxy body. Inside, the XC60 offers good quality. There's plenty of leather, piano-black plastics and knurled metal trim, although given that most functions are controlled via the nine-inch touchscreen, there aren't many buttons.
Inscription Expression is a trim that adds some extra styling touches. It's merely a cosmetic exercise, with more chrome exterior trim and 18-inch alloys, but it's worth noting that the T6 drivetrain isn't offered in Momentum spec. Recharge models are also upgraded with a panoramic opening glass roof.
Driving
With a total of 335bhp on tap, it will come as little surprise that the XC60 was the fastest car here in a straight line. It positively sprints away with a 0-62mph time of 5.9 seconds, and it rattles this off with the minimum of fuss. 
Four-wheel drive means plenty of traction, and full throttle causes the engine to fire up to work in conjunction with the electric motor. This means plenty of revs from under the bonnet and a little more noise than the Audi in a similar situation, but you'd still hardly call the XC60 noisy.
While acceleration in a straight line is impressive, the Volvo's chassis is geared more towards comfort than sharp handling. Soft suspension means there's a fair amount of lean in the corners, while bumps cause the car to bob a little, but remain stable. Understeer sets in early, so the XC60 is safe and predictable (as you would expect) but there isn't much fun to be had behind the wheel.
Tune into the Volvo's relaxed nature, and you can enjoy its quiet and refined character. The power of the hybrid system and smooth-shifting gearbox mean the car is effortless to drive. Even on 19-inch wheels the ride is smooth, and it's certainly a lot more comfortable than the fidgety Audi.
As with its rivals, there are displays that show you how energy is flowing between the engine, electric motor, battery and the road, because the transition from one to the other is smooth enough to go unnoticed. One weak spot of the Volvo is its brakes: the switch between energy recovery and mechanical braking isn't as smooth as the Audi's, and the brakes can feel a little grabby as you come to a halt.
Practicality
There are 483 litres of boot space in the Volvo. That's better than the Audi's quoted figure, but the XC60 doesn't have a sliding bench like the Q5, so the area can't be made any bigger. You do get some under-floor storage big enough for a charging cable, though, while both cars are largely level-pegging with the back seats folded flat.
Move into the cabin, and the Volvo has more space for back-seat passengers. It has sculpted seat backs like the Audi to make more kneeroom, while the central tunnel isn't as high. All XC60 Recharge models get a panoramic opening glass roof, but this doesn't impinge on headroom in the back. Cabin storage is better than in the Audi, with deeper bins in the doors and under the centre armrest.
Ownership
Volvo is a world leader for vehicle safety, and the XC60 proves why. All versions get the same suite of safety kit, including emergency city braking with pedestrian and cyclist detection, front and rear auto braking, oncoming lane mitigation, run-off road mitigation and protection, lane assist and driver alert.
That's on top of the traction and stability control systems, plus side-impact protection, multiple airbags, speed limiter and anti-whiplash seats. The car in our pictures also came with integrated child booster seats, which are a £550 option.
Running costs
With CO2 emissions of 55g/km, the XC60 isn't quite as company-car friendly as its rivals. It sits in the 15 per cent tax bracket where the Audi and Hyundai are rated at 11 per cent. That means higher-rate earners will pay around £1,000 more in Benefit in Kind tax each year.
However, the Volvo was nearly as efficient as the Hyundai once the battery was depleted. And with a 71-litre tank to fill, it'll travel much further than either rival before needing fuel. A claimed all-electric range of 48.5 miles for the latest XO60 means there's a greater chance that you'll be able to do most drives on electricity alone.
Testers' notes
"The XC60's digital dashboard is rather poor next to its rivals'. You can show the nav map, but there aren't many other functions available."
Hyundai Santa Fe
| | |
| --- | --- |
| Model: | Hyundai Santa Fe 1.6 T-GDi PHEV Ultimate |
| Price: | £49,010 |
| Engine: | 1.6-litre 4cyl turbo/e-motor, 261bhp |
| 0-62mph: | 8.8 seconds |
| Test economy: | 34.0mpg/7.5mpl |
| CO2: | 37g/km |
| Annual road tax: | £480 |
The current Hyundai Santa Fe arrived in 2018, but it quickly benefited from an update when the diesel line-up was replaced by hybrid and plug-in versions. It's the top-spec PHEV we drive here, which undercuts both rivals with a price tag of £49,010.
Design & engineering
The Santa Fe is longer and taller than its rivals here, and it has a more traditional boxy SUV shape, with a long roofline and an upright rear end. Hyundai has added an imposing grille up front with a diamond design, but it's a look that's sure to split opinion. The rest of the car looks conventional, though.
Under the skin, the plug-in system fits in easily. The hybrid model's 67-litre fuel tank is swapped for a smaller 47-litre item, and the space created is taken by the 13.8kWh battery. The pack is around 5kWh smaller than its rivals here, although a quoted 36-mile range is competitive. The Santa Fe also has space for a spare wheel, while the seven-seat layout is carried over from the standard car intact – a point of difference with its rivals here.
Hyundai has made big strides when it comes to quality and its premium appeal in recent years, and inside, this top-spec Ultimate model is dripping with kit. There are climate controls for all three rows of seats, USB sockets, and the outer seats of the middle row are heated. The dashboard is dominated by a centre console with a vast array of buttons.
Ultimate spec really is that, with heated and cooled seats, a panoramic sunroof, head-up display, plus extra driving-assistance and safety equipment added to the standard Santa Fe's extensive kit list.
Driving
One area where there's a clear difference between the Hyundai and its rivals is with the way that it drives. While the plug-in hybrid system behaves similarly, it doesn't have quite the same level of refinement, with the engine sounding more raucous when it fires up. Again, it's an audible difference, because while you hear the engine, there's no jerkiness in the transmission as it fires into life.
With a combined output of 261bhp and a heavier kerbweight, the Santa Fe is slower than its rivals here, but a 0-62mph time of 8.8 seconds is still pretty respectable for such a large SUV. The slow-shifting six-speed auto doesn't like to be hurried, plus it can be hesitant when transitioning from deceleration to acceleration, such as when joining a roundabout, so sometimes it doesn't react as quickly as you'd like.
The Santa Fe doesn't ride with the same composure as its rivals, either. It's by no means uncomfortable, but the suspension doesn't do as good a job of ironing out bumps as its rivals' set-ups. There's more of a fidget, especially at higher speeds, while bigger bumps send shudders through the car. It feels more like an old-school SUV in this regard.
One thing that's clear from driving the Santa Fe is that it relies on its hybrid system more than its rivals here. Even at motorway speeds and when its battery is depleted, you'll see the small green "EV" light illuminate on the dashboard as the system prioritises the electric motor over the engine. This is especially impressive since the motor isn't that powerful when compared with its rivals here.
Practicality
That vast body means the Santa Fe is the most practical choice here. There's lots of headroom – even with Ultimate spec's panoramic roof – and the middle row has plenty of legroom. There are blinds built into the rear doors, plus rear air vents and USB sockets, but up front cabin storage isn't brilliant. The glovebox is undeniably large, but the door bins are long and shallow, while the high-set centre console has space underneath to store items.
The back seats slide to create more passenger or boot space, and they also flip forward at the push of a button so you can access the rearmost row. As is typical with a seven-seat SUV, the space isn't as roomy as you'll find in an MPV, and the seats are best suited to kids. However, Hyundai should be praised for offering a seven-seat plug-in hybrid – most PHEV rivals have to make do with five seats.
Ownership
Hyundai splits its rivals here in terms of its performance in our Driver Power ownership satisfaction survey, but the Santa Fe does come with the firm's excellent five-year, unlimited-mileage warranty.
The Hyundai is also closely tied with the other two cars here for safety features, with the top-spec Ultimate adding some useful kit, including rear cross-traffic alert and a useful blind-spot detection system. 
With this set up, when you use the indicators, the electronics offer an audible warning of another vehicle's presence, while door mirror-mounted cameras send a live feed to the digital dashboard, showing you a wide-angle view of what's behind, saving you the need to do an over-the-shoulder check.
Running costs
As already mentioned, the Santa Fe relies on its electric motor more than its rivals here, and while the Audi and Volvo feel more like petrol SUVs to drive when the battery is flat, the Hyundai acts more like a hybrid car.
As a result, we recorded fuel economy of around 34mpg with an empty battery. That's only narrowly ahead of the Volvo's figure, but then the Hyundai is a significantly bigger and heavier car, so its 1.6-litre engine has to work harder.
All four cars cost in excess of £40,000, so they face a £335 road tax surcharge for the first five years. PHEV drive means that they are classified as alternative-fuel vehicles, so they save you a measly £10 a year on the full rate of road tax.
Testers' notes
"None of these cars offers a quoted charge time, but even an overnight top-up from a three-pin plug socket will result in a fully charged battery."
Verdict
First place: Volvo XC60
It's a very close-run thing, but as a plug-in hybrid, the Volvo XC60 T6 makes more sense than its rivals here. Electric range is decent (and will only get better with an updated version), it's reasonably efficient when petrol power is added to the mix, and it offers a good blend of performance and comfort. While the infotainment takes some getting used to, the suite of advanced safety features is impossible to ignore.
Second place: Audi Q5
There's very little to separate the Volvo and Audi. This lower-powered Q5 plug-in has more than enough performance for most needs, and it's a sportier car to drive than the XC60. However, it's not quite as comfortable as its Swedish rival, while efficiency takes a hit once the battery is flat. There's not as much space inside, either, and you'll need to upgrade to a higher-spec model to match its safety kit, too.
Third place: Hyundai Santa Fe
The Santa Fe was a genuine contender for victory. Hyundai has done a great job packing its plug-in system into a seven-seat body, and the system's efficiency was obvious. We just wish that there was either a bigger fuel tank or battery to extend its range, and while Hyundai's tech is up to scratch, ride comfort and refinement still aren't quite on the level of its premium-badged rivals here.
Also consider...
Jagaur F-Pace
Model: Jaguar F-Pace P400e S
Price: £55,910 
Engine: 2.0-litre PHEV, 395bhp
An update to the F-Pace in 2020 introduced plug-in power to Jaguar's top seller. It's a set-up that packs a punch, with a 0-62mph time of 5.0 seconds. However, this is backed up by a claimed electric range of 33 miles and economy of 128mpg.
Model: BMW X3 xDrive30e M Sport
Price: £52,350 
Engine: 2.0-litre PHEV, 292bhp
With a range of up to 30 miles on electric power alone, the X3 can't quite match its rivals here for zero-emissions running. It should be more entertaining to drive, though, while space, equipment and five-seat practicality all fall in its favour.
Figures
| | | | |
| --- | --- | --- | --- |
|   | Volvo XC60 T6 Inscription Expression | Audi Q5 50 TFSI e quattro S tronic Sport | Hyundai Santa Fe 1.6 T-GDi PHEV Ultimate |
| On the road price/total as tested | £53,090/£53,090 | £51,730/£51,730 | £49,010/£49,700 |
| Residual value (after 3yrs/36,000) | £23,944/45.1% | £26,124/50.5% | £27,627/56.4% |
| Depreciation | £29,146 | £25,606 | £21,383 |
| Annual tax liability std/higher rate | £1,591/£3,181 | £1,137/£2,274 | £1,077/£2,154 |
| Annual fuel cost (12k/20k miles) | £2,238/£3,730 | £2,462/£4,104 | £2,172/£3,621 |
| Ins. group/quote/VED | 39/£775/£480 | 27/£776/£480 | 27/£696/£480 |
| Cost of 1st/2nd/3rd service | £290/£485/£295 | £529 (2yrs) | £271 (2yrs) |
| Length/wheelbase | 4,708/2,865mm | 4,682/2,819mm | 4,785/2,765mm |
| Height/width | 1,658/1,999mm | 1,662/1,893mm | 1,710/1,900mm |
| Engine | 4cyl in-line/1,969cc | 4cyl in-line/1,984cc | 4cyl in-line/1,598cc |
| Engine power/torque | 253bhp/350Nm | 261bhp/370Nm | 178bhp/350Nm |
| Electric motor power/torque | 87bhp/240Nm | 141bhp/350Nm | 91bhp/304Nm |
| Combined power/torque | 335bhp/450Nm | 295bhp/450Nm | 261bhp/350Nm |
| Transmission | 8-spd auto/4WD | 7-spd auto/4WD | 6-spd auto/4WD |
| Battery | 11.6kWh | 17.9kWh | 13.8kWh |
| Fuel tank capacity/spare wheel | 71 litres/repair kit | 54 litres/repair kit | 47 litres/yes |
| Boot capacity (seats up/down) | 483/1,410 litres | 465/1,405 litres | 571/1,649 litres |
| Kerbweight/payload/towing weight | 2,086/504/2,250kg | 2,075/585/2,000kg | 2,112/685/1,350kg |
| Turning circle | 11.8 metres | 11.8 metres | 11.4 metres |
| Basic warranty (miles)/recovery | 3yrs (60k)/3yrs | 3yrs (60k)/3yrs | 5yrs (unlimited)/1yr |
| Driver Power manufacturer/dealer pos | 9th/7th | 23rd/18th | 16th/15th |
| NCAP: Adult/child/ped./assist/stars | 98/87/76/95/5 ('17) | 93/86/73/58/5 ('17) | 94/88/67/76/5 ('18) |
| 0-62mph/top speed | 5.9 secs/112mph | 6.1 secs/148mph | 8.8 secs/116mph |
| Auto Express econ (mpg/mpl)/range | 33.0/7.3/515 miles | 30.0/6.6/356 miles | 34.0/7.5/352 miles |
| WLTP combined | 100.9-113.0mpg | 166.2-188.3mpg | 173.7mpg |
| WLTP combined | 22.2-56.4mpl | 36.6-41.4mpl | 38.2mpl |
| Claimed all-electric range | 33 miles | 37 miles | 36 miles |
| Actual/claimed CO2/tax bracket | 198/55g/km/15% | 218/35g/km/11% | 192/37g/km/11% |
| Airbags/Isofix/park sensors/camera | Seven/yes/yes/yes | Six/yes/yes/yes | Six/yes/yes/yes |
| Auto box/lane keep/blindspot/AEB | Yes/yes/yes/yes | Yes/no/no/yes | Yes/yes/yes/yes |
| Climate/adaptive cruise | 2-zone/£1,100* | 3-zone/no | 2-zone/yes |
| Leather/heated seats | Yes/yes | Part/yes | Yes/yes |
| Metallic paint/LED lights | £685/yes | £675/yes | £690/yes |
| Keyless entry & go/pwr tailgate | Yes/yes | Yes/yes | Yes/yes |
| Nav/digi dash/DAB/live services | Yes/yes/yes/yes | Yes/yes/yes/yes | Yes/yes/yes/yes |
| Wireless charge/CarPlay/Android Auto | Yes/no/yes | No/yes/yes | Yes/yes/yes |