Top 10 best sports cars 2023
From the Alpine A110 to the McLaren 720S, these are our 10 favourite sports cars on today's market
The traditional sports-car market may be shrinking, but these highly entertaining models still have a place alongside other performance-oriented cars, like humble hot hatchbacks or fast SUVs. While the sports car genre incorporates a wide range of sizes, layouts and power outputs, the bottom line is that the best sports cars are all designed with driving fun and engagement near the top of their priority list.
There's a sports car for almost every budget. From just over £26,000, the Mazda MX-5 is a pure, traditional sports car with its low-powered, rear wheel drive recipe. Those with a little more cash could secure some American muscle in the shape of a Ford Mustang, which takes a very different approach.
Machines like the Porsche 718 Cayman and Alpine A110 occupy the sports car sweet spot - offering plenty of power and thrilling handling to rival the fun factor of much more expensive supercars. The higher end of the sports car spectrum includes cars which are devastatingly fast, hugely exciting but also blend some genuine day-to-day usability - the Porsche 911 being a particularly great example.
The best sports cars to buy
We've thoroughly tested all the sports cars currently on sale in the UK to identify the very best. Read on below to find our top 10 sports cars listed in reverse order.
10. Ford Mustang
In terms of value, the Ford is miles ahead of a number of its rivals. The Mustang GT has the same output as the Porsche 911 Carrera S – 444bhp – but starts at around £50,000 less.
Not only do you save a bundle of cash, but you also get a 5.0-litre V8 and a 0-62mph time of 4.3 seconds, with a limited top speed of 155mph. The Mustang may not be as refined, polished, well built or composed as its more costly rivals but little can detract from its wealth of character. Enthusiasts will certainly never tire of the noise from its quad tailpipes.
While muscle cars aren't known for being at home on a twisty road, and the latest Mustang isn't the last word in delicacy, it copes admirably. Its recently revised chassis is more controlled than ever, especially with adaptive dampers. The heavy yet accurate steering is good, while the six-speed manual box is much better than the slightly lethargic 10-speed auto.
9. Toyota GR Supra
The return of the Toyota Supra has been a controversial one. A full 17 years after the much-loved Mk4 Supra ended production, Toyota finally brought back the name. While the internet may have briefly been in uproar over the amount of input BMW had during development, no one can deny the new Supra is an exquisite driver's car.
The BMW-sourced 3.0-litre turbocharged six-cylinder produces a healthy 335bhp and 500Nm of torque. While this is quite a way off the BMW M2 Competition's 404bhp, in terms of its handling, the Supra holds its own against the Alpine A110 and Porsche 718 Cayman. The 0-62mph sprint is dealt with in just 4.3 seconds. The interior relies heavily on BMW parts, but this brings advantages in terms of quality and infotainment technology compared to Toyota's own recent efforts. The driving experience was clearly prioritised in the Supra's development, and for sheer driving thrills it's a winner.
8. McLaren 720S
The 720S is a fully-fledged supercar but we've included it here as a thrilling example of the breed. McLaren's abundance of technological expertise and long-standing motorsport pedigree have helped shape the 720S into a fearsome machine.
Partnership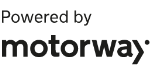 Need to sell your car?
Find your best offer from over 5,000+ dealers. It's that easy.
Power is plentiful, with a mid-mounted twin-turbocharged 4.0-litre V8 producing a huge 710bhp (the 720PS from which the car gets its name). This will launch you from 0-62mph in an alarmingly short 2.9 seconds, and on to an equally astonishing top speed of 212mph.
Things get even better when the road gets twisty. Electro-hydraulic power steering provides plenty of satisfying feedback, while a selection of drive modes allow the 720S to be easily optimised for just about any bit of tarmac that you point it towards. There's even a Variable Drift Control system that allows you to have fun while the Electronic Stability Control works towards preventing any unfortunate (and probably very expensive) mishaps.
7. BMW M3/M4
The current  generation of BMW M3 saloon and M4 coupe may have a controversial design, but the German manufacturer continues its tradition of mastering driver appeal on the road and track, all while creating a package that's easy to use as an every day car, should you choose to. 
The two latest models have been given a major overhaul, with four-wheel drive and the latest six-cylinder twin-turbocharged 'S58' engine being two of the most notable upgrades over the previous generation. 
The Competition cars see an increase of power from 473bhp to 503bhp, and an eight-speed automatic gearbox that is optimised to get the most out of the xDrive system. Don't let these changes fool you, though; these cars live up to the highly coveted M bloodline and are definitely worthy of a place on this list.
6. Alpine A110
Alpine has a rich history of focussed rear-engined sports and racing cars, and has styled its A110 to look and feel much more like the French brand's iconic sixties offering of the same name. With a mid-mounted turbocharged four-cylinder engine, dual-clutch gearbox and a perfectly balanced chassis, the modern A110 is far more modern than its retro-styled bodywork may have you believe.
The standard A110 develops 249bhp from its 1.8-litre Renault engine. That might not sound like much, but it's more than plenty in a car which weighs in a smidge over 1,000kg. The Alpine is just over 300kg lighter than an Audi TTS, and it's this low weight that defines the driving experience.
Unlike its German rivals, the A110 offers a stripped-back, purer drive. It flows down the road with a delicacy that can only be found in such a light car, while perfect balance, sweet steering and just a hint of roll through the suspension help inspire confidence. The Alpine is refreshingly compact, too, and thanks to a great view forwards, it's very easy to place and not at all intimidating to drive.
5. Porsche 911
The 992-generation 911 is the most complete and rounded to date; it's fast, sophisticated and entirely usable in everyday life, thanks to its high quality cabin. The current crop of Carrera S and 4S models are just as fast as the Carrera GTS from the previous generation, such is the pace of the 911's continued evolution.
There are a number of Coupe, Cabriolet and Targa versions of the 992 generation to choose from. At the top of the tree is the savage 641bhp Turbo S variant, which manages the 0-62mph sprint in just 2.7 seconds and a 205mph top speed - but all versions of the 992 911 offer plenty of performance across the board.
The 911's breadth of ability is what impresses most. It performs as an engaging sports car, a long-legged tourer and a comfortable companion, all regardless of road conditions and with a surprising amount of ease - there's also a surprising amount of luggage and cubby space, too.
4. Mazda MX-5
The Mazda MX-5 is one of the very best enthusiast's cars on the market, regardless of its relatively low price. There aren't many small, fun, rear-wheel-drive sports cars available on sale now, so the bulk of the MX-5's rivals are front wheel drive hot hatchbacks.
The MX-5 may not have the everyday practicality as some of its rivals, but the level of involvement behind the wheel puts this small Japanese sports car in another league. Power comes from a choice of fizzy 1.5 or 2.0-litre petrol engines, but the car is less about outright performance and focused more on sharp handling and enjoyment.
One of the very best manual gearboxes provides a welcome dose of engagement, while light, direct steering gives feedback by the bucketload. Speaking of buckets, the MX-5's seats are supportive rather than incredibly figure-hugging, however, the cabin is incredibly snug, so taller drivers may struggle to fit.
Despite the lack of electric assistance, getting the fabric roof opened and closed can all be done from the driver's seat – perfect for making the most of Britain's sporadic sunshine at a moment's notice.
3. Porsche 718 Cayman
The Porsche 718 Cayman may be the German manufacturer's entry-level coupe model, however, it offers a blend of performance and handling that has seen the Cayman remain among our favourite sports machines. Even seven years after we first saw the 718 Cayman, it is still worthy of its praise - so much so, it was commended at our 2023 New Car Awards in the Coupe of the Year category.
Unlike its big brother, the 911, most versions of the 718 make do with a four-cylinder engine. Standard and T models get 296bhp, while S models receive a boost to 345bhp, and the GTS ups this even further to 400bhp from its six-cylinder engine. All versions of this four-cylinder unit are effective rather than emotive, so you'll have to look elsewhere for an exciting soundtrack. 
The six-speed manual and seven-speed PDK dual-clutch gearboxes are great to use, and you'll quickly forget about the lack of a great noise once you come to a set of corners. Beautiful steering, huge grip and a brilliantly damped ride all combine to make the 718 one of the very best sports cars from a driver's perspective. It's more expensive than some rivals, but Porsche's expertise should prove to be worth the extra pennies.
2. BMW M2
The BMW M2 is an absolute triumph. Fully assuming the original M3's brief by offering supercar-beating cross-country performance and pin-sharp handling in a compact package that feels well suited to our roads. There's no wonder the M2 took the prize for Performance Car of the Year at our 2023 New Car Awards.
The zingy six-cylinder 'S58' 3.0-litre twin-turbocharged motor produces 453bhp and 550Nm of torque, roughly 50bhp more than the previous M2 Competition's benchmark, taking the current car from 0-62mph in 4.3 seconds for the six-speed manual or 4.1 seconds with the eight-speed automatic.
The M2 sounds good, too. It provides an exhilarating a soundtrack when you push the pedal all the way down, but remains polite enough when you're on part throttle. It's the sharpness and balance of the chassis where the BMW excels and priced around £60,000, the M2 is great value for a sports car of such talent.
1. Toyota GR86
Over a decade ago in 2012, Toyota ended its sports car hiatus with the launch of the GT86. This affordable, lightweight and rear-wheel-drive model proved fun to drive, but many drivers yearned for more power from the 2.0-litre flat-four 'Boxer' engine.
Now, the GR86 has taken over the baton from the GT86 and with a huge number of improvements to the original car's platform, it's one of the most entertaining cars to wear a Toyota badge. 
Toyota has listened to drivers who wanted more power by boring out the engine to 2.4 litres, resulting in an increased output of 231bhp. Although this still may not sound like much, the whole car weighs only 1,276kg and the engine is keen to rev, so it's more than capable of delivering those all-important thrills. 
This straight-line performance is then combined with a beautifully balanced chassis, highly responsive steering and even upgraded tyres, all of which make the GR86 a truly exciting car to drive on both road and track. Toyota only offers the GR86 in one spec but it includes all the creature comforts a driver could need, allowing your focus to rest on its sublime chassis balance, sharp steering and compliant ride. We like this car so much that it took the crown as our 2023 New Car Awards Coupe of the Year.
The top 10 best sports cars on sale
Best sports cars: buying advice
It's common sense, but it pays to have a very good idea of your needs before setting foot in a showroom or beginning your online hunt. Most sports cars will make some compromises on practicality, while limited load space and room for just two adults may not quite match your lifestyle. Similarly, larger performance machines will be more expensive to run, so there's a balance to be found if you plan to use your sports car as your sole transport.
At the cheaper end of the market, it makes sense to decide whether or not you want a convertible. Modern soft-tops are far more sophisticated than ever before – with the roof up or down – but at high speeds one with a cheaper fabric top will be less refined than the equivalent coupe. Again, a compromise may be required if you want the option of wind-in-the-hair motoring.
Once you've decided on your requirements and budget, the next step should always be a test drive. Make sure you take the car to a proper twisty road and get a feel for its responses. Pay attention to the steering, gearshift, pedal box, suspension and performance through the gears; it's likely you'll be buying a sports car to have fun, so make sure you feel able to enjoy yourself. Check too that you fit behind the steering wheel; many sports cars can feel a little cramped inside if you're more than six feet tall.
The sports-car market is filled with models from prestigious brands. Picking one of these is a good idea if you can afford it, because their residual values will be relatively high. That's a good thing if you're buying on a PCP deal, too; high residuals usually equal relatively low monthly payments. Just don't get too carried away with expensive options.
Now check out our list of the best rear-wheel-drive cars...