New BMW M2 2023 review
With searing pace and sensational handling, the new BMW M2 is a triumph
Find your BMW 2 Series
Offers from our trusted partners on this car and its predecessors...
Or are you looking to sell your car?
Advertisement
Verdict
With only the teeniest caveat about how its ride will hold up on UK roads, the new M2 is an absolute triumph. More than any of its predecessors, it fully assumes the original M3's brief by offering supercar-baiting cross-country performance, along with astounding handling, agility and involvement, in a compact package. We're not about to call a £66,000 car cheap, but the M2 is such a wonderfully pure distillation of M's magic, and BMW six-cylinder power, that we feel obliged to say it appears remarkably good value. Stick with the auto, enjoy it and spend the manual-gearbox option cash on unleaded.
Third is the gear. It's the one you hold on to, capable of taking you from 10mph all the way to 90mph (or even slightly beyond) – by which point your ears will be fizzing with six-cylinder noise and your grin will fill the space between them. If the new BMW M2 really is to be M division's ultimate sign-off for pure-petrol power in a compact sports-car package, then blimey, they've nailed it.
Of course, nobody will confirm that this is the case explicitly. And there's bound to be at least a hardcore M2 CSL between now and 'the end' – possibly even a CS too. But the basic principle probably holds true: just like its rivals Mercedes and Audi, BMW is not immune to the need to stick complex hybrid and pure-electric powertrains into its cars, and its M performance sub-brand can't avoid that trend forever either. This is our first chance, then, to see if what could well be the M2's final chance stacks up on the road.
The recipe looks promising. The new G87 generation of M2 gets its own take on BMW'S S58-codenamed 3.0-litre twin-turbocharged motor, producing 453bhp and 550Nm of torque. That power figure is about 50bhp up on the previous M2 Competition's benchmark, and the performance figures are a smidgen more punchy as a result; 0-62mph takes 4.3 seconds if the car is equipped with a six-speed manual gearbox (a £545 option in the UK), and 4.1 seconds with the new eight-speed automatic. It's about 10 seconds faster around the Nordschleife too, if that sort of thing matters to you.
The chassis, meanwhile, has a longer wheelbase than the old M2's, but at 2,747mm, it's still 11cm shorter than the current M4 Coupé's. Significantly, though, the new M2 matches that car's front and rear track widths to the millimetre. There's also an active M differential and adaptive suspension.
 Not that our first hour behind the wheel of the M2 gives us a chance to really exploit these improvements; we're restricted to American freeway, and the car feels pretty unremarkable at a steady cruise. There's a fair bit of road noise coming up from the wide tyres (275/35 ZR19s at the front, 285/30 ZR20s at the rear), and no matter which suspension setting we choose, we feel distinct hops as the car crosses expansion joints in the surface beneath. It has us wondering whether the even worse surfaces in the UK might make the chassis settings a teeny bit wearing on longer journeys.
The engine, though, feels like it has that wonderful tractability of an oversized, turbocharged unit in a relatively small vehicle. You can be fabulously lazy with it if you so want, letting the revs drop to not much over 1,200rpm before riding a wallop of torque that comes in soon after (peak torque is available from 2,650rpm, but there's enough beneath that).
Partnership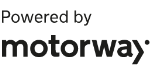 Need to sell your car?
Find your best offer from over 5,000+ dealers. It's that easy.
It sounds good, too – polite enough when you're on part throttle, but happy to provide a soundtrack if you push the pedal down a little further. There's a gravelly rasp to the exhaust note, and it's delivered in a crisp, clean fashion, instead of being muddied by any resonance in the system or the body. We haven't even reached a proper stretch of driver's road and yet we already know the S58 is a peach in this installation.
We're driving the manual today, and as we peel off the interstate and the traffic thins out, it becomes clear that while the gearbox is primed to deliver what purists would term involvement – the art of heeling and toeing, the ultimate control of when another gear is to be selected – the unit itself is actually a teeny bit clunky. It's not badly engineered by any means, but BMW's boffins were clearly given the brief of producing a transmission that can cope with a significant amount of power and torque – and the robust mechanicals required for this mean a longer throw than we'd like and a heavier, slightly notchy shift to match.
Within only a few miles, in fact, we realise that the gearbox – and our interactions with it – are the limiting factor within the package. Because frankly, the engine and chassis are epic. There's an incredible sharpness to how the M2 turns in and stays balanced through the corners, but also – and here's where it probably gains over larger M models – how it's happy to snap back in the opposite direction if you want it to. We find a canyon road strewn with washed-out gravel patches, and punctuated by crests followed immediately by adverse-camber turns. It's the sort of terrain that would flummox many a performance car, but the M2 smashes it – in a manner, we'd argue, that's even more convincing than its predecessor would have managed.
Even so, we suspect that the six ratios – including the aforementioned third – aren't showing the M2 in its best light. You have to be properly on it to get any benefit from fourth, fifth and sixth at all. And in the tighter stuff, with the rev-matcher on or off, downshifts to second or even first are a more involved process than they ought to be.
Sports-car aficionados may want to look away now, but subsequent mileage in the automatic confirms our suspicions. Instead of being something created to cope with the engine, the ZF-sourced eight-speeder feels like it was probably calibrated to work alongside it. It makes intelligent and extremely smooth shifts, quickly becoming the sort of compliant aid to your progress that only the very best automatic gearboxes can be. And on the right road it helps the M2 to deliver greater enjoyment – a different kind of involvement, perhaps, but arguably an even more thrilling one, wherein everything happens just that 10 per cent more quickly. And if you just want to revel in six-cylinder noise, you still can; it'll bounce off the limiter in manual mode.
We'd go as far as to say that the auto's your best option if you're a mere mortal who wants to get closer to your M2's chassis limits. Just as well, then, that it's the standard item; BMW expects initial take-up of the manual to be around one in five M2s, falling to half that proportion once the early adopters move on. If we were ordering a car tomorrow, we'd fall firmly into the 90 per cent.
Inside, there's little to fault up front; the steering-wheel rim is borderline too thick, as is often the case with BMWs these days, but the driving position is spot on and you can certainly reach the point where your backside feels reassuringly close to the ground.
While there's a smidgen more room in the rear than in the last M2, however, this is still not a vehicle that four adults will really use comfortably. The boot capacity is 390 litres – so VW Golf-sized, albeit with a saloon-esque loading aperture – and you can fold down the rear seats in a 40/20/40 split if you want to load longer (but hardly taller) items.
BMW UK has taken a few of the choice options offered globally and rolled them into the standard kit list, so the M2 has a decent spec for a performance car costing just over £60k. A carbon-fibre roof is included here, for example, along with M carbon-fibre interior trim, M Sport seats, a head-up display and a Harman Kardon audio system. And that's on top of what is already a more generous equipment list than on the last M2, with electric front seats, the adaptive suspension and a rear-view camera all thrown in.
| | |
| --- | --- |
| Model: | BMW M2 |
| Price:  | From £65,885 |
| Powertrain:  | 3.0-litre twin-turbo 6cyl petrol |
| Power/torque:  | 453bhp/550Nm |
| Transmission:  | Eight-speed automatic, rear-wheel drive |
| 0-62mph:  | 4.1 seconds |
| Top speed:  | 177mph (M Race Track Pack) |
| Economy:  | 9.8-9.6 litres/100km |
| CO2:  | 222-218g/km |
| On sale:  | May |