BMW M2 vs BMW M3 CSL: 2023 twin test review
M Division's latest creation goes head-to-head with one of its greatest hits to see how 20 years of progress have shaped its performance coupes
Verdict
What is clear when driving these two M cars is that the contrasts between them are fascinating – but not nearly as much as how a mix of those disparate qualities, combined with some fundamental similarities, all come together to really give a distilled formula for what the M division is capable of, at its very best. That the M2 is even quicker, grippier, more refined and loaded with tech shows just how much progress has been made in two decades. But the end result is ultimately very similar: two fabulous performance coupes with bags of character.
BMW'S M Division sets itself an incredibly high bar when it comes to the launch of each new model. Even so, our recent encounters with the latest M2 have shown us that it's one of the best M cars ever produced. A mix of searing brutality, poise, incredible performance and refinement, slick tech and a competitive price means it ticks many of the boxes we want (and expect) from a car developed by BMW's motorsport brand.
But calling the M2 one of the greatest ever is still a bold claim – especially when there's such a staggering back catalogue to draw upon. We decided that it couldn't hurt to see how well that claim stands up, lining up one of the true greats, the E46 M3 CSL, to see how the two compare. 
On the face of it, you might think that these cars are worlds apart, but despite the 20 years that separate the two, they have more in common than meets the eye.
Firstly, there's the size. With cars growing ever larger to cater to increasing safety regulations, the G87 M2 has outgrown the car that, in its day, sat in a class above. Just 88mm in length and 31mm in height separate them, with width the biggest change; the new car takes up 107mm more of its lane. 
Those stocky shoulders are part of a design brief that seems to have been to create a modern-day muscle car. Little else around today looks as borderline cartoonish in proportion as the M2; the high-performance treatment has pumped up the standard 2 Series Coupe with some deep, squared-off bumper vents front and rear, plus gloriously boxy wheelarch extensions that evoque hints of old-school Group B rally cars and DTM racers. 
They're not just for show, either; they accommodate 275mm-wide front tyres and 285mm rears, which form part of track widths that are up by 44mm and 18mm respectively when compared with the standard 2 Series Coupe.  
We don't feel we're being too rose-tinted to suggest that it can't match the presence of the M3 CSL, though. The older model's attraction comes from its subtlety; it's a car dripping with small, functional details that are beautifully judged. 
Both the CSL-specific front bumper, complete with its offset air intake, and the ducktail spoiler on the bootlid stand out to those in the know, while the way that clean body sits on the lightweight 19-inch wheels is pure, touring car-style perfection. 
Partnership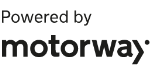 Need to sell your car?
Find your best offer from over 5,000+ dealers. It's that easy.
The Silver Grey paint (one of two shades available for the CSL) is another understated choice, and one that contrasts wonderfully with the bare carbon-fibre weave of the roof. The use of the lightweight material started here, becoming a trend that most subsequent M cars, including the M2, would follow.
While the M3 CSL started one tradition, both of these cars follow another: a straight-six engine. While four, eight and 10-cylinder engines have been used in M cars over the years, it's the in-line sixes that are synonymous with the brand. The front-mounted units here are a similar size (3.0 litres for the M2; 3.2 for the M3), but the M2's motor features a pair of turbos, helping it to develop a thumping 454bhp and 550Nm of torque. 
The M3 CSL's engine has a few tricks of its own. Starting with the standard E46 M3's S54 motor, which produced 106bhp per litre – amazing even by modern standards – the CSL went further. Revised camshafts and valves, plus a carbon-fibre airbox feeding six individual throttle bodies, resulted in a power output of 355bhp arriving at 7,900rpm, 700rpm higher than even the M2's rev limit. 
In both, drive goes only to the rear wheels via a paddleshift gearbox. The former makes the M2 something of a rarity among its mostly four-wheel-drive M contemporaries, while the latter made the CSL stand out.
The CSL is 99bhp down on the M2's output, but that's only part of the story. Even with its carbon-fibre roof, the modern car weighs in at 1,725kg to the CSL's 1,385kg. Blame electrically adjustable heated leather seats, wireless phone charging and other modern creature comforts for that. 
The E46 has none of those things. It's not completely spartan, though. You still get climate control and a CD player (although these were no-cost options), but it trims weight with a carbon-fibre centre console and door inserts.
Slip into the M3's lightweight buckets and you'll feel instantly at home. They are, without doubt, among the finest fitted to any production car when it comes to both their support and look. 
Factor in weight-saving measures such as an aluminium bonnet and thinner rear glass (plus a 7kg saving from that carbon-fibre roof) and the CSL trimmed around 100kg from the standard M3. It means there's a power-to-weight ratio of 256bhp per tonne, just 7bhp per tonne behind the M2.
We've covered the M2's behaviour on our first drive, but it's worth revisiting just how suited it is to British roads. The compliance in its ride – for a sports car – plays a large role in that; the suspension rounds off the harshest edges of the road beautifully, and while that mass means that there's an element of the chassis thumping a challenging B-road into submission rather than flowing with it, that forms part of the M2's character. 
Even though the CSL's ride is firmer, its lower weight is instantly clear. Its front axle feels delicate compared with the M2's; the steering is light but transmits glorious detail, giving huge confidence as to how much grip there is. The M2 lacks feedback by comparison: one of its very few flaws. 
There are many common traits, though. Both are beautifully poised and have brilliant balance between power and traction, which allows you to play with their limits with utter confidence. Both cars are very much singing from the same hymn sheet.
And you'll never tire of hearing the CSL's engine in full voice. The noise is utterly divine; at low revs the airbox produces a deep growl, which builds to a glorious racecar-like wail at 8,000rpm. 
The M2 sounds good in isolation, with a suitably angry induction noise and a crackly exhaust in Sport Plus mode, but it can't compete with its ancestor. In the M2's defence, not much can. In a straight line, the modern car holds an edge. Regardless of revs, the M2's huge torque punch pushes it forward at a giddy rate. 
The CSL needs to be worked much harder – but when you do, the results are similar. The M2 sheds speed much more convincingly, though. Its brakes are phenomenal, and it's also super-stable.
One of the things that holds the CSL back is its gearbox. It uses BMW's second-generation SMG automated six-speed manual, so the clutch and shifts are controlled electronically. 
It was a controversial decision at the time, with many testers left pining for a traditional H-patterned manual, and while it's well behaved in traffic, full-bore upshifts are slow and clunky. Treat it like a proper manual and lift off between shifts, and it's smoother; it's a quirk that you grow to live with. The M2's eight-speed automatic isn't perfect either. Rivals offer quicker changes, but it doesn't take the shine off. 
If you browsed an M3 CSL brochure back in 2003, you'd have seen a price tag of £58,455, which is not a million miles away from the £66,090 for the M2 today. However, there's 20 years of inflation to take into account, and today the CSL's price works out to the equivalent of £99,750.
Figures
| | | |
| --- | --- | --- |
|   | BMW M2 | BMW M3 CSL |
| Price: | £66,090 | £58,455 (in 2003) |
| Engine: | 3.0-litre 6cyl twin-turbo | 3.2-litre 6cyl |
| Power/torque: | 454bhp/550Nm | 355bhp/370Nm |
| Kerbweight: | 1,725kg | 1,385kg |
| Transmission: | Eight-speed automatic, rear-wheel drive | Six-speed automated manual, rear-wheel drive |
| 0-62mph: | 4.1 seconds | 4.9 seconds |
| Top speed: | 155mph | 155mph |