Used BMW M2 review
A full used buyer's guide on the BMW M2 covering the M2 Mk1 (2016-date)
As you'd expect, the BMW M2 is a car that's huge fun from behind the wheel, stupendously quick and relatively low-key in its subtle appearance. Just as predictably, you need relatively deep pockets to be able to afford to buy and run one, but not necessarily as deep as you might think. Fuel consumption won't necessarily be heavy in day-to-day driving, either, but insurance and maintenance will be steep unless you can find a car that comes with BMW's Service Inclusive package. Unless you take your M2 on track days you're unlikely to find one of the original models lacking in any way. But if you do drive the car as intended, it's worth trying to stretch to a Competition edition which packs even more of a punch.
This year marks 40 years since the first BMW M-badged road car was unveiled (the mid-engined M1) and, since then, the brand's Motorsport division has gone on to create one brilliant product after another.
Some of the better M cars have been the smaller models, because it's not all about thumping power – compact dimensions and light weight increase agility, not that any modern M car is what you could call a featherweight. When we first drove the M2, it was clear that this was another brilliant driving machine from BMW's performance division but, when the original model was superseded by an uprated edition earlier this year, things got even better… 
Models covered
• BMW M2 Mk1 (2016-date) - High-performance coupé looks a steal second-hand. 
BMW M2 Mk1
History
The BMW M2 went on sale in April 2016, priced from £44,070. It had a turbocharged 3.0-litre six-cylinder engine delivering 365bhp, and the M2 came only as a two-door coupé. As standard there was a six-speed manual gearbox, but a seven-speed dual-clutch auto was available at extra cost.
In mid-May 2018 the M2 Competition replaced the regular M2. The new arrival featured a heavily revised engine that was now rated at 405bhp and, if the optional M Driver's Package was specified, the top speed rose to 170mph. The front end was stiffened, the exhaust system and seats were redesigned and the electronic stability software was recalibrated. 
BMW M2 reviews
BMW M2 in-depth reviewBMW M2 Coupe reviewBMW M2 Competition review
Which one should I buy?
You don't have to make too many decisions when specifying your M2, because they're all two-door coupés with a turbocharged 3.0-litre straight-six engine. All that separates one from another is the colour, transmission and number of extras fitted – and whether it's the original M2 or the Competition edition.
Both transmissions are superb, so your choice comes down to personal taste, rather than any faults on either side; the DCT auto has an array of modes to suit your mood.
As you'd expect, the M2 is well equipped. All cars come with 19-inch alloy wheels, leather trim, DAB radio, metallic paint, satellite navigation and dual-zone climate control. Xenon headlamps are standard, but high-beam assist and adaptive lighting tech were optional extras. 
Alternatives to the BMW M2
From a power and pricing point of view, the M2's key rivals are the 362bhp Audi RS 3 Sportback and Saloon, as well as the 355bhp Mercedes-AMG A 45. These models offer four-wheel-drive security, but this makes them less thrilling to drive.
Partnership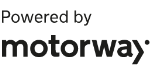 Need to sell your car?
Find your best offer from over 5,000+ dealers. It's that easy.
The Volkswagen Golf R is another 4WD hatchback (or estate) that's worth a closer look, even though its 2.0-litre engine packs 'just' 296bhp. If lots of power is your priority, you could also consider the 345bhp Porsche Cayman S and Audi's 395bhp TT RS; both provide hatchback usability, but they're still compact and (especially in the case of the Porsche) brilliant to drive.
What to look for 
Seating
Sports seats are fitted as standard. Electric adjustment, heating and lumbar controls are all separate extras. 
Range
The M2's petrol tank can hold 52 litres (or 11.45 gallons) of fuel, so a realistic range is likely to be around 270 miles on average. 
Numbers
The UK is the second-biggest M market in the world, but we only received an allocation of 1,900 M2s, so they're not overly common.
Gearbox
If you want the fastest acceleration, buy a DCT car; it's 0.2 seconds quicker from 0-62mph than the manual, taking 4.3 seconds.
Interior
The two-door coupé configuration of the M2 limits practicality, but there's room for four people inside, although rear headroom is definitely restricted. The dashboard is taken from the regular 1 and 2 Series models, so it's well made and simple to use. Boot space is okay, at 390 litres, but can't be expanded; the rear seatbacks are fixed in place and don't fold. 
Prices
Running costs
The M2 has condition-based servicing, allowing two years or 20,000 miles between checks. An oil change costs £242, an oil and micro filter change is £311, while fresh filters and spark plugs are £699.
Two service packs were available at launch to cover the first five years or 50,000 miles: Service Inclusive (£800) and Service Inclusive Plus (£2,870). The latter includes brake discs and pads, wiper blades and the clutch, on top of routine consumables. Both are transferable, but neither can be extended. The M2's engine is chain driven, so there's no cambelt to replace.
Recalls
The 2 Series has been recalled five times, but only one of these campaigns has affected the M2. This was issued in October 2016, and related to 60 examples of the 2, 3 and 4 Series made between January 2015 and September 2016. Some of these cars could suffer from the rear axle retaining bolts working loose. All such models have already been fixed, by fitting new bolts.
Driver Power owner satisfaction
In this year's Driver Power survey, the BMW 2 Series (including M2) ranked 50th in our top 75. The star attraction for most owners was the infotainment system, followed by engines and gearboxes. There was some criticism, though – reliability was given a thumbs down and so was the ride, which is unsurprising but, intriguingly, the handling got a poor score as well.