Top 10 best hybrid cars to buy 2023
As more and more cars get the hybrid treatment, these are the top 10 best hybrid cars to buy now…
Electrified cars are becoming an increasingly common sight on British roads as a result of political and environmental pressures. Hybrids of all types, including mild, full and plug-in, are becoming a popular choice for drivers because they offer a 'best of both worlds' approach to eco-friendly motoring. As this technology is rolled out across more and more models, the choice is broader than ever, with the best hybrid cars ranging from tiny superminis to big family SUVs.
It's not hard to see the appeal. Hybrid technology can improve the fuel efficiency of a variety of cars, meaning there are real financial savings to be made. Hybrids also make a lot of sense for lower-mileage or urban-based private buyers, as well as for fleet users looking to decrease company car tax bills. 
Plug-in hybrids (PHEVs) also offer a pure-electric driving range, with the majority capable of covering 30 miles or more without burning a drop of petrol. However, as the name suggests, plug-in hybrids need to be charged regularly to deliver the best range and fuel economy possible.
Mild-hybrid vehicles will appeal to those not wanting to worry about charging up as they incorporate a small electric motor that is used solely to assist the engine and not work independently from it. Mild-hybrids are usually the cheapest way into hybrid ownership but there's no pure-electric driving.
As hybrid technology advances, manufacturers are achieving an ever-improving balance between performance and efficiency, with hybrids of all types playing a key role in bridging the gap between internal-combustion and all-electric cars.
We list the top 10 hybrids currently on the market, counting down from number 10...
10. Lexus NX
Outgunning BMW in the premium SUV sector is no mean feat, but Lexus has done exactly that with the latest NX. The firm has always drawn in customers with its exceptional comfort, build quality and an impeccable dealer network, and the NX embodies these qualities in an X3-beating package. 
The NX 350h wraps the latest Toyota RAV4's powertrain tech in a more opulent, refined SUV, and while it's objectively the superior car, the more affordable Toyota is better value. Nevertheless, buyers will appreciate the NX's hushed road manners and suave interior, which features the slickest tech suite we've used in a Lexus. With the optional 14-inch touchscreen setup, you certainly won't be wanting for more pixels.
9. Toyota RAV4
What was once a plucky, rugged 4x4 has morphed into an advanced, frugal SUV in its latest generation. Given the rise of SUVs in recent times, it comes as no surprise that the Toyota RAV4 has become a desirable, hybrid-powered model that moves the game on from its  forebears. In fact, it's exclusively available in electrified form, with the 'self-charging' hybrid variant using a 2.5-litre petrol engine in tandem with an electric motor. 
The RAV4 is surprisingly crisp to drive for a tall, relatively heavy vehicle, but while the hybrid setup can return over 50mpg, it delivers its performance in a noisy fashion thanks to its CVT gearbox. Still, the RAV4 is a practical machine despite its onboard electrical gubbins, and fit and finish is robust. The dated infotainment system lets it down slightly, though.
8. Renault Clio
On the outside, the latest Renault Clio is very much an evolution of its predecessor, especially following its recent facelift. But big changes under the skin have brought it right to the sharp end of the supermini market. Unlike rivals such as the Skoda Fabia and Hyundai i20, the Clio features a full hybrid powertrain that combines a 1.6-litre petrol engine with an electric motor to generate 143bhp. 
Partnership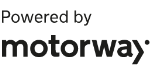 Need to sell your car?
Find your best offer from over 5,000+ dealers. It's that easy.
The hybrid achieves over 60mpg and sprints from 0-62mph in under ten seconds, plus the rest of the package is a marked improvement over the old car. The Clio is relatively engaging through twisting roads, and the well-judged suspension offers a decent blend of precision and comfort. Cabin quality is particularly strong too, and the five door-only bodystyle provides enough rear legroom for adults and a large 391-litre boot. 
7. Toyota Corolla
Much like its Yaris and RAV4 relatives that also appear on this list, the Corolla is yet another model that is now powered by Toyota's tried-and-tested 'self-charging' petrol-electric hybrid technology.
The British-built hatch is offered in 1.8 and 2.0-litre models, both of which automatically shuffle between their two power sources and use the car's petrol engine to charge the battery. A continuously variable transmission (CVT) takes the place of a traditional automatic gearbox, and this helps to make the most of the drivetrain's power.
Those craving a little more punch can pick the top 2.0-litre hybrid model. With 177bhp on tap, 0-62mph takes just 7.9 seconds; fuel economy and emissions take a slight hit, but this model still offers a great balance of performance and low running costs. The Corolla also has received a slight refresh, which included a new infotainment system and the addition of a 10.5-inch central touchscreen on all models. It's a massive improvement over the set-up the Corolla came with at launch, but people can still take advantage of the standard-fit Apple CarPlay or Android Auto if they prefer.
6. Kia Sportage
The fifth and sixth placed models in this list are almost interchangeable, so closely matched are the Kia Sportage and Hyundai Tucson. The Hyundai is a touch more affordable and slightly more cushioned over bumps, but for some, the Kia's radical design and even more advanced interior will be worth the extra outlay. 
The Sportage isn't particularly engaging thanks to its compliant suspension setup and light steering, but rear seat passengers will appreciate its impressive cabin space, while those in the front are greeted with a pair of impressive 12.3-inch infotainment displays. These provide access to the Kia's class-leading tech suite, which includes sat-nav, Apple CarPlay and Android Auto as standard.
5. Hyundai Tucson
Its bold styling won't be to all tastes, but there's no denying the Hyundai Tucson's deep-seated quality as a family SUV. In fact, it's so good that we've named it our Mid-size SUV of the Year three years on the trot now. The Tucson Hybrid utilises a 1.6-litre electrically-assisted powertrain with 230bhp, and its efficiency figures are respectable for what is a roomy, tech-packed machine. 
Like the Kia Sportage, which shares its underpinnings with the Hyundai, the Tucson drives with finesse without veering towards sportiness, and its relaxed gait makes it a pleasant companion for long trips. Inside, liberal use of fingerprint-prone gloss black trim detracts from what is otherwise a well built, attractive cabin, offering a generous level of standard kit.
4. Kia Niro
Available in hybrid, PHEV and pure-electric form, the Kia Niro's superb tech, cabin space and mature dynamics shine through whichever version you choose. The hybrid is based around a 1.6-litre four-cylinder petrol engine derived from the original Niro, but the second-generation model feels fresh in every other regard. 
Kia's compact SUV rides on the company's K3 platform, and while the hybrid isn't the most effortless performer, it offers strong efficiency and the Niro is mostly relaxing to drive. It's compliant on all but the roughest surfaces, and thanks to its boxy shape, there's plenty of room for passengers to lounge around. The Niro's snappy, feature-rich infotainment setup - derived from the EV6 - is among the best in class, too.
3. Dacia Jogger Hybrid
While Dacia is new to electrification, the brand's very first hybrid available in the UK is one of the best and most affordable you can buy. The Jogger's looks are driven by function over form, and the hybrid makes no compromises when it comes to interior or luggage space, meaning the hatchback-cum-estate-cum-MPV still provides seating for seven people and their stuff. 
The hybrid seven-seater features 1.6-litre and two electric motors under its bonnet, a 1.2kWh battery and multimode automatic gearbox. According to Dacia, the Jogger Hybrid can return up to 56.5mpg and run in pure-electric mode up to 80 per cent of the time when you're driving in town. You even get plenty of kit if you opt for the mid-range Expression trim, which only brings the price up to £23,000.
2. Toyota Yaris
The latest Toyota Yaris is one of the more sensible superminis on the market, and its blending of style, tech and hybrid power is hard to fault. Like the Corolla, it utilises Toyota's tried-and-tested 'self-charging' petrol-electric hybrid technology. The Yaris is probably more at home around town, but can hold its own on the motorway, too, making it a sensible all-rounder.
Not only is the Yaris stylish on the outside, but equipment is pretty generous too, with even the base model featuring 16-inch alloy wheels, automatic headlights and wipers, adaptive cruise control, air conditioning, a reversing camera and a multi-function leather-trimmed steering wheel as standard. The Yaris's infotainment system may not be as clear or intuitive as its rivals', Apple CarPlay and Android Auto phone connectivity are both standard.
1. Honda Civic
The Honda Civic is in its 11th generation. The latest iteration may be more discrete and unassuming compared to its garish predecessor, but the subtle styling hides a compelling, well-engineered feel beneath the skin. The Civic's 2.0-litre e:HEV powertrain serves up a punchy 181bhp, can return close to 60mpg without breaking a sweat, and its electrified automatic transmission doesn't suffer from the usual CVT foibles of years gone by. You also can add a sophisticated ride and sharp handling to the hybrid-only Honda's plus points.
Inside, the latest Civic combines high-quality materials and a much slicker infotainment system than its predecessor. The notchback bodystyle, spacious cabin and 401-litre boot also offers plenty of space for four people and their luggage, making it an ideal family car. In fact, we were so impressed by the Civic, we named it our Affordable Hybrid Car of the Year for 2023.
Best hybrid cars to buy
How to choose the best hybrid car to buy
Choosing a hybrid car of any kind rather than a conventionally powered alternative needn't be the big step that many might fear.
As with any new vehicle purchase it's sensible to assess your annual mileage, and to consider what you'll use your car for. If you're a lower-mileage driver, the running costs of a conventional petrol hybrid could make it a sound alternative to a petrol or diesel car, but if you plan to rack up motorway miles, a regular diesel or even a diesel hybrid may make more financial sense.
The choice is easier for company car users, however; the lower CO2 emissions of hybrids mean they qualify for much more palatable Benefit-in-Kind rates than most non-electrified models.
Plug-in hybrids tend to be more expensive than self-charging models but you could well recoup the extra if you regularly travel shorter distances purely on electric power, thanks to their bigger batteries. If your budget allows, a PHEV makes a lot of sense as a zero-emissions, zero-fuel commuter, all the while offering the option for covering longer distances with acceptable fuel economy once the engine has kicked in.
Current industry trends mean that SUV buyers are spoilt for choice, but those after other forms of hybrid transport have a little less to choose from. Our list covers most bases but you won't find many PHEV city cars or sports cars, for example.
As hybridisation spreads through more car makers' ranges, it's likely that choice will expand exponentially. But for now, if you're buying your next family car and want to take a step towards a lower carbon footprint, or just lower running costs, there's a lot to get excited about.
Now read our list of the best small hybrid cars to buy...