MG3 review
The MG3 is a simple supermini with an attractively low starting price
Find your MG MG3
Offers from our trusted partners on this car and its predecessors...
Or are you looking to sell your car?
Advertisement
MG's cut-price supermini is a decent offering when you consider its size, relatively spacious cabin and sub-£14,000 starting price. But the MG3 simply isn't as polished, practical or nice to drive as many of its rivals. In fact, the MG3 is rather behind the times in several respects and its outdated powertrain wipes out the car's price advantage due to poor fuel economy.
About the MG3
The MG3 has been on sale for a while. It first launched here in the UK back in 2013, with a mid-life refresh coming its way in 2018. There are plans to replace the MG3 at the beginning of 2024 although it's unlikely to feature any electrification. That being said, it'll almost certainly increase in price of today's budget-focused offering.
When it was launched, the MG3's low price tag meant it went up against smaller city cars like the Hyundai i10, Toyota Aygo, Citroen C1 and Peugeot 108. Many of those rivals have been taken off sale in the decade following the MG3's arrival, but that's to say it's without competition.
The Dacia Sandero and Citroen C3 are its most direct rivals now, as both five-door superminis start from under £14,000, just like the MG3. They're a lot newer than the MG however, and feature superior technology. 
If you're willing to spend a few grand more, the Hyundai i10 – our City Car of the Year for 2023 – as well as the Toyota Aygo X and Kia Picanto provide three more alternatives. All three are a doddle to drive around town, offer superior fuel economy compared to the MG3, and look much smarter, too.
More reviews
Car group tests
Road tests
Used car tests
While the 2018 update improved the interior of the MG3, the mechanical components remained unchanged. That means all cars get a 1.5 VTi Tech four-cylinder petrol engine, a five-speed manual gearbox and front-wheel drive. Unfortunately, the engine is a naturally aspirated unit that makes 105bhp at 6,000rpm and 137Nm of torque at 4,750rpm. This means you need to rev it to make progress, and this impacts fuel economy and emissions as a result – rivals that use smaller turbocharged units are far more economical thanks to the lower revs they use.
The MG3 has a simple model line-up with just two versions on offer named Excite and Exclusive Nav (mid-range Exclusive was removed from the range). Standard kit includes an eight-inch touchscreen, rear parking sensors, air conditioning and Apple CarPlay, but no Android Auto. Upgrading to Exclusive Nav trim costs around £1,700, and adds sports seats, cruise control, a reversing camera and a six-speaker sound system.
Engines, performance and drive
The MG3 isn't particularly comfy and uses an outdated petrol engine
MG says the MG3's suspension has been tuned specifically for UK roads and the chassis was developed by British engineers – all in the name of capturing some of the sports car characteristics for which the company used to be known.
However we didn't find the MG3 to be particularly comfy or all that great to drive. Much of that stems from the engine, which feels breathless and old, but more on that further down.
Partnership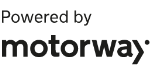 Need to sell your car?
Find your best offer from over 5,000+ dealers. It's that easy.
The MG3 is adequate to hustle around a bend, but it isn't helped by the particularly high seating position. Refinement isn't great, and neither is comfort; the ride feels lumpy compared to rivals, and is particularly poor when driving in town.
The dampers thump over big bumps, and the rigid edge to the suspension combined with a light kerbweight of 1,195kg also causes the car to hop uncomfortably over bumps, which makes it feel rather unsettled.
0-62mph acceleration and top speed
Worse than the bumpy ride is the dated and outclassed 105bhp 1.5-litre petrol engine. A lot of rival superminis now use low-capacity petrol turbos, which typically offer a good blend of power and economy, but MG has stuck with a rather old-fashioned naturally aspirated unit, which doesn't really score on either count. 
You have to push the engine very hard to get much out of it, and all the power is right at the top of the rev range, so you need to really work the gearbox and the rather spongy accelerator pedal to achieve any meaningful performance. The MG3 claims a 0-62mph sprint time of 10.4 seconds, which isn't bad for a cheap supermini, although the pace doesn't really match the agile handling – and the need to floor it all the time becomes a drag on the motorway. Top speed stands at 108mph.
MPG, CO2 and Running Costs
The MG3 is cheap to buy and insure, but it lags behind rivals in other areas, like efficiency
As the MG3 is only available with a single, old-fashioned petrol engine, it's no great surprise that fuel efficiency and CO2 emissions lag behind those of rivals. According to MG, the MG3 will return 43.3mpg at best and emits 147g/km of CO2. However, in mixed driving conditions when we tested the MG3, we only achieved 30mpg in the car.
Most competitors have far superior fuel economy, including the Dacia Sandero which has a combined fuel economy figure of up to 53.3mpg, and during our own testing returned 49.3mpg.
The MG3 doesn't have any technology to help improve its efficiency, either; there's no stop/start system, low-rolling-resistance tyres or brake energy recovery, for example. While these features don't necessarily come as standard on every other new supermini, it isn't hard to find rivals (albeit more expensive ones) with them – and significantly lower running costs as a result.   
Insurance groups
Premiums for the MG3 should be fairly cheap as all models sit in insurance group 7 – lower than even the most basic Dacia Sandero, but most of the Kia Picanto range manages to undercut the MG3 slightly.
You can get personalised car insurance quotes fast with our comparison tool powered by Quotezone...
Depreciation
Top-spec MG3s are expected to retain around 48 per cent of their value after three years and 36,000 miles, but the super-cheap entry-level car should hold onto about 50 per cent. That emphasises that the saving grace for this car is its low list price, which means that even if it does lose proportionately more value than rivals, there's less money to shed in the first place.
To get an accurate valuation on a specific model check out our valuation tool...
Interior, design and technology
The MG3 is a stylish choice, plus it has a decent amount of standard equipment for such a cheap car
First impressions count, and the neatly designed, five-door-only MG3 doesn't look like a budget car. The styling is attractive and it's well proportioned, though not as sharp as the latest Dacia Sandero. The MG3 doesn't look as smart as Skoda Fabia and Volkswagen Polo do these days, either.
Neat details include the high-mounted tail-lamps, LED daytime running lights and curved A-pillars. The long wheelbase and short overhangs also give the MG3 a sporty stance on the road. Plus, you can have fun picking from a wide range of personalisation options, including bold decals, colourful door mirror covers and lots of wheel choices – although adding extras will affect the overall price.
Inside, the car is equally stylish and a little more individual than most conventional supermini cabins. The seats are also supportive and comfortable – not quite enough to offset the hard, bumpy ride, but they do the job well. The addition of the eight-inch touchscreen and a leather steering wheel with audio controls also add a touch of upmarket appeal.
Sadly, cheap materials and inconsistent build quality undo this initial good impression. The plastics are hard and low rent, the switches are flimsy and the small buttons on the stereo and air-conditioning controls are fiddly. So while the appealing looks and youthful customisation options are a strong point for the MG, the poor cabin lets the side down.
Sat-nav, stereo and infotainment
The MG's infotainment system leaves a little to be desired. Some of the menu layouts and the way you move through the system seem a bit illogical, although once you get used to the quirks it's easy enough to get your head around.
All models come with Apple CarPlay, so you can access your music or favourite navigation apps through an iPhone, if you have one. The interface works well, but MG has stopped short of also adding the flexibility of Android Auto, which is a shame.
It's nice to have a reversing camera on top-spec model, but not necessary on a compact supermini that's easy to park anyway and the resolution is merely okay.
Practicality, comfort and boot space
The MG3 is only available as a five-door, and is one of the most spacious cars in its price range
If you want a spacious five-seat supermini and only have around £14,000 to spend, the MG3 is well worth looking at. The cabin has some handy storage spaces, including decent-sized door bins, a big glovebox and a lidded cubbyhole on top of the dashboard.
Size
At 4,018mm long, 1,729mm wide and 1,507mm tall, the MG3 is relatively compact, especially when you consider the amount of space inside. It's smaller in every respect than its chief rival, the Dacia Sandero, but then that car is large for a supermini. 
The MG is slightly smaller than the Vauxhall Corsa, but of course the Corsa is much more expensive to buy. It's also a lot larger inside than similarly priced models from the smaller city car segment, while the top-of-the-range version comes with useful parking sensors.
Leg room, head room & passenger space
The MG offers generous rear legroom, while access to the back seats is boosted by the five-door-only layout. Many supermini rivals are available in three or five-door bodystyles, with the latter usually carrying a price premium. MG also includes electric rear windows as standard with all models.
Boot
The MG3's 285-litre boot space is decent for its class, but it's way down on the Dacia Sandero's huge 328-litre boot and the 300-litre boot in the Citroen C3. The MG3 can carry slightly more luggage than the Kia Picanto or Hyundai i10 though. 
Fold the rear seats flat (they split in a 60:40 configuration), and the luggage capacity increases to 1,262 litres, which is streets ahead of the Corsa, and 154 litres more than the Dacia Sandero will carry too – worth remembering if you plan to use the extra space. The downside is that you lose 29 litres if you go for the space saver spare wheel option in the MG.
Reliability and Safety
MG brand has not been well-received by owners recently
Despite MG's rapidly growing success in the UK market, the Chinese-owned brand finished last in our most recent best car manufacturer rankings based on the results of the 2023 Driver Power owner satisfaction survey. 
The MG3 didn't make it onto our latest best cars to own list, although back in 2015 when it first appeared in the Driver Power survey, the MG3 managed to finish an impressive 10th overall. But by 2020, it had dropped to 74th.  
The MG3 is also behind the pack when it comes to safety. A Euro NCAP crash test rating of three stars is a concern; especially as it was tested in 2014, when the test wasn't as tough as it is today, and many rivals achieve five stars nowadays.
The fact that six airbags, stability control, hill hold assist and tyre pressure monitoring come as standard does little to offset worries about the MG3's crash safety failings, and it seems that there's more to the apparently poor build quality and cheap-feeling materials inside the car than meets the eye. For example, the MG3 scored 20 fewer points in the adult crash protection test than the Skoda Citigo, which is a much smaller car.
Warranty
MG is trying to attract buyers with a seven-year/80,000-mile warranty, which is nearly a match for Kia's coverage for new cars, although the Korean car maker has a 100,000-mile limit. Either way, the MG3 has a far longer warranty period than cars like the Hyundai i10 with five-year/unlimited-mileage cover, or most European models, which come with a simple three-year warranty. MG also only offers 12 months' breakdown cover.
Servicing
MG offers service plans that allow customers to spread the cost of their servicing by paying a monthly direct debit. If you wish, you can also pay for a service plan upfront in full.
For an alternative review of the MG3, visit our sister site carbuyer.co.uk...