MG3 vs Skoda Fabia
Can the new MG3 compete in the supermini class? We test it against one of our favourite choices, the Skoda Fabia
Superminis have become proper Jacks of all trades these days. Thanks to their swelling size (relatively speaking), they're now more practical than ever.
Most also feature efficient, downsized turbocharged petrol engines and the kind of advanced infotainment systems that wouldn't have looked out of place in an executive saloon just a few years ago.
• Best superminis on sale right now
One of the latest models to arrive in the supermini market is the MG3, the small car that marked yet another step in the rebirth of the famous British brand when it was launched in showrooms back in 2014. The refreshed version we're testing here promises even more, with improved infotainment, smarter styling and extra technology – and all without compromising the affordability for which the car has become known. It has price very much on its side.
However, if those are the metrics by which we have to judge a car in this class, then the MG will need to beat the supermini that's been scoring sales in this sub-sector of the market for several years: the Skoda Fabia.
This bargain-priced, compact five-door hatchback is a known quantity, and although some of the technology inside is older than in the newer 3, the Fabia has already proven itself to be more than capable of victory in an Auto Express twin test. So let's see how these two compare in a head-to-head battle. 
MG3
| | |
| --- | --- |
| Model: | MG3 1.5 VTi-TECH Exclusive |
| Price:  | £12,795 |
| Engine:  | 1.5-litre 4cyl petrol, 105bhp  |
| 0-60mph:  | 11.3 seconds |
| Test economy:  | 30.0mpg/6.6mpl  |
| CO2:  | 140g/km   |
| Annual road tax:  | £140 |
Revised styling and new tech mean the MG3 is back with a fresh attempt at success in the supermini class. We're testing the facelifted car in impressively affordable £12,795 top-spec Exclusive trim to see if it's a winning formula.
Design & engineering
Despite its long history here, MG is not a massive brand in the UK when it comes to sales volumes. However, the company is currently growing at a fairly rapid rate.
More reviews
Car group tests
In-depth reviews
Road tests
Used car tests
It has shifted more than 10,000 examples of its first MG3 supermini over four years, but with an expanding line-up, the brand is aiming to sell that many cars in 2019 alone – and this revised MG3 is going to help it get there, the company hopes.
Tweaked styling and improved infotainment account for the majority of the changes, while the MG retains its value-for-money appeal, with this range-topping Exclusive weighing in at £12,795.
However, there are few changes to the MG3's mechanical set-up; it uses the same chassis and engine as before. The big news is inside, because the interior has had a fairly thorough overhaul.
The plastics are still solid, which compromises quality, but the design is sufficiently fresh that it mixes it with rivals in this sector, which is praise enough. Also worth mentioning is the car's new infotainment system, because you get a fair level of functionality for the price.
Although its eight-inch touchscreen still isn't the most responsive and the tile-style menu layout could be a little more logical, once you've worked everything out, it's fairly simple to operate.
Apple CarPlay is fitted as standard, along with a reversing camera, parking sensors, Bluetooth, cruise control, air-conditioning and all-round electric windows; that's a decent list of features, and ensures the MG is better specified than the Skoda as standard, despite costing £2,365 less. However, there's much more to this than meets the eye, as we'll see.
Driving
The spec is where the positives for the MG end, though, because it's poor dynamically. Much of that stems from the engine, which feels breathless and old.
Partnership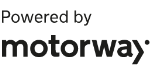 Need to sell your car?
Find your best offer from over 5,000+ dealers. It's that easy.
Although the MG has more power than the Skoda, at 105bhp, its torque figure of 137Nm is much lower, and what pulling power it has is developed much higher up the rev range – peaking at 4,750rpm – so the engine has to be worked hard to make progress.
This showed in our performance tests, because the heavier MG was a second slower from 0-60mph, taking 11.3 seconds. The baggier, looser five-speed box doesn't help, either, while the low torque means the 3 lacks the turbo Fabia's flexibility. In fifth gear the MG took 14.7 seconds to go from 50 to 70mph, while the Skoda needed just 11.8 seconds.
The power delivery is also inconsistent, with great holes and steps in the power curve, so it's not nice to rev out. But you have to do that, and things get noisy at higher rpm. Refinement isn't great, and neither is comfort; the ride is lumpy next to the Skoda's.
The dampers thump over big bumps, and when the chassis is loaded up, these imperfections upset the car's composure because the body control breaks down and the damping is corrupted.
The MG is not too comfy or all that great to drive, then, while its limited practicality means it's also not as versatile as the Fabia. The steering is fairly weighty for a supermini, but doesn't feel as direct as we'd like. Despite that, there's just enough agility at moderate speeds. It's just that as soon as you push a bit harder, the whole package starts to fall apart.
Practicality
Boot space is acceptable, at 285 litres with the rear seats in place, but the Fabia offers 45 litres more – and nearly as much as some family hatchbacks. Given that the Skoda isn't the most modern car in the class, this only serves to highlight how the MG is just lacking a little of the usability you can find in the best superminis.
Like the Fabia, the MG3 is five-door only, which boosts practicality. Room in the rear is acceptable and access is good enough, but it's not any better than in the Skoda. The MG's window line also means it feels a little more claustrophobic in the rear, and it doesn't boast the Skoda's more thoughtful storage. 
Ownership
MG provides a standard seven-year/80,000-mile warranty, which shows the brand's confidence in its car's reliability. However, the firm recorded a poor result in our most recent owner satisfaction survey, finishing near the bottom of the makers' chart in 27th out of 30 and well behind fifth-placed Skoda.
Safety is similarly questionable because the refreshed MG3 still only scores four Euro NCAP stars from its 2014 rating. Autonomous braking doesn't feature as standard and isn't available as an option, while the rest of the safety tech is limited.
Running costs
The MG only returned 30.0mpg in our tests because its old-school non-turbo engine needs working hard. In contrast, the Fabia managed 46.2mpg.
As a result, you'll have to spend £2,278 a year over an average 12,000 miles to fuel the British model. That's £798 more than for the Skoda, which works out at a cost of £1,480.
However, the Fabia will lose more cash, because our experts predict it will retain 40.6 per cent, which equates to a residual value of £6,152 and depreciation of £9,008. The MG is expected to hold onto 40.1 per cent or £5,124 in cash terms, which means a loss of £7,671 over the same three-year/36,000-mile period. 
Testers' notes: "MG has a downsized turbocharged engine at its disposal – the 1.0-litre unit from the GS – and that it's not taken the opportunity to fit it here seems like an oversight. This 1.5 is old tech and feels it." 
Skoda Fabia
| | |
| --- | --- |
| Model: | Skoda Fabia 1.0 TSI 95 SE |
| Price:  | £15,160 |
| Engine:  | 1.0-litre 3cyl petrol, 94bhp  |
| 0-60mph:  | 10.3 seconds |
| Test economy:  | 46.2mpg/10.1mpl  |
| CO2:  | 106g/km |
| Annual road tax:  | £140 |
The Fabia excels when it comes to affordability and practicality in a supermini. And although new models have been released since it was launched, this is the car the MG3 has to beat to show it has improved. So how does it fare?
Design & engineering
Skoda's third-generation supermini went on sale around the same time as the MG3, yet the Fabia was facelifted sooner and had more tech added to keep it competitive. Most attention went on the engines, with a new 1.0-litre three-cylinder turbo unit added to boost efficiency.
It's the 94bhp model in £15,160 SE trim that we're testing, which is pricier than the MG but doesn't get quite as much kit. As we'll see, though, that's not the full story because the Skoda claws back points in other vital areas. Superminis have to cover so much ground that this versatility is important.
Whereas most VW Group superminis sit on the versatile MQB platform, the Fabia is underpinned by the older PQ26 architecture. However, its newer engine means 160Nm of torque – 23Nm more than the MG. Importantly, it's delivered lower in the rev range, from just 1,800rpm, and the Skoda is 154kg lighter.
Both models have MacPherson struts at the front and a torsion beam at the rear, which is standard for small, affordable cars like these. There are some similarities inside, too, when it comes to quality; both feature hard plastics but a not impractical design. And although there's a similar level of space, the Skoda's cabin highlights the Fabia's relative age. Its infotainment seems to trail behind the MG's because the 6.5-inch screen appears small.
SE trim also doesn't get as much kit as the MG's Exclusive, yet it's quite a bit more expensive. CarPlay and Android Auto are standard, as are parking sensors, DAB, Bluetooth, air-con and a speed limiter.
It doesn't sparkle in any one area, but the Fabia still makes a convincing case for itself because it's better to drive and cheaper to run.
Driving
The extra torque from the engine meant the Skoda was much more flexible in our tests that replicate accelerating on to a motorway. For example, the Fabia went from 30 to 50mph in third in 5.3 seconds, whereas the MG took 6.4 seconds. As with the 3, the Skoda has a five-speed gearbox, but its change is nicer, with a tighter action to the shift.
The Skoda's ride is also better. Although it isn't the most comfortable supermini, the Fabia still has a slight edge over the MG. Over bumpier surfaces its damping feels a bit unsophisticated because the chassis bobbles about, but there's a more absorbent quality to the way the Fabia tracks over roads that upset the MG. Of course, you still get crashes and thunks, but these are less common than in the MG.
On top of that, the steering is lighter and more precise, while the Fabia's general agility and the breakdown of body control – and therefore its composure – feel more linear than in the MG.
What that means in real terms is that you can travel faster in more situations and in more comfort. Plus its turbo unit is much more refined than the MG's naturally aspirated engine. It gives away 500cc and one cylinder, yet it's more flexible and more efficient, showing the benefits of forced induction.
Practicality
A 330-litre boot means the Skoda easily has the measure of the MG3 with its seats up, but if you fold them down, the tables are turned. The Skoda offers 1,150 litres, while the MG boasts a 1,262-litre load bay. However, neither car's back seats fold down fully flat and most owners are likely to use these superminis in five-seat form, when the Fabia is more practical.
Inside, there's less difference between the cars in legroom, although the Skoda's higher roofline means that it caters better for taller passengers.
Skoda is known for its 'Simply Clever' features and although the Fabia lacks the more useful touches of the brand's larger and later models, the rubbish bin, mobile phone holder on the seat and an ice scraper in the fuel filler door will all come in handy. 
Ownership
Skoda is a typically strong performer in our Driver Power owner satisfaction survey, and in our most recent makers' chart the brand ranked fifth, while its dealers took eighth place. MG's garages didn't rank.
Like the 3, the Fabia was originally tested by Euro NCAP back in 2014, when it scored four stars. However, it's been upgraded over its life, gaining extra tech, with Skoda's Front Assist autonomous braking system standard across the range. You can add blind spot detection for £395, too. 
Running costs
The lack of efficiency shown in the MG's mediocre test fuel economy is reinforced by its high CO2 output. Both models still attract the same road tax rate of £140 per year, but although only a small percentage of buyers will run a supermini as a company car, the MG will still be the poorer choice.
Despite its low price, which obviously has a big bearing at this level of the market, the high CO2 emissions of 140g/km next to the Fabia's much more efficient 106g/km put the MG seven Benefit-in-Kind tax brackets higher than the Skoda.
This means the significantly cheaper British model is actually more expensive to run as a company car for business users paying tax at the lower rate. It'll cost £802 per year compared with £750 for the Fabia. This isn't a huge margin, but combined with fuel economy and insurance it doesn't help the MG's case. 
Testers' notes: "Skoda has just released its Scala model, which is larger than the Fabia, and its prices start from £16,595. If you can find a little bit more cash, this newer MQB-based car will be a much better bet."
Verdict
First place: Skoda Fabia
The Fabia is feeling its age, but it still has the measure of the MG here, thanks to its strong practicality in a more comfortable and refined package. That latter point is largely down to its nicer engine, which makes the Skoda better to drive and far cheaper to run, offsetting its higher price (which is less of an issue when buying on PCP anyway). The infotainment and quality still aren't the best, though.
Second place: MG3
While the better infotainment is welcome, MG hasn't done enough to elevate its supermini to the summit of this ultra-competitive class. It's cheap, but isn't very comfortable or that nice to drive, mainly due to the flat engine that you have to flog to find the performance, which in turn ruins the refinement. Finally, it wipes out its price advantage with poor economy.
Other options in this category...
SEAT Ibiza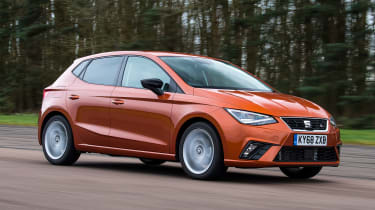 Model: SEAT Ibiza 1.0 TSI 95 SEPrice: £15,970Engine: 1.0-litre 3cyl, 94bhp
Even an entry-level Ibiza SE has plenty of kit, with CarPlay and Android Auto standard. But the 355-litre boot and roomy cabin mean it's the most versatile supermini on sale, plus it's good to drive, comfortable and refined. It's also very well priced.
Ford Fiesta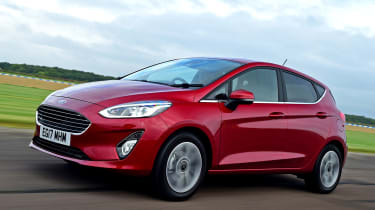 Model: Ford Fiesta 1.0 EcoBoost 100 ZetecPrice: £16,720Engine: 1.0-litre 3cyl, 99bhp 
While both these rivals are pricier, we've seen how PCP deals can help here, and the Fiesta is the class leader. It handles brilliantly, and its infotainment is even better than the MG3's. It's also refined, punchy but frugal and more practical.
Figures
| | | |
| --- | --- | --- |
|   | Skoda Fabia 1.0 TSI 95 SE | MG3 1.5 VTi-TECH Exclusive |
| On the road price/total as tested | £15,160/£16,690 | £12,795/£12,795 |
| Residual value (after 3yrs/36,000) | £6,152/40.6% | £5,124/40.1% |
| Depreciation | £9,008 | £7,671 |
| Annual tax liability std/higher rate | £750/£1,500 | £802/£1,605 |
| Annual fuel cost (12k/20k miles) | £1,480/£2,466 | £2,278/£3,797 |
| Insurance group/quote/VED | 9/£363/£140 | 8/£383/£140 |
| Servicing costs | £342 (2yrs) | TBC |
|   |   |   |
| Length/wheelbase | 3,997/2,470mm | 4,055/2,520mm |
| Height/width | 1,467/1,732mm | 1,504/1,729mm |
| Engine | 3cyl in-line/999cc | 4cyl in-line/1,498cc |
| Peak power/revs  | 94/5,000 bhp/rpm | 105/6,000 bhp/rpm |
| Peak torque/revs  | 160/1,800 Nm/rpm | 137/4,750 Nm/rpm |
| Transmission | 5-spd manual/fwd | 5-spd manual/fwd |
| Fuel tank capacity/spare wheel | 45 litres/£110 | 48 litres/repair kit |
| Boot capacity (seats up/down) | 330/1,150 litres | 285/1,262 litres |
| Kerbweight/payload/towing weight | 1,046/530/1,000kg | 1,200/485/200kg |
| Turning circle | 9.8 metres | 10.4 metres |
| Basic warranty (miles)/recovery | 3yrs (60,000)/1yr | 7yrs (80,000)/1yr |
| Driver Power manufacturer/dealer pos | 5th/8th* | 27th/N/A* |
| NCAP: Adult/child/ped./assist/stars | 81/81/69/69/5 (2014) | 69/71/59/38/3 (2014) |
|   |   |   |
| 0-60/30-70mph | 10.3/11.1 secs | 11.3/12.0 secs |
| 30-50mph in 3rd/4th | 5.3/8.6 secs | 6.4/9.2 secs |
| 50-70mph in 5th | 11.8 secs | 14.7 secs |
| Top speed/rpm at 70mph  | 114mph/2,800rpm | 108mph/3,200rpm |
| Braking 70-0/60-0/30-0mph  | 51.1/38.7/9.0m | 48.8/35.9/9.3m |
| Noise outside/idle/30/70mph | 51/65/65/73dB | 71/43/70/77dB |
| Auto Express econ (mpg/mpl)/range | 46.2/10.1/457 miles | 30.0/6.6/317 miles |
| WLTP combined  | 47.1-51.4mpg | 42.3mpg |
| WLTP combined  | 10.4-11.3mpl | 9.3mpl |
| Actual/claimed CO2/tax bracket | 141/106g/km/25% | 218/140g/km/32% |
|   |   |   |
| Airbags/Isofix/park sensors/camera | Six/yes/yes/£265 | Six/yes/yes/yes |
| Auto box/lane keep/blind spot/AEB | No/no/£395/yes | No/no/no/no |
| Clim/cruise ctrl/leather/heated seats | £305/£185/n/£250^ | Air-con/yes/no/no |
| Met paint/LEDs/keyless/pwr tailgate | £595/£960/£325/no | £545/no/no/no |
| Nav/digital dash/DAB/connected apps | £770/no/DAB/1yr | No/no/yes/no |
| Wireless charge/CarPlay/Android Auto | No/yes/yes | No/yes/no |