What is a CVT gearbox?
If you're looking for cars with an automatic gearbox, you may have seen the term CVT. Here's what it means…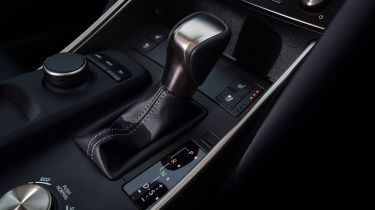 The meaning of the abbreviation CVT is Continuously Variable Transmission, and it is a type of single-speed automatic gearbox. The CVT gearbox has been used in various different cars, but you'll usually find it fitted to a small car. Its compact size and simplicity of construction means it's more cost-effective to use in a small car than a conventional automatic gearbox. Makers that currently use CVT in their cars include Toyota, Nissan and Honda, while Audi's Multitronic auto is a variation of the CVT gearbox.
In many ways a CVT gearbox is similar to a regular auto. For starters, there is no clutch pedal in a CVT-equipped car, so you can drive it on an automatic-only UK driving licence. You'll also find that if a car is offered with a CVT gearbox, it will be more expensive than the same model with a manual gearbox, just like a regular auto. If you compared them back-to-back, the manual model would have better claimed fuel economy, too. But again, that's the same as you'll find with a regular auto 'box.
The CVT gearbox, and variations thereof, has been around since the dawn of the motorcar, but it was the introduction of the Variomatic gearbox by Dutch car maker DAF in the 1950s that saw CVT become more commonplace in cars. DAF's Variomatic set the template for CVT boxes, and all versions on offer today operate along similar lines.
How does a CVT gearbox work?
A CVT gearbox has a relatively simple arrangement of two cone-shaped pulleys with a V-shaped drive belt connecting them. One pulley is attached to the engine, while the other is joined to the wheels. When you press the accelerator, the engine revs and the cone moves according to the amount of power asked for. The other cone adjusts accordingly so that the drive belt maintains the same tension, and this is what determines how the car accelerates.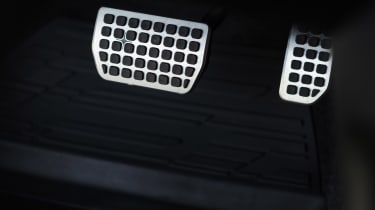 As the two cones move independently, that means there are no set gear ratios as you would find in a conventional auto or manual, so a CVT is, in effect, a single-speed unit with infinite gear ratios available. That also explains why CVT-equipped cars have a familiar high-revving character, because engine revs aren't related to wheel speed.
Early CVT-equipped cars, such as those built by Dutch firm DAF, had a familiar whining noise as engine revs soared, but road speed built slowly. Today the latest CVT-equipped cars have plenty of sound proofing to ensure refinement is improved. Another quirk of the DAF system was that the cars it was fitted to didn't have a reverse gear, instead the CVT box simply worked in reverse, so in theory these cars had a top speed that was achievable going both backwards and forwards.
Technology has progressed so that today the CVT gearbox is a better option than it used to be, both in terms of driving enjoyment and efficiency. Nissan has developed a CVT gearbox called Xtronic which features 'steps' in its power delivery to make it feel more like a conventional gearbox by 'shifting' through the gears. Elsewhere, Toyota's Hybrid Synergy Drive (HSD), which is used in hybrid models such as the Prius and Lexus IS 300h, uses a form of CVT gearbox as part of the hybrid system. This has a split power delivery so that the car's engine is either driving the wheels or sending power to the battery.
CVT reliability
A CVT gearbox doesn't have many moving parts, so it's relatively reliable. It's also mainly used in low-power applications, so cars running a CVT are usually fairly unstressed. As long as the right fluids are used to lubricate the gearbox, and you stick to a regular maintenance schedule, then a CVT box should be no less reliable than a conventional auto or manual. The only real issue you might have is that the drive belt between the two pulleys can wear out. This can lead to slip, which will be obvious as the engine revs, but the car will fail to accelerate as quickly as normal.