Lexus IS review
The Lexus IS is a compact executive saloon aimed at the BMW 3 Series. It takes a different approach with its hybrid powertrain
Find your Lexus IS
Offers from our trusted partners on this car and its predecessors...
Or are you looking to sell your car?
Advertisement
Lexus is an executive car maker that forges its own path, and the IS saloon is all the evidence you need of its unique selling points. Like the rest of the range, there are no diesel versions on offer, and instead you get hybrid drive to help you cut your running costs. The styling forges its own path, too, with plenty of angular lines and sharp detailing, and the cabin has a high-class finish.
The first Lexus IS arrived in 1999, although it was sold in Japan as the Toyota Altezza from 1998. The IS 200 saloon came exclusively with a 2.0-litre straight-six, while the IS 300 estate came with a 3.0-litre engine. The Mk2 IS arrived in 2005, and this time around it came with sharper styling and a diesel was also offered for a brief period, although the estate was dropped and an IS C convertible was added. This model also spawned the first high-performance Lexus, the IS F, which featured a 5.0-litre V8 and eight-speed auto box to rival models like the BMW M3 and Mercedes-AMG C63.
But it was all change again in 2013 when the IS Mk3 arrived. With parent firm Toyota expanding its hybrid aspirations across the range, the IS 300h saw a hybrid system debut in the compact saloon for the first time, and the diesel was banished to the history books. The Mk3 is the current IS model on sale, and the range was updated in 2016 with slightly fresher looks and new kit. The IS is only sold as a four-door saloon - if you want something different, your only alternative is the Lexus RC coupe.
The range used to comprise two models, the hybrid IS 300h and the IS 200t four-cylinder turbo petrol. The 200t has since been discontinued, however, leaving the 2.5-litre petrol-electric IS 300h as the sole model in the range.
Both cars have auto gearboxes, the hybrid featuring a CVT-style box, while the turbo has an eight-speed auto.
There are five trim levels on offer: Executive Edition, Sport, Advance, F Sport and Premier. The Executive Edition is pitched towards company car users, as it's well equipped but has low emissions to boost its Benefit In Kind tax rating. At the top of the range, the Premier model is fully loaded with extras, with electric everything and a host of hi-tech kit. F Sport models are the sporty variants, with sharper looks and lowered suspension to boost their appeal.
The only natural rival for the Lexus IS used to be the Infiniti Q50, as this was the only other compact executive saloon that comes with hybrid drive.
However, the IS now faces an increasing number of hybrid rivals such as the BMW 3 Series 330e and the Mercedes C-Class C 350 e though. Both these carsh are plug-in models, allowing them to offer greater flexibility and economy than the IS, together with lower company car tax rates.
While the BMW and Mercedes PHEVs are more expensive than the IS they, unlike the Lexus, qualify for Category 2 of the Government's plug-in car grant. The £2,500 discount this effectively provides means you should be able to bag a 330e or C 350 e for the same price as a mid-spec IS.
Partnership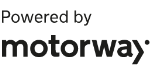 Need to sell your car?
Find your best offer from over 5,000+ dealers. It's that easy.
The Lexus IS is a desirable, stylish and well-built alternative to more mainstream compact executive saloons. Rather than copying the competition, Lexus has forged its own path with the IS, and that's what makes it appealing to many buyers.
It's brimming with kit, and the interior is crafted from sumptuous materials that wouldn't look out of place in a more expensive executive car. The exclusive use of hybrid drive over diesel means it's an attractive proposition for company car buyers, and means the IS is a quiet and refined place to spend time. However, it's not the most exciting car to drive.
This car scored 3.8 on our sister site DrivingElectric
Engines, performance and drive
The Lexus falls short of its German rivals for handling and the CVT means driving the IS isn't as fun as it could be
The  IS uses an updated version of its predecessor's chassis, which is now more rigid and uses slightly firmer suspension (the F Sport model is firmer still) with revised geometry. The result is excellent stability in the corners, plenty of grip and very little body roll. Well-weighted steering and strong brakes inspire confidence, too - the problem though is the lackluster engine line-up.
The IS 300h is smooth and refined, but attempt to extract any performance and the whining CVT gearbox, lazy throttle response and sluggish acceleration (despite an output of 220bhp) spoil the fun. The IS 200t is more responsive, but never feels particularly sporty. In an attempt to up the fun, there are wheel mounted paddles for both models – but you're better off leaving the IS to its own devices. A BMW 3 Series is more entertaining on a twisty back road, as is a Jaguar XE.
Engines
Lexus IS buyers used to get a choice of two engines: the efficient IS 300h hybrid capable of 67mpg, and a turbocharged petrol called the IS 200t. The IS 200t has now gone the way of the discontinued V6-engined IS 250, however, meaning it's a hybrid or nothing.
That's not too much of a disaster though, as we have previously recommended the IS 300h hybrid as the best model in the range. It's not the smoothest ride, and the CVT gearbox can prove frustrating if you're in a hurry, but on the whole, it's a capable, efficient and quiet executive car.
The 300h has the ability to run on electric power alone around town to help save precious petrol, though you'll struggle to get more than a couple of miles out of the batteries before it defaults to the combustion engine. 
The IS 200t petrol on the other hand, struck us as a compromised choice. It was the fastest model on offer, but the slow automatic gearbox couldn't compete with slicker shifting rivals, while combined fuel economy can't compare to its hybrid sibling.
MPG, CO2 and Running Costs
No diesel option, but the efficient hybrid will please cost-conscious company car drivers
If you're looking for a cost-effective company car, the Lexus IS is a fine bet. The petrol-electric drivetrain in the IS 300h means it doesn't suffer the same three per cent tax penalty as its diesel rivals, while lower CO2 emissions ensure your annual bills will be kept low. 
Another variety of IS that is no longer offered is the entry-level IS 300h SE, which benefited from rock-bottom 97g/km CO2 emissions and 67.3mpg economy. The IS lineup now starts with the Executive Edition though, which emits 104g/km of CO2 and returns 61.4mpg. That may not be a huge increase, but the extra CO2 is enough to bump the IS 300h up a company car tax band.
If hybrid isn't your cup of tea, you'll have to look on the used market, as the IS 200t turbocharged petrol is no longer offered. Either way, its 39.2mpg economy and 167g/km CO2 emissions meant it was something of a niche choice - not least when a BMW 320i will do 48.7mpg, and a 148bhp 1.4-litre turbo-petrol Audi A4 emits just 126g/km of CO2. The Lexus's list price is a little on the high side compared to the alternatives, but it gets you a load of kit as standard.
The IS will cost you between £115 and £135 in CO2-based first-year road tax depending on which trim you chose, as bigger alloy wheels lead to slightly higher CO2 emissions. This bill is typically bundled into on-the-road prices.
After that first year, the IS' hybrid status means you'll get a £10 discount on your annual tax bill, which will stand at £130. Note if you choose a top-spec IS costing over £40,000 (or manage to add enough options to a lowlier model to raise its price up to or past this point), you'll pay an extra £310 a year from years two to six of the car's life.
Insurance groups
Insurance groups for the Lexus IS start at around 31, with a mid-spec IS 300h Luxury sits in group 33. For comparison, a basic BMW 3 Series starts around group 28, rising to 43 for a 335d xDrive Luxury.
Depreciation
The Lexus fares pretty well in terms of depreciation, with even top-spec models retaining between 45 and 48 per cent of their value after three years. 
The BMW 3 Series is – if anything – a little worse. Values for BMW's big seller range from 39 per cent for the thirstier petrols, to almost 50 per cent for the most efficient, entry-level diesels. Most fall in the 42 to 45 per cent bracket, though.
Interior, design and technology
The Lexus IS is beautifully built, with some of the most comfortable seats in the business. It's let down by a dated infotainment system, though.
The Lexus IS goes its own way in the compact executive saloon class, with angular styling that takes some of its inspiration from the LFA supercar. It has similar dimensions to its rivals, but overall it seems longer and narrower, and the dynamic detailing really sets it apart.
It's a striking design, there's no doubt about that, and a 2017 facelift has brought it right up to date with the rest of the Lexus range. It's not as striking as the Alfa Romeo Giulia, but it's still one of the most distinctive cars in this class.
Inside, the Lexus is similar to other models in the range. That means you get a stepped dashboard with a central display screen that's set well back, decent-quality plastics and a smattering of satin silver trim. Cars fitted with sat-nav add a joystick that's used to guide the cursor around the screen. It may sound like a good idea in principle, but in reality it's terribly hard to navigate – and the infotainment graphics are showing their age.
Sat-nav, stereo and infotainment
All versions bar the entry-level Executive Edition model include sat-nav as standard – so in our eyes it's worth upgrading to Sport for an additional £1,000.
That said, all cars come with 'Lexus media display' and a six-speaker stereo. Cruise control, keyless entry and dual zone climate control are all included, too. A superb Mark Levinson stereo is available as an optional extra across the range. 
The problem for us is the system used to control the car's functions. Pairing your phone is easy enough, but setting the sat-nav is a nightmare. It's unreasonably difficult to navigate using the mouse-like cursor – and while this is likely to become easier with practice, it's just not as intuitive as the BMW or Audi equivalent.
Practicality, comfort and boot space
Opt for the popular IS 300h hybrid and you'll sacrifice 30 litres of bootspace due to the bulky batteries under the floor
There's lots of space up front in the Lexus IS, though it does get a bit tighter in the back. The seats are plush and supremely comfortable over long journeys – but if you've got a bad back it might be worth avoiding the firmer F Sport models. 
Lexus' new parking navigation service means finding a car park is no longer a hassle, either – it also displays price information so you can easily avoid extortionate prices if you're driving in a busy city.
Size
The Lexus IS is similar in size to cars like the BMW 3 Series, Audi A4 and Mercedes C-Class – though its sharp lines make it look a bit more compact. Inside you'll find less headroom due to the sloping roofline, and unfortunately there's no practical estate model. If you want a Lexus with more boot space, you'll need to look at the NX SUV.
Leg room, head room & passenger space
The current Lexus IS is a big improvement over the previous-gen car. It's bigger inside thanks to thinner front seats – resulting in more rear legroom - though it's still not enough for tall passengers. It's a shame Lexus couldn't make the transmission tunnel a bit smaller, though, as it makes things a bit tricky for those in the middle seat. There's more space up front, and plenty of room for you to scatter bits and bobs around the cabin. 
Boot 
Back when it was on sale, the standard IS 200t's boot was on a par with all its main rivals – matching the BMW 3 Series, Mercedes C-Class and Audi A4's 480-litre load area. However, the fuel-efficient IS 300h hybrid, now the only powertrain option, sacrifices 30 of those litres to make room for the bulky batteries. It's not a deal breaker, but it does dent the IS's otherwise decent practicality somewhat.
All models come with split-fold rear seats, allowing for easy transportation of longer items. There's no versatile estate model unfortunately, handing yet another advantage to German rivals.
Reliability and Safety
The Lexus IS topped the 2015 Auto Express Driver Power owner satisfaction survey
The Lexus IS is one of the best cars on sale, according our Driver Power survey respondents.. It topped our owner satisfaction survey in 2015, and still managed 11th place in 2018, despite having been on sale since 2013. Owners praise the IS for its running costs, drivetrain, interior comfort and exterior styling. Only its infotainment score let it down slightly; having experienced the IS's frustrating user interface, that's a criticism we understand.
The IS uses a variation of the hybrid system from the Toyota Prius, and it's covered by its own eight-year warranty.
Like its rivals, the IS has a five-star Euro NCAP crash-test rating. It comes with eight airbags, adaptive cruise control, lane keep assistance, traffic sign recognition and auto-dip headlights as standard.
Warranty
Unlike parent company Toyota, which offers a five-year warranty, Lexus only covers its cars for three years or 60,000 miles. However, the IS 300h's hybrid components and batteries are covered for five years or 60,000 miles. In addition to the standard warranty, owners get a 12-year anti-corrosion warranty and three-year paintwork warranty.
Rivals offer similar cover, with both the BMW 3 Series and Audi A4 getting a three-year warranty.
Servicing
Lexus owners shouldn't have to spend much time at their dealer, not least because it was voted as one of the most reliable cars in the 2015 Driver Power survey, and was still doing well in our 2018 poll.
Servicing is required once a year or every 15,000 miles – whichever comes first. Necessary work alternates between intermediate and full services, costing £265 and £495 respectively. At 40,000, 60,000 and 100,000 miles the IS needs a bit more attention, with 'Full 40', 'Full 60' and 'Full 100' checks.
This car scored 3.8 on our sister site DrivingElectric