Infiniti Q50 review
The Infiniti Q50 saloon is a luxurious BMW 3 Series rival with swoopy styling and a hi-tech interior
Find your Infiniti Q50
Offers from our trusted partners on this car and its predecessors...
Or are you looking to sell your car?
Advertisement
Infiniti is Nissan's luxury brand, and the Infiniti Q50 is a compact executive saloon designed to rival popular European rear-drive models like the Mercedes C-Class, Jaguar XE and Lexus IS. It's a replacement for the old G37 – a car that barely sold in the UK because of its high price and thirsty engines. But the Q50 is a lot more UK-friendly, featuring a four-cylinder diesel and petrol engine borrowed from Mercedes, and a 359bhp Hybrid model with rear- or all-wheel-drive. A twin-turbo 3.0 V6 petrol with almost 400bhp on tap is available too.
The Q50 has to compete in a segment packed with excellent cars – rivals also include the BMW 3 Series and the Audi A4 - but its swoopy styling, hi-tech approach and refined, comfortable drive should ensure the Q50 finds a certain amount of niche success.
Within the Infiniti line-up, the Q50 sits between the smaller Q30 hatchback, and the larger Q70 luxury saloon. At home in Japan, the Q50 is marketed as the Skyline, and while it doesn't have much in common with Nissan's giant-slaying GT-R, Infiniti has dabbled with a high performance version of the Q50 by slotting the GT-R's 560bhp V6 under its bonnet. The result was the exciting Q50 Eau Rouge concept, which we drove in 2014, but plans to sell that model were shelved in 2015.
The Infiniti Q50 is a left-field choice in a compact executive saloon sector filled with established and highly competent rivals. In some areas the Q50 competes effectively – it has a stylish design, is well built and highly specified – but it can't muster the dynamic driving thrills that most of its European rivals enjoy. It's not quite as accommodating as its dimensions suggest either. That said, if you're looking for a comfortable motorway cruiser with plenty of toys and if you want to stand out from the crowd, the Q50 might just tick the right boxes.
Engines, performance and drive
The diesel is a little raucous, the petrol smoother. Handling is decent, but steering lets the Q50 down
The Infiniti Q50's handling is reasonably good, with little body roll and a generous amount of grip. The big problem is the steering, which offers next-to-no feedback, making it difficult to put your trust in it. The Direct Adaptive Steering – an £800 option on Premium models and standard on Hybrids and Sport Q50s – has even less feedback. You can also change the amount of resistance and the quickness of the steering, but making it any faster than the standard mode can make the car feel really twitchy.
Engines
The biggest-seller in the UK is the 2.2d model, slightly confusingly powered by a 2.1-litre diesel engine borrowed from the Mercedes C-Class. With the auto gearbox it can accelerate from 0-62mph in 8.5 seconds but feels punchier than that because of its impressive torque. It's not the most refined engine when fitted to a Mercedes and that's the case with the Q50, too. It's loud and raucous but does deliver strong performance.
A 2.0-litre turbocharged petrol model is also part of the Q50 line-up – that too lifted from the Mercedes engine range. It resolves the refinement issues associated with the diesel and knocks off the 0-62mph sprint in 7.2 seconds. 
Partnership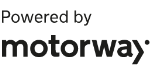 Need to sell your car?
Find your best offer from over 5,000+ dealers. It's that easy.
The Hybrid model is far quicker and far smoother than its stablemates thanks to a 302bhp 3.5-litre V6 supplemented by a 68bhp electric motor, but it does cost around £10,000 more. 
The 3.0-litre V6 version has 399bhp and the engine itself is great, revving sweetly and delivering huge performance.
MPG, CO2 and Running Costs
Diesel efficiency is competitive for company drivers, but private owners should look to the petrol
The new 2.2d model can boast CO2 emissions as low as 114g/km but that's only if you go for the entry-level model with a manual gearbox. Spec some bigger alloys and fit the seven-speed auto, and that goes up to 128g/km. That equates to fuel economy of 57.7mpg but the most efficient can return more than 60mpg.
Those figures are competitive and should help in the company car market. The Hybrid, meanwhile, returns 45mpg and emits 144g/km of CO2 at its cleanest. Considering the 0-62mph time of 5.1 seconds, that's actually pretty good – and without the 3% diesel BIK surcharge for company car buyers there is a solid case for buying a Hybrid as a company car.
The new petrol engine is the least efficient of the lot, returning just over 43mpg with CO2 emissions at 151g/km. It is however, a lot cheaper to buy than the hybrid, with prices starting from just over £31,000.
Insurance groups
Insurance group ratings start at 29 for the entry-level diesel SE models, while the 2.0T petrols start at group 34. The hybrids with their greater performance are costliest to insure, with group ratings starting at 40.
Depreciation
Compared to the performance you might hope for from some of its German rivals, the resale values of the Infiniti Q50 don't look great. Best performers are the lower-end diesel models which used car valuation experts CAP reckon will hold on to as much as 38 per cent of their new cost after three years/30,000 miles. The hybrids have a predicted residual of 35 to 36 per cent, while the 2.0-litre petrols are set to return 31 to 34 per cent under CAP's figures.
Interior, design and technology
Bold design inside and out gives the Q50 a classy and individual feel
The Q50's bold grille and sweeping lights might not be to everybody's taste but it definitely has enough character to help it stand out in a crowd. Indeed, next to cars like the BMW 3 Series and Audi A4 it's a genuinely striking design, and one that will be made all the more eye-catching by its relative rarity here in the UK.
A stylish set of 17-inch alloy wheels come as standard but these can be upgraded to 18 or 19 inches for a price.
It's a shame that there are some old cheap-looking Nissan buttons dotted about the place – it lowers the feeling of quality a little, when compared to the generally impeccable quality of the German contenders. 
The twin-screen layout is looking very dated now, though, and both screens are frustrating to use.
Sat-nav, stereo and infotainment
As well as showing you the way home via the in-car nav, the dual touchscreen system in the Infiniti Q50 allows you to set the climate control, search the internet and access a range of the car's comfort and convenience settings. The premium audio option from BOSE brings 14 speakers – including a trio of 10-inch subwoofers – in a set-up Infiniti says is precision-engineered for the car.
Practicality, comfort and boot space
There are plenty of luxury features, but the interior is cramped for a relatively big car
A high standard specification is one of the Infiniti Q50's selling points, meaning you can get a car with a level of luxury that would mean dipping into expensive option lists from BMW or Mercedes.
Size
The Infiniti Q50 measures 4,790mm long, 1,820mm wide and 1,445mm high. That compares with 4,686mm x 1,810mm x 1,442mm for the Mercedes C-Class and 4,672mm x 1,850mm x 1,416mm for the Jaguar XE.
Leg room, head room & passenger space
The Q50 is the longest car in its class and it also has the longest wheelbase. That should mean impressive interior space but it's quite cramped in the cabin, especially for those in the rear. Although adults can fit OK in the rear, head and knee room is not good enough for a car of this size. Rivals from BMW and Audi are more spacious.
Boot
The boot has 500 litres of space, though that goes down to 400 litres in the Hybrid, but has a bit of a lip to lift bags over. Not all models come with a boot release on the lid itself so you can end up getting out and walking round to the back before realizing the button to open it is next to the steering wheel. Make sure you specify this feature to avoid the annoyance.
Reliability and Safety
The Q50 has a five-star thumbs-up from Euro NCAP, but reliability remains an unknown quantity
Infiniti is a bit of an unknown quantity in respect of reliability but you can at least take solace in the fact that the two main engine options have proved themselves in many Mercedes models before being used here.
Infiniti is a Nissan-owned brand too, so we can expect at least the same level of engineering and development expertise has been applied to the Q50 – although according to our 2016 Driver Power Survey results that's no guarantee of an exceptional performance. Infiniti will have to sell a few more Q50s here in the UK before the model makes it into our Driver Power customer satisfaction survey of its own accord.
Still, there's an impressive array of gadgets that improve safety, including a camera system to detect potential front and rear collisions with automatic emergency braking, as well as an optional system that can steer you back in to your lane if you begin to drift.
Euro NCAP's independent crash test awarded the Q50 a full five-star rating too, with an impressive 86 per cent score for adult occupant safety, and 85 per cent for child protection. The car also received an 81 per cent score for its safety equipment and systems.
Warranty
The Infiniti Q50 comes with a class-competitive but fairly unexceptional three-year/60,000 mile warranty.
Servicing
Service intervals are 15,500 miles – or variable depending on your driving style - for the Q50. If you do need to visit a dealer for scheduled (or unscheduled) maintenance, Infiniti will collect and deliver your car too. That's because there aren't very many Infiniti dealers around.