Lexus NX review
The Lexus NX has distinctive styling and a classy, well built cabin, although the driving experience could be better
Lexus introduced the all-new NX in 2014. It sits below the larger RX in the company's range, and goes up against premium SUVs such as the BMW X3, Audi Q5, Volvo XC60 and Range Rover Evoque.
Featuring bold styling, an upmarket interior and the option of a hi-tech hybrid drivetrain, the NX certainly stands out from the crowd. The quality on show is impressive, with plush materials and soft-touch surfaces throughout.
However, unlike its rivals in this market, the NX is only available with a petrol/electric hybrid drivetrain – there is no diesel option whatsoever, while the conventional petrol NX 200t is no longer available to order. This is the case elsewhere in the Lexus range, and it has its advantages and disadvantages.
On paper, the hybrid NX has very low emissions, plus it's whisper quiet around town and can even run on battery power alone for a couple of miles. However, if you cover higher mileages, a diesel engine would deliver better real-world economy.
Nevertheless, the entry-level front-wheel-drive models emit 116g/km of CO2 and claim 56.5mpg. Even the four-wheel-drive versions promise CO2 emissions of only 121g/km. This means low Benefit in Kind tax ratings for business users, which make the NX a very attractive company car choice.
Under its eye-catching exterior, the NX hybrid uses the same combination of a 2.5-litre four-cylinder petrol engine and an electric motor as the Lexus IS 300h saloon. Entry-level SE versions of the NX are front-wheel drive only, while all other models are four-wheel drive.
Lexus used to offer a 2.0-litre turbocharged petrol NX, which was exclusively available in F Sport trim. It's faster than the hybrid, but it's not what you'd call a sports SUV and running costs are higher. The hybrids come with a CVT automatic transmission, while the 2.0-litre petrol gets a conventional six-speed automatic gearbox.
Equipment is very generous, even on the basic SE models. All cars feature a DAB radio, rain-sensing wipers and LED daytime running lights as standard. Luxury, F Sport and Premier trim levels make up the rest of the range, and add even more equipment.
A 2017 facelift brought about subtle, rather than dramatic changes to the NX, with tweaked suspension, extra safety kit and an updated infotainment system. Facelifted cars also feature a reworked grille and headlights.
The Lexus NX is a radical-looking SUV that's only available as a petrol/electric hybrid. Its appeal lies in the space-age styling and the image of the Lexus brand, but the NX is also impeccably refined on the move, plus you get a lot of standard equipment for your money, which puts more expensive rivals to shame.
However, there's no diesel engine, and although the hybrid versions have very low CO2 emissions for a car of this size (the most efficient model claims 116g/km, as well as 56.5mpg fuel consumption), they're more appropriate for lower-mileage drivers, as motorway use will see economy take a hit. That said, such low CO2 will help this SUV appeal to company car drivers, as it cuts their annual Benefit in Kind tax liability.
Engines, performance and drive
Low-speed town driving shows the Lexus NX in its best light; it falls short at higher speeds
As with the styling, the NX's driving experience is an acquired taste. The hybrid version in particular comes into its own at low speeds because it's whisper quiet. That isn't entirely the drivetrain's doing, as the cabin is very well insulated, so there's little in the way of wind and road noise at higher speeds.
In the NX 300h, the combination of the hybrid system and the CVT automatic gearbox provides a relaxing yet intensely frustrating ride. For instance, while the Lexus will glide around town in near-silent electric mode if you drive steadily, the battery's range of around a mile looks poor compared to more modern plug-in hybrid models.
The transmission really lets this car down. If you need to accelerate in a hurry, the CVT auto is quite slow to react and makes the engine rev high, which is really noisy. The same thing happens when accelerating up a long motorway incline, meaning you hear a drone from the engine, which counteracts the quiet nature of the rest of the car.
The conventional - and now discontinued - NX 200t 2.0-litre petrol model has a six-speed automatic gearbox, which is an improvement on the hybrid's CVT. However, it still isn't as smooth or responsive as the eight-speed gearbox in the BMW X3, for example. That means the petrol version doesn't feel as fast as the 0-62mph time of 7.1 seconds suggests.
The rest of the NX driving experience is something of a mixed bag. While the ride is comfortable on the motorway, the suspension feels firm around town and the light controls deliver very little feedback. The NX also lacks the composure and grip of rivals such as the BMW X3 and Range Rover Evoque.
With the exception of the entry-level NX 300h SE model, all versions have four-wheel drive. Despite this, off-road ability is limited. Unlike rival systems, the NX's four-wheel drive can't be engaged permanently and there are no driving aids like hill descent control to help tackle tricky surfaces. Most 4x4 competitors offer a range of clever technology to help here.
Engines
The NX 300h hybrid model's forte is low-speed town driving, and if you're gentle with the accelerator, it can crawl through most stop-start traffic in eerie silence. It never feels particularly responsive, though, as the NX's rate of acceleration doesn't match the noise the engine makes as the CVT holds it at high revs.
On top of this, the Lexus' ability to travel only one mile at up to 30mph on electric power looks a little old hat compared to more modern plug-in hybrid models.
The petrol-only NX 200t offers a more conventional driving experience. Its combination of 235bhp 2.0-litre turbocharged petrol engine and regular six-speed automatic gearbox delivers strong acceleration and more relaxed cruising, particularly when overtaking or tackling steep motorway inclines. If you want an NX 200t you'll have to hunt through the second-hand market or ask a Lexus dealer source one through approved-used stock - the company stopped selling the NX 200t in order to concentrate on the more popular hybrid model.
MPG, CO2 and Running Costs
Real-world fuel economy is an issue, but the Lexus NX 300h hybrid has very low CO2 emissions
Unlike rival manufacturers, Lexus doesn't offer the NX with a diesel engine. Yet on paper, the hybrid models promise impressive fuel economy from an SUV of this size, with up to 56.5mpg from the front-wheel-drive NX 300h and 55.4mpg from the four-wheel-drive models.
However, in the real world the Lexus struggles to match these ambitious claims, and the combination of the CVT gearbox and a thirsty 2.5-litre petrol engine means you're unlikely to achieve more than 40mpg. Only if the hybrid NX is driven in urban areas at relatively low speeds – to make use of the battery – can owners expect to deliver good results and better diesel rivals.
On the plus side, low CO2 emissions of 116g/km for the two-wheel-drive model and 121g/km for the four-wheel-drive versions make the NX an extremely cost effective company car choice.
Even private buyers stand to do well, as they'll pay only £30 a year in road tax to run the 116g/km model. Four-wheel-drive versions of the NX will cost £110 annually in VED, but that's still good going for an SUV of this size.
The faster turbocharged petrol model promises 43.5mpg, although in the real world you'll do well to achieve 30mpg.
Insurance groups
For the NX 300h hybrids, insurance ranges from group 29 for the entry-level S model to group 33 for the top-spec Premier. The petrol-only NX 200t sits in insurance group 38. The Lexus is about on par with the Volvo XC60 in this respect. It's cheaper to insure than the BMW X3, which runs from group 30 to group 43, although annual premiums are likely to be lower for the Audi Q5, which spans groups 22 to 32.
Depreciation
Models from prestige brands generally hold on to their value well; large, luxury 4x4s sometimes less so – and that means the NX's resistance to depreciation is mixed. Its big problem here is its main rivals in the class: demand for the BMW X3 and Audi Q5 is much stronger, and these models tend to retain much more of their price as a result.
Interior, design and technology
You'll either love or loathe the Lexus NX's distinctive looks, but there's no arguing with the generous equipment on offer
The Lexus isn't likely styled to suit all tastes, but there's no denying that its daring design attracts attention – it's very different to the majority of more sedate models in the class. It has a bold mix of sharp creases, curves and chunky SUV styling cues.
All versions get alloy wheels and LED dipped beam headlamps, while SE models add roof rails and Luxury and flagship Premier versions are set apart by smarter silver trim inserts. Yet although the NX looks striking from some angles, its busy lines can also be a little jarring, so it's very much a matter of personal taste.
Inside, the car is a little more conventional, as the angular theme is limited to the raised climate control panel. In typically Lexus fashion, the materials are of a good quality and everything feels well built. There are some nice touches including a portable vanity mirror on the back of the lid for the middle storage bin, plus a new touchpad control for the infotainment screen.
The NX's 2017 facelift ushered in some subtle stylisitic changes, including new headlights, a revised front grille and some new alloy wheel designs. Given the NX looks more striking than the vast majority of SUVs in the class, Lexus' subtle approach to its update is understandable, though.
Sat-nav, stereo and infotainment
One of the NX's strong suits is its generous standard equipment. Even entry-level S models include features such as dual-zone climate control, a DAB radio and a USB music connection, as well as Bluetooth and parking aids – and the list of kit only gets longer as you move further up the range. Even so, only top-spec Premium versions come with sat-nav as standard; it remains an option for models lower down the range.
Go for an F Sport-spec NX or above, and you get a neat wireless smartphone charger housed in the lidded armrest between the driver and front seat passenger.
The new touchpad controlling the infotainment screen looks good and is easier to use than versions on older Lexus models. However, it still isn't quite as accurate or intuitive as the Audi MMI, BMW iDrive or Mercedes COMAND cabin control systems. The 2017 facelift saw the NX's infotainment screen grow from seven to 10.3 inches, though this did little to ease progress through its maze of menus and confusing graphics.
Practicality, comfort and boot space
The NX's boot isn't the biggest in its class, but there's a lot of space in the cabin
As you'd expect from a mid-sized SUV, the Lexus NX features jacked-up suspension and offers a high seating position, so drivers get a good view of the road ahead. There's also plenty of adjustment in the driver's seat and steering wheel.
Elsewhere in the cabin, you'll find lots of useful storage, including some large door bins, a cooled glovebox and a lidded cubby between the front seats. As Lexus includes a button-operated electric handbrake as standard, it has also freed up space on the centre console for a pair of large cup-holders.
Size
The NX is 4,630mm long, 1,845mm wide and 1,645mm tall. That makes it almost exactly as long as the Audi Q5, albeit a little slimmer and lower, yet smaller than the BMW X3 in every respect.
Leg room, head room & passenger space
It's a strict five-seater, but thanks to the sloping roofline, occupants in the back of the NX don't get as much headroom as in an Audi Q5 or BMW X3. There's a decent amount of legroom, though, plus because the floor is almost completely flat, passengers sitting in the middle of the rear bench will be as comfortable as those in the outer two seats.
Boot
Boot capacity stands at a rather cramped 475 litres, although that can be extended to 1,520 litres by lowering the split-folding rear seat. This is often par for the course with hybrids, as the batteries eat into the boot space – and it leaves the Lexus NX trailing key rivals like the Audi Q5, BMW X3 and Volvo XC60 for practicality. The only exception is the Range Rover Evoque, which serves up 420 litres of luggage room with its rear seats in place.
The NX stands out with a usefully wide boot opening and a totally flat load area, while F Sport models and above feature a powered tailgate. However, the towing capacity is lower than you'd expect in this class, at 1,500kg across the range. That's because the Lexus is only offered with petrol or hybrid power; most rival SUVs with torquey diesel engines will have towing limits of 2,000kg and beyond.
Reliability and Safety
The NX was a star of the Auto Express Driver Power 2015 satisfaction survey, and Lexus topped the table again
If the Auto Express Driver Power 2018 satisfaction survey is anything to go by, you can't do better than a Lexus for reliability – nor can you trump the brand when it comes to customer service.
Lexus was named the number one manufacturer in Driver Power 2018, and it's never been far from the top in our annual polls, which proves buyers and owners are about as happy with its models as they possibly can be. The NX was rated the sixth best car in our 2018 Driver Power poll, with standout scores across almost all areas. Owners did feel the NX was let down by its running costs and infotainmant system, though.
The NX's safety credentials impressive, as it scored a full five stars when it was crash tested by Euro NCAP, thanks in part to the inclusion of eight airbags, stability control and LED headlamps as standard. However, you'll have to upgrade to the Premier model if you want a head-up display and blind spot monitoring.
Warranty
Lexus supplies the NX with an industry standard three-year, 60,000-mile warranty. Direct rivals don't have longer guarantees in terms of age, although Audi and BMW do provide unlimited mileage cover with the Q5 and X3 respectively. Lexus' parent company, Toyota, also offers a five-year, unlimited mileage warranty with its cars, so it's a shame this doesn't apply to the luxury brand.
Servicing
Lexus is transparent with its servicing costs – they're all publically available. Perhaps not surprisingly for a premium brand, prices are slightly higher than average, but it's good to know what you're getting in advance, and the NX still works out as one of the cheaper models in its class to maintain.
A basic service – which Lexus calls 'Intermediate' – costs around £250, with a 'Full' service around £450. The company also publishes prices for longer-term services: a 'Full +60' package – which it recommends at 60,000 miles – will set you back under £700, and a 'Full +100' for 100,000-mile cars costs around £600.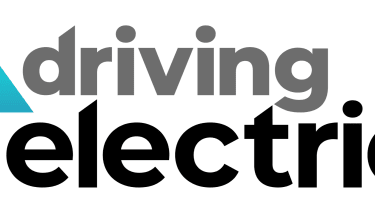 Which Is Best
Cheapest
Name

300h 2.5 5dr CVT FWD [17 inch Alloy/8" Nav]

Gearbox type

Auto

Price

£0
Most Economical
Name

300h 2.5 5dr CVT [Premium Pack/Leather]

Gearbox type

Auto

Price

£38,869
Fastest
Name

300h 2.5 5dr CVT FWD [17 inch Alloy/8" Nav]

Gearbox type

Auto

Price

£0