Volvo XC60 vs Lexus NX
Should you go for mild-hybrid diesel tech with the Volvo XC60, or full-hybrid petrol power with the Lexus NX?
While the car world is rapidly moving towards electrification, there are so many technologies emerging that it can be difficult to know what to plump for if you're in the market for a new model, such as a mid-size premium SUV like these.
The newest is Volvo's XC60, which has just received an update with this new B4 (D) mild-hybrid diesel engine. We'll explain this technology in detail, but if you're looking for an SUV that features some form of electrification – and many motorists increasingly are – then your alternative here is the Lexus NX 300h.
It's a conventional hybrid, comprising a petrol engine and an electric motor to help reduce CO2 emissions and running costs, while boosting efficiency.
Lexus has been working away with hybrid technology for the past 15 years, so it has plenty of experience, whereas Volvo is a relative upstart with electrified technologies, yet has bold claims for its future. But which is best in the present?
Head-to-head
| | | |
| --- | --- | --- |
| Model: | Volvo XC60 B4 (D) AWD R-Design  | Lexus NX 300h F Sport |
| Price:  | £43,035 | £42,500 |
| Engine:  | 2.0-litre 4cyl diesel mild-hybrid | 2.5-litre 4cyl petrol/electric motor |
| Power:  | 194bhp | 195bhp |
| Transmission:  | Eight-speed automatic, four-wheel drive   | CVT automatic, four-wheel drive  |
| 0-60mph: | 8.2 seconds | 8.7 seconds |
| Top speed: | 127mph | 112mph |
| Test economy:  | 41.2mpg | 34.5mpg |
| CO2/tax:  | 142g/km/£465 | 137g/km/£455 |
| Options:  | Premium metallic paint (£975), park assist camera (£375), Intellisafe surround (£500), Winter pack (£525), Harman Kardon stereo (£850), Faimly pack (£250) | Special metallic paint (£920), panoramic roof (£500) |
Volvo XC60
For: Ride, performance and efficiency improvement, strong practicality.Against: Interior tech now starting to look a little dated, engine is not the most refined.
The big news here is Volvo's mild-hybrid system. We've seen it before on the larger seven-seat XC90 SUV, and now it's time for the mid-size XC60 to receive an efficiency boost.
The 2.0-litre diesel engine is still present, but it's augmented slightly by a 48V electric system and a starter/generator that imperceptibly aids the engine under acceleration. It also means that in Eco mode the car can coast when travelling above 40mph to boost efficiency further.
The starter/generator recoups energy when the SUV is slowing down using a brake-by-wire system to feed a small battery. This energy is captured and redeployed to assist under acceleration.
You don't feel the affects of the mild-hybrid system's boost, though. It's extremely similar to the old D4 version, which means performance is adequate but that the diesel is a little nasal when driven harder. The Lexus also suffers under harder acceleration as well, however.
There are no obvious signs of the regenerative braking system operating when you're slowing down, unlike in the Lexus, where the brake pedal is much less consistent under the foot.
Yet the Volvo is no driver's car. The steering's very light, so given the ride height and a suspension set-up that's on the soft side, if you turn in just a little too quickly it can cause some body roll. But that movement is contained better than in the Lexus.
The Volvo's suspension is mostly fluid. Its 19-inch wheels look relatively small and there's plenty of tyre sidewall, so with the smooth damping, this squidge in the tyres means the XC60 is composed and relatively absorbent over bad road surfaces. The NX feels like it has a heavier touch to the way it rides bumps, and less control.
With as much as a 40Nm boost from the mild- hybrid system, performance is improved over the old D4. The XC60 B4 sprinted from 0-60mph in 8.2 seconds, which was half a second quicker than the NX and 0.8 seconds faster than its AWD predecessor without any electrification. Despite this, it was also more efficient on test. It seems like the powertrain updates have definitely brought improvements.
Partnership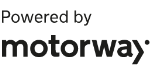 Need to sell your car?
Find your best offer from over 5,000+ dealers. It's that easy.
The gearbox is still smooth but holds on to ratios  a little too long, which is where that diesel drone becomes an issue again, but otherwise it's a solid mid-size upmarket SUV. Interior quality is good and matches the Lexus's, with lots of leather and nice plastics. R-Design trim has sports seats, those wheels and sportier looks. It also features a digital dash, tablet-style infotainment with nav, cruise and climate control, heated seats and lots of safety kit. 
Testers' notes
• Infotainment: Nine-inch portrait-orientated touchscreen is much better than the Lexus's system. It's still not the best around, though, because it can be unresponsive to inputs.
• Digital instruments: Having digital dials as standard is a bonus, but is offset by the fact you'll have to pay extra for Apple CarPlay and Android Auto.
• Cabin: Use of leather and decent plastics means the Volvo's interior is a match for the Lexus's in terms of quality.
Lexus NX
For: Refinement at lower speeds, build quality, stronger hybrid assistance for lower running costs.Against: Infotainment is poor, not as good to drive as Volvo, CVT transmission is still not the greatest. 
Lexus has history with hybrids. The brand ditched diesel a while ago to pursue petrol/electric powertrains, and while some of its current products are very good indeed – the LC coupé being one of them – the NX is more of a mixed bag.
That's because the car was released back in 2014 when battery tech wasn't quite as sophisticated as it is now. As such, the NX 300h uses a non-turbo 2.5-litre petrol engine and an electric motor that's fed by a nickel-metal hydride battery pack mounted under the boot floor for a total of 195bhp.
Unlike the Volvo, the Lexus can run on electric power alone, but the range is really very limited. Both the XC60 and NX 300h use their electric motors more for assisting performance and boosting efficiency, unlike a plug-in hybrid car.
The Lexus has enough performance, though. It accelerated from 0-60mph in 8.7 seconds, which was just 0.5 seconds slower than the XC60. The two different power sources are managed by a CVT continuously variable automatic transmission, so there are no gears to switch between.
This means that, if you want a hard burst of acceleration, the CVT sends the revs high for maximum power. The powertrain is a bit coarse if you drive like this, but it's counterintuitive and at odds with the hybrid ethos to do so in all but extreme circumstances when you need maximum performance or stronger bursts of acceleration. Keep things more sedate and the NX is much more refined, with enough acceleration on call.
The ride is fine, although bigger bumps aren't dealt with quite as deftly as in the Volvo, but the NX mostly covers bad roads with a decent level of comfort. It's not as dynamic as its Swedish rival, though. The steering is heavier and there's a lot more roll in bends; we wouldn't say either car is full of feedback, and nor do they need to be, but you get a greater sense of the Volvo being more settled and composed in corners more of the time.
Quality is great, but the interior design isn't as functional. There are unusual ways to control some of the features, mostly the infotainment, which we'll come to soon. The materials used also don't look as premium as in the XC60, even though they pretty much are, and the NX is built well, too.
F Sport trim matches R-Design on price (it's £535 cheaper) and kit. It features the Premium Pack as standard, which includes a 10-inch infotainment system and leather seats. Also fitted are heated sports seats, wireless charging, cruise control, Lexus's Safety System +, 18-inch alloys, LED lights with adaptive high beams, and a reversing camera.
Testers' notes
• Infotainment: F Sport trim features a larger touchscreen than the basic trim. It's still tricky to use and the graphics aren't as crisp as the Volvo's. Apple CarPlay and Android Auto aren't available, either.
• Transmission: CVT automatic gearbox sends revs soaring if you put your foot down too hard. It's better to drive the NX smoothly.
• Interior: The quality of the materials used in the cabin is up to Lexus's usual high standards. The amount of standard equipment is good as well.
Verdict 
First place: Volvo XC60
The subtle mild-hybrid improvements have made the XC60 an even more appealing premium family machine. It's slightly faster and a little more efficient  than before without really affecting practicality. We just wish the interior tech had come in for a mild update, too.
Second place: Lexus NX
The NX has become more relevant in today's climate, but the tech isn't strong enough to make it the top hybrid choice. Quality is good, the hybrid system benefits performance, refinement and economy, while practicality is okay. But the on-board tech and infotainment are severely lacking.