Europe could get Chinese cars
Bosses of Volkswagen and JLR predict models for the Chinese market will soon be sold in Europe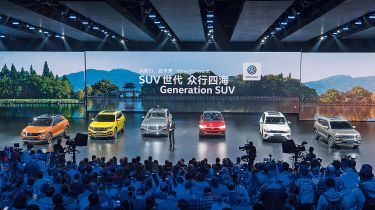 Cars produced for the Chinese market could eventually be sold in Europe, according to senior figures from two of the continent's largest makers.
China has been the world's largest new car market for a number of years; in 2017 around 28.8 million vehicles were sold in the country, and one in four new cars built globally last year was made there.
• Chinese electric cars: the £47bn quest for supremacy
Many of those cars, made by brands we know in Europe, are unique models for China. But that could change.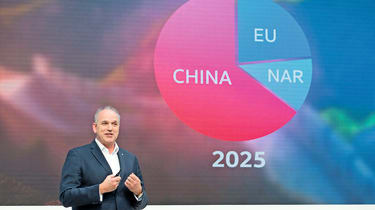 Speaking exclusively to Auto Express, Volkswagen's sales and marketing boss Jürgen Stackmann said: "You will see cars from us in the next two years that will only be sold in China, but people elsewhere will also want them. The market size allows us to come up with larger sub-segmentation compared to regions like Europe, and we are looking at bringing cars from China into Europe."
Jaguar Land Rover technical director Dr Wolfgang Zeibart told Auto Express: "There's a very high chance China will be able to export its cars outside of the country – there is no reason why not.
"The market is growing too fast for it to happen now, but in the future I can see it. Production costs are lower and so are the components, and the quality is very good."
Lynk & Co – owned by Chinese conglomerate Geely, along with Volvo and Lotus – will be the first brand to make a go of it in Europe. Vehicles will begin to arrive in the UK in 2020.
But rather than being imported from the firm's new £1.4billion factory in Zhangjakou, China, models bound for Europe will be produced at Volvo's plant in Ghent, Belgium. A Geely spokesman told Auto Express: "Zhejiang Geely Holding Group subsidiary factories are all built to Volvo Cars' leading standards (or in case of Luqiao factory, directly managed by Volvo) and thus are capable of producing cars to global standards."
Take a look at these unbelievable Chinese copycat cars....