Chinese copycat cars: how do they get away with it?
Following Land Rover's legal success against the Evoque's Chinese copycat, we look at some other examples of familiar far-eastern fakes
Jaguar Land Rover has won a significant case in the Chinese courts against Jiangling Motors. Until recently, the Chinese car manufacturer produced a very convincing (and much cheaper) parody of the Range Rover Evoque; an issue which JLR disputed on the grounds of copyright infringement and unfair competition.
However, JLR aren't the first victims of Chinese automotive copyright infringement. In the Chinese domestic market, manufacturers commonly draw heavy inspiration from western cars; a wander around any of the major Chinese motor shows, such as those in Beijing or Shanghai, will reveal cars made by obscure brands which manage to spark an unusual sense of déjà vu. These are the Chinese copycat cars.
• Land Rover's successful legal campaign against Chinese copycat
Many of China's domestic car brands have a less than proud history when it comes to copying car designs from other manufacturers. The practice is less common than it once was, but some Chinese models are still blatant rip-offs that are barely distinguishable from the vehicles that inspired them. Yet more are subtler imitations of the original source material.
In the past we've seen McLaren lookalikes, MINI rip-offs and even an attempt to replicate the grandeur of a Rolls-Royce. So we've selected some of the best Chinese copy-and-paste jobs out there, and placed them side-by-side with their western doppelgangers for your convenience.
Scroll down to view our pick of the recent Chinese copycat cars, and let us know what you think of their efforts in the comments section...
China's copycat cars: are they legal?
In 2018 we spoke to Oliver Tidman, a solicitor at Edinburgh intellectual property law firm Tidman Legal, to find out what legal standing a car maker has if it thinks its design has been copied by another.
At the time, he told us: "There is no international copyright law, but there are international agreements such as the Berne Convention for the Protection of Literary and Artistic Works. These require countries to recognise each other's intellectual property laws. Copyright laws vary from one country to another, and while the rules may differ, the principles are similar."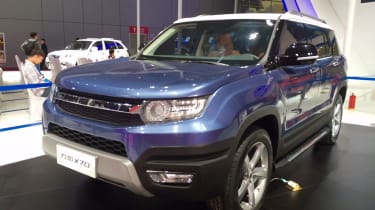 And it's not simply a material object that would be the subject of breaking copyright law, but the original design itself. "In the UK, copyright law protects certain types of work, including artistic," Tidman added. "In terms of car designs, it's likely that copyright would subsist in any original 2D graphic – on a computer screen or a drawing."
If a company does think a design has been copied, however, it's not that easy to prove. "The company would have to prove that there has been copying by assessing the objective similarities and deciding whether those similarities are the result of independent creation, or whether the infringing design has been derived from the original design," said our expert. "There must be a causal connection between the two works, which can be difficult to prove."
In addition to copyright protection, it is possible to register designs. "If the design or prototype is deemed original, it is possible to obtain registered design protection for up to 25 years," Tidman explained.
Copycat cats: Do these look familiar?
Check-out the copycat cars below, alongside the models they seem to have drawn inspiration from...
KDC Regola and McLaren
This is the KDC Regola – a rather crude attempt at recreating a McLaren. While the distinctive headlights, dihedral doors and orange paint are all present, there is a distinct hint of shoddiness. KDC hasn't announced any official plans for production of its sports EV, but it is safe to assume there will be a couple of people in Woking who would have objections if they did…
Copied: McLaren 570GT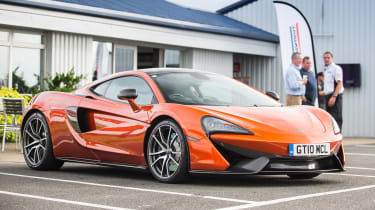 Copycat: KDC Regola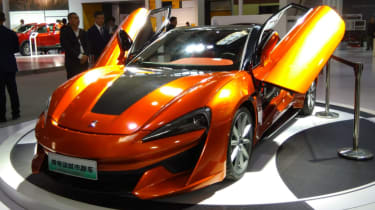 Hongqi electric concept car and Maybach 6 concept
Not content with 'borrowing' designs from production cars, Chinese marque Hongqi (part of the FAW Group) appears to be taking inspiration from European concept cars, too. Its latest electric concept car bears more than a passing resemblance to the Vision Mercedes-Maybach 6 – which similarly aims to showcase a vision for an ultra-luxurious and enormous future grand tourer.
Copied: Vision Mercedes-Maybach 6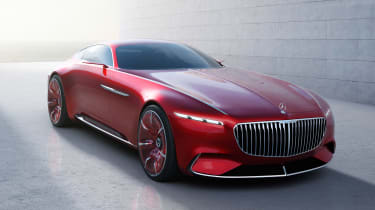 Copycat: Hongqi electric concept car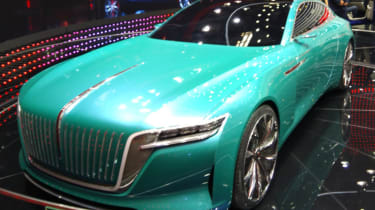 Dongfeng Jingyi S50 and Volkswagen Passat
The Dongfeng Motor Corporation has a long history of joint ventures with big western marques. Honda, Nissan and Renault have all had dealings with them over the years. However, the Jingyi S50 saloon is the product of no such venture. Unless of course you count the fact its styling is apparently a homage to one of Volkswagen's best selling cars, the Passat.
Copied: Volkswagen Passat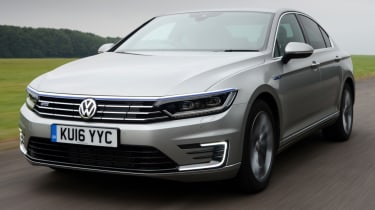 Copycat: Jingyi S50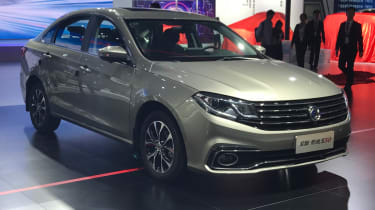 Dongfeng Fenshen AX4 and MG GS
First unveiled at the Shanghai Motor Show, the Fenshen AX4 SUV has a fair few flashes of fellow Chinese SUV, the MG GS which are difficult to ignore. Starting with the large chrome fog lights in the bumper and the thin V shaped grille at the front, look at the Fenshen for long enough and the evolution from MG GS to Fenshen AX4 becomes clear. What's more, the folks at Dongfeng didn't stop there, keep looking at the Fenshen and you will see a whole load of SsangYong Tivoli elements in its design, too.
Copied: MG GS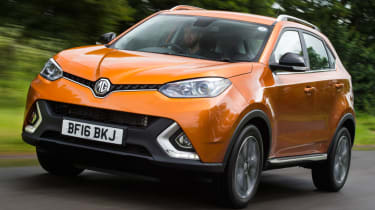 Copycat: Fenshen AX4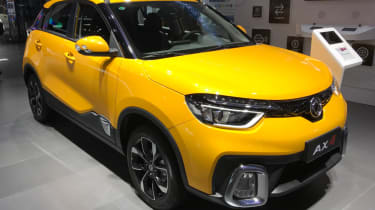 Changan CS55 and Land Rover Discovery Sport
Jaguar Land Rover has in recent times created some of the most distinctive car styling devices of any manufacturer. It's particularly obvious then, when someone else takes 'inspiration' from its cars. The Changan CS55 appears to do just that from the Discovery Sport, mimicking the large curvy body of JLR's compact SUV.
Copied: Land Rover Discovery Sport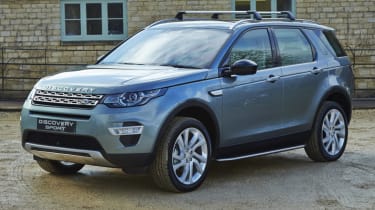 Copycat: Changan CS55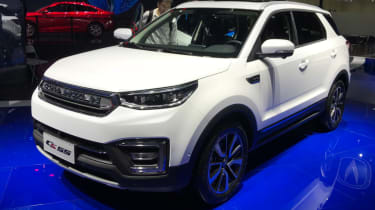 Changan CX70 T and Land Rover Discovery
Changan appears yet again on this list and yet again for producing something that looks remarkably like a JLR product. This time around though, it is the full-size Discovery's turn to inspire the designers responsible for the CX70 T. The end result is something which looks remarkably similar to the 2017 Auto Express Car of the Year.  
Copied: Land Rover Discovery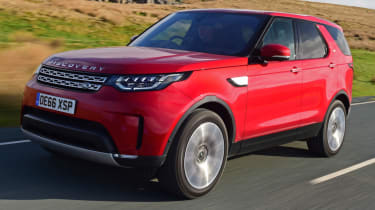 Copycat: Changan CX70 T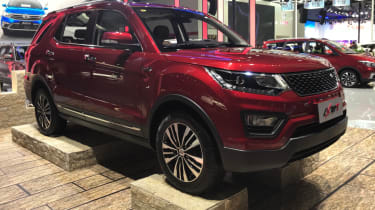 BYD Yuan and Ford EcoSport
Not many cars these days come with a wheel mounted on the back, save for the Jeep Wrangler and Ford EcoSport. Which is why, when a car manufacturer launches a small SUV with a spare wheel on the tailgate, comparisons are bound to be drawn. This also means that it won't take long before someone realises the similarities go way beyond the wheel and you've made a carbon copy of another manufacturer's vehicle.
Copied: Ford EcoSport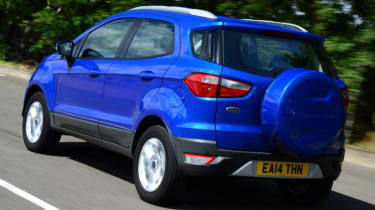 Copycat: BYD Yuan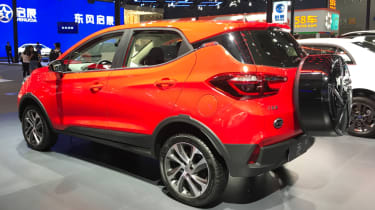 BAIC BJ80 and Mercedes G-Class
Let's face it, all it was going to take was some paper and a straight edge for someone to copy the Mercedes G Class' iconic design. Shown at the China International Automobile Exhibition, the BAIC BJ80 proved that BAIC's designers had the necessary equipment. BAIC also manufacturers Mercedes-branded cars for the Chinese market making us wonder what other Germanic wonders we will see from the brand in the near future, or whether a strongly worded letter from Stuttgart might be in the post.
Copied: Mercedes G-Class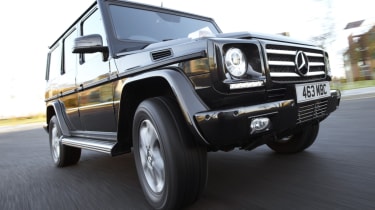 Copycat: BAIC BJ80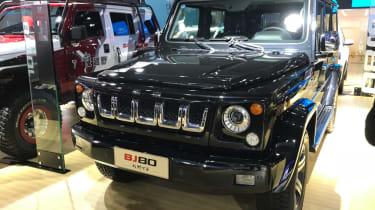 FAW Besturn X40 and Mazda CX-5
Shown at the China International Automobile Exhibition, the FAW Besturn X40 bears a striking resemblance to the Mazda CX-5. Unlike with a lot of the copycat cars on this list, however, this similarity isn't actually that surprising when you dig into the background. Besturn makes its cars using Mazda's older platforms, sharing technology in a similar kind of way to the VW Group and its many brands.
Partnership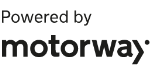 Need to sell your car?
Find your best offer from over 5,000+ dealers. It's that easy.
The plot thickens when you find out the VW Group and FAW (the parent company of Besturn) are involved in a joint venture to produce passenger cars from the VW Group. Will we see a Volkswagen-Mazda design hybrid in the near future? Who knows…
Copied: Mazda CX-5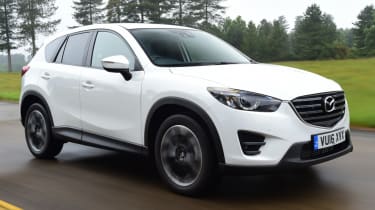 Copycat: FAW Besturn X40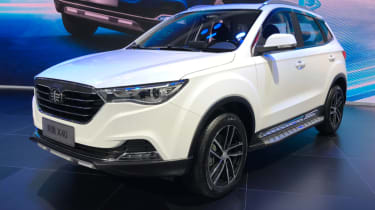 LandWind X7 and Range Rover Evoque
Jiangling's LandWind X7 has long been known as a very convincing copy of the Range Rover Evoque, and although their use of a lurid green paintjob was previously a major giveaway, the adoption of a far more sensible (but still rather brash) white body for the 2017 Shanghai Motor Show has made telling the two apart even more difficult.
Land Rover was so irked by the Chinese company's behaviour that it filed for copyright infrigement in 2016. The British firm recently won the case, forcing Jiangling to withdraw its copycat from the market and pay compensation to JLR.
Copied: Range Rover Evoque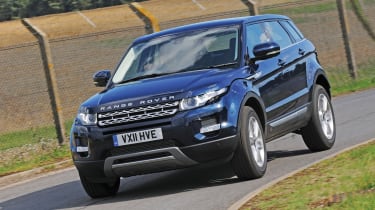 Copycat: LandWind X7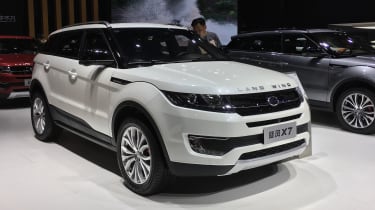 Zotye T600 and Volkswagen Tiguan
Zotye's T600 was originally revealed at the Beijing Motor Show in 2015, and was immediately considered to be a doppelganger of VW Group's Audi Q5 and VW Touareg. Fast forward to 2017 and the large SUV appears to have morphed into a Volkswagen Tiguan. Must be a coincidence.
Copied: Volkswagen Tiguan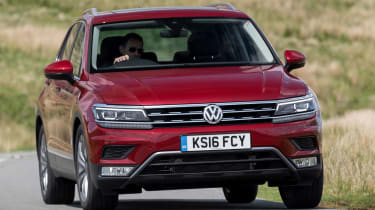 Copycat: Zotye T600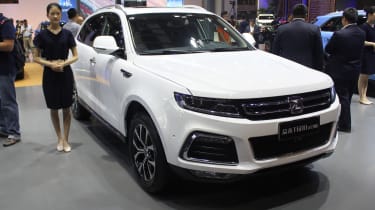 Zotye SR9 and Porsche Macan
Another Zotye, another injection of déjà vu. Their SR9 was proudly on display at the 2017 Shanghai Motor Show, but if you look closely you might be able to pick up on a Porsche Macan vibe. There's just something about the styling… and the grille… and the headlights… and the doors. We can't quite put our finger on it, though.
Copied: Porsche Macan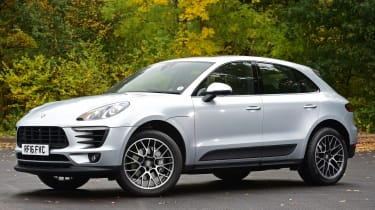 Copycat: Zotye SR9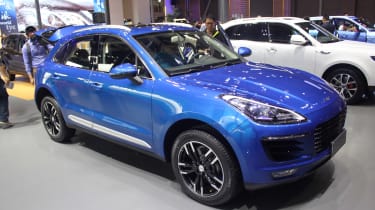 Hanteng electric concept and Jaguar I-Pace
Chinese car maker Hanteng Autos is a relatively new brand, having reportedly launched in China 2016. And despite only being a fledgling company, they have managed to do in 12 months what took Jaguar 83 years (founded 1934), by arriving at a design eerily similar to the I-Pace with their 2017 electric concept. Uncanny. 
Copied: Jaguar I-Pace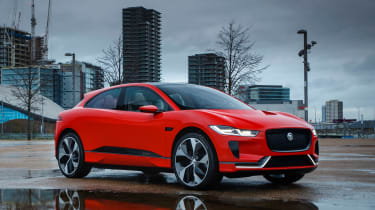 Copycat: Hanteng electric concept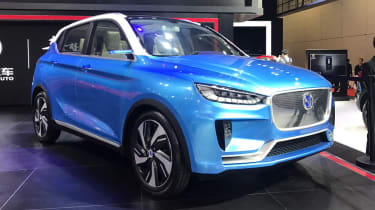 Zotye E200 and Smart ForTwo
The Zotye E200 is a small, two-door electric car designed for the city, in the same way that the Smart ForTwo Electric Drive was a small, two-door electric car designed for the city. Brazen-facedly, Zotye also pulled the same trick back in 2015 with the E30 prototype they showcased at that year's Shanghai Motor Show.
Copied: Smart ForTwo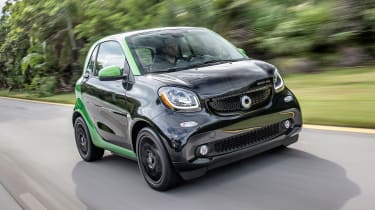 Copycat: Zotye E200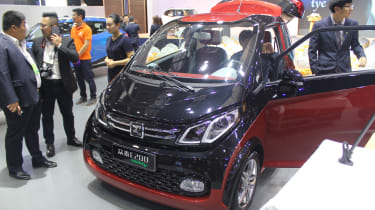 Lifan Xuanlang and Ford S-MAX
Exhibited at the 2017 Shanghai Motor Show, the Lifan Xuanlang MPV entered the Chinese market just a few weeks prior to the event itself. Prices start at around 69,000 Chinese Yuan (approx £7,835), and any similarity to the Ford S-MAX is purely coincidental. Honest.
Copied: Ford S-MAX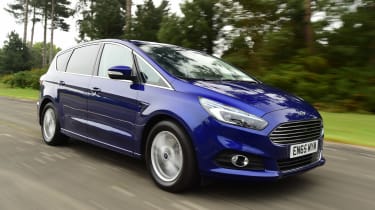 Copycat: Lifan Xuanlang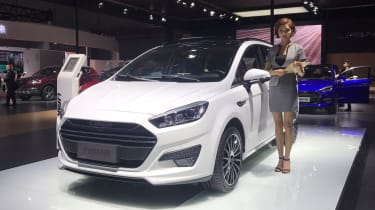 G Patton and Hummer
With a name relating to George S. Patton, the famous and highly-respected US Army General who commanded the Seventh Army during World War 2, there's no doubting which country the G Patton is inspired by.
The 19-foot long 4x4 mixes styling cues from a number of classic and American off-roaders, as well as bespoke Army vehicles. It can come as a seven-seater or with a cinema in the back and two luxury chairs, and it's powered by a 6.8-litre V10 producing 357bhp.
Copied: Hummer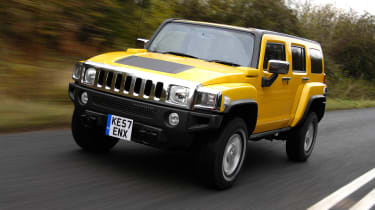 Copycat: G Patton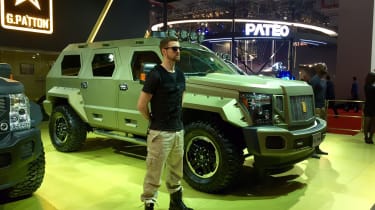 Hongqi LS5 and Range Rover
The Hongqi LS5 proves that the Evoque isn't the only Range Rover product China seems so keen on, but also the big daddy of the range. Sitting alongside the bizarrely-styled L5 limo, the LS5 uses the 2012 Range Rover L322 as its styling model, just stretched a bit to suit more Chinese tastes.
There's even a hint of the Jeep Grand Cherokee at the front too. Inside, the passengers are treated to lots of luxury gizmos along with a dashboard that has a passing resemblance to – surprise, surprise – an old Range Rover's. Under the bonnet is a turbocharged 4.0-litre petrol pushing out around 510bhp.
Copied: Range Rover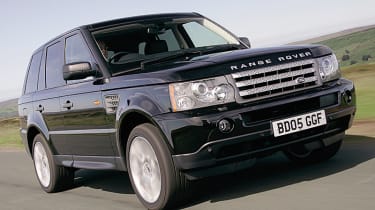 Copycat: Hongqi LS5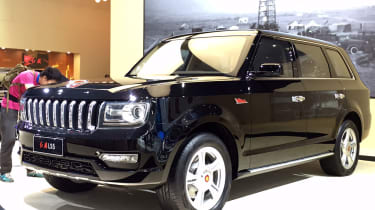 Eagle and Porsche Cayman
The Eagle is a car designed to show off the country's expertise in producing an electric sports cars, but there's no getting away from which cars the designer has taken his cues from. We believe it's powered by a tiny battery pack that gives just a top speed of around 70mph and a 160-mile range – a sharp contrast to the looks.
There's no getting away from how much like the Eagle looks like a Porsche Cayman with a Ferrari F12 nose grafted on. Even the badge is a near copy of the Porsche's iconic golden shield.
Copied: Porsche Cayman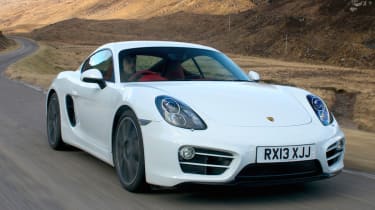 Copycat: Eagle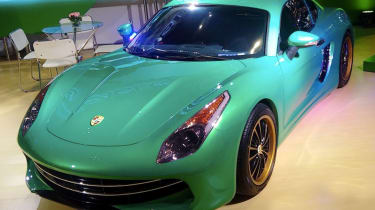 JAC A6 and Audi A6
While some companies won't let on just which car they might be imitating, it seems that JAC was quite happy to own up when it badged its latest release the A6. Yes, that's right, the A6.
Not only does it have the exact same name as the Audi A6 saloon, but it looks very similar to the 2011 model. It's the grille and stepped headlights that really give the game away.
Copied: Audi A6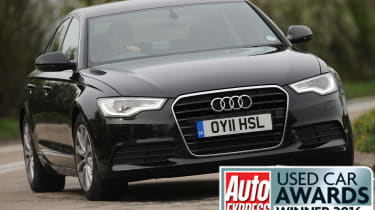 Copycat: JAC A6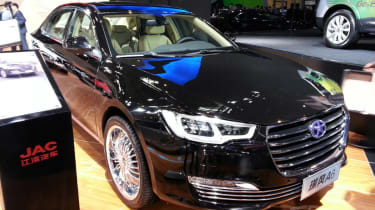 BAIC X424 and Jeep Cherokee
Another model that looks more like a merging of two cars than just a single copy of one. The BAIC X424 has a hint of the Jeep Cherokee at the front with the large grille openings, while the side profile is clearly taken from the rugged Wrangler model. Perhaps the company felt that customers wouldn't be happy with just one Jeep and instead wanted the best of both.
Copied: Jeep Cherokee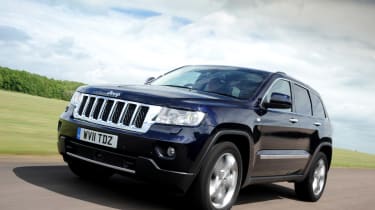 Copycat: BAIC X424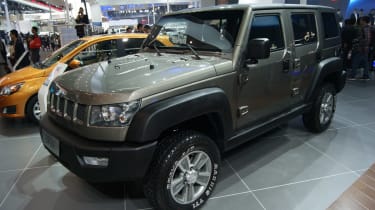 BYD S7 and Lexus RX
While some imitations are fairly obvious at a glance, others are disguised a little better. The BYD S7 may not have the look of the old Lexus RX from the front, but there's no hiding the similarities towards the rear, with the same curved windows, small spoiler and tail-lights. BYD has done a decent job of keeping this quiet, but not good enough.
Copied: Lexus RX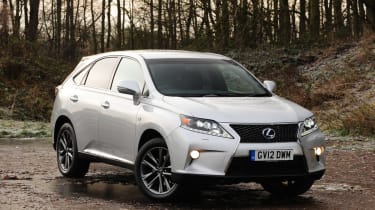 Copycat: BYD S7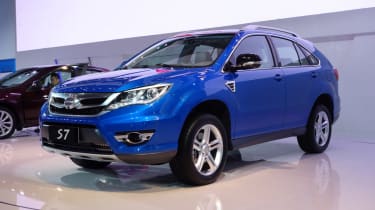 Geely GE and Rolls-Royce Phantom
Fancy the luxury of a Rolls-Royce Phantom, but don't quite have the cash to cover the costs? Well the Geely GE might just be the thing for you. It's got the big chrome grille and even an imitation Spirit of Ecstasy on the bonnet. Just make sure nobody gets too close to see what it actually is.
Copied: Rolls-Royce Phantom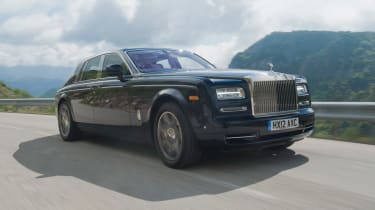 Copycat: Geely GE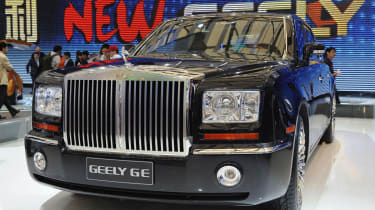 Lifan 330 and MINI
The round headlights, that front grille and the cheeky hatchback shape... the Lifan 330 has more than a hint of the second-generation MINI Cooper about it. When it was launched at the 2013 Beijing Motor Show, even the press release hailed the car as fashionable, artistic and with 'mini' temperament. Lifan was just ahead of the British brand with the five-door bodystyle, however, but that's no excuse.
Copied: MINI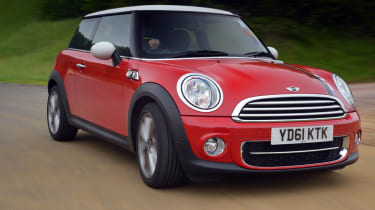 Copycat: Lifan 330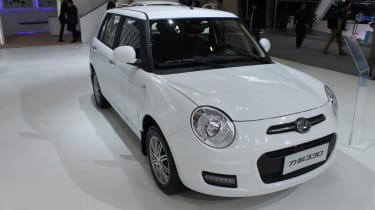 Chery Riich M1 and Toyota Yaris
The Chery Riich M1 is a small hatchback designed for inner city commuters. While the front end is ugly enough to not really resemble anything on UK roads, the curvaceous side profile and rear of the car look like a direct lift from the Toyota Yaris MkII. Fortunately for Toyota that's where the similarities end, and it's unlikely to ever be any real competition to the established – and far more attractive – hatchback.
Copied: Toyota Yaris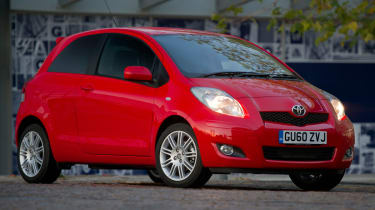 Copycat: Chery Riich M1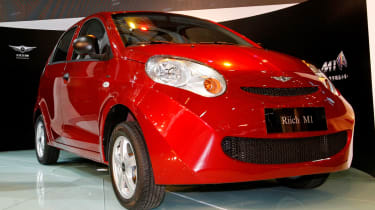 Brilliance V5 and BMW X1
Brilliance is the partner of BMW in China, and the X1 compact crossover went on sale in the country through the partnership. So, it's interesting to see that Brilliance launched its very own rival to the X1, dubbed the V5. It's probably one of the closest copies we've ever seen. Of course, this version is cheaper than the BMW model, but is only sold in China.
Copied: BMW X1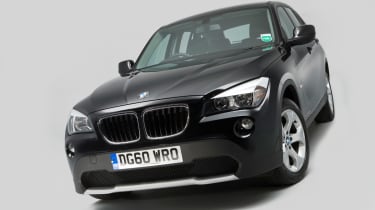 Copycat: Brilliance V5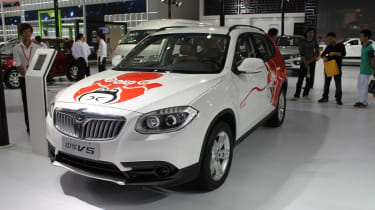 Which is your favourite copycat car? Let us know in the comments below...