Tax threshold to be cut to 85g/km?
The CO2 emissions threshold for cars that qualify for road tax exemption could be lowered from 99g/km to 85g/km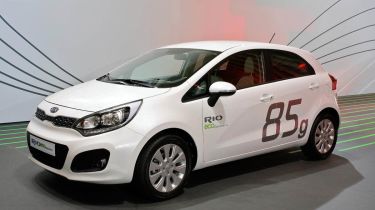 The Government plans to scrap road tax exemption for cars emitting less than 100g/km of CO2 as part of a major shake-up.
So say senior motor industry figures, who predict the move could hit private drivers in 2016, to follow 2015's company car tax changes.
Westminster aims to meet strict EU targets to cut average new car CO2 from last year's 138.1g/km level to 95g/km by 2020. But the Treasury needs to slash the road tax exemption band to maintain revenue. Industry insiders suggest only cars emitting 85g/km and below would be exempt in 2016 – excluding Ford's new 87g/km Fiesta ECOnetic – and that this will be cut annually to 2020.
"The recent Budget signalled the need for restructuring VED," said Ford's government affairs manager Christophe Clarke. "In 2016, the diesel supplement on company car tax will be removed; this could indicate a timeframe."
Paul Everitt, from the Society of Motor Manufacturers and Traders (SMMT), agreed a shake-up was likely. "The better we perform at hitting CO2 targets, the less tax the Government will receive," he said. But he expects "three years' notice on road tax changes", so plans for 2016 would have to be announced in next year's Budget.