Lister Cars to return
After a 25-year absence, one of the great names from British sports car manufacturing will return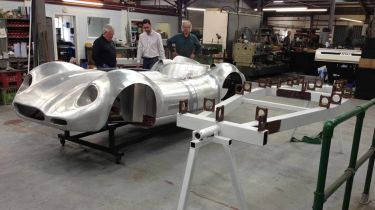 Lister has announced its comeback to the British car industry after a 25-year absence, with immediate plans to re-introduced the famous Lister 'Knobbly' Jaguar, raced by the likes of Sir Stirling Moss.
Returning to its Cambridge roots, Lister plans to build a 21st century version identical to that of the 1958 race car.
The original drawings and manufacturing jigs created by Brian Lister have all been re-commissioned and race proven Jaguar D-Type-specification engines and gearboxes will be used in the production car. The streamlined knobbly body will also be re-created by hand using the original Shapecraft body bucks.
The three original Lister companies of George Lister Engineering, Brian Lister Light Engineering and Lister Storm, have been reunited into one organisation named Lister Motor Company. The return of the sports car firm comes after a significant investment from Warrantywise, one of the leading aftermarket used car warranty providers in the UK.
Lawrence Whittaker, CEO of Warranty Wise and the investor in the project said: "Anyone with a fondness for British sports car manufacturing and with an understanding of Lister's remarkable heritage should rightly be excited by this news."
Performance figures of the reincarnation are yet to be announced but the original Knobbly Jaguar was able to hit 100mph from a standstill in 11.2 seconds.