MPs' travel expenses
Politicians have claimed £4m from taxpayers for using public transport and their own cars in 2011/12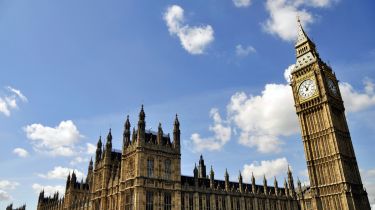 MPs racked up more than £4million in travel expense claims in 2011/12, Auto Express can reveal. Claims data published by the Independent Parliamentary Standards Authority shows that politicians landed taxpayers with a bill of more than £2.3m for using public transport and £1.1m-plus for the cost of travelling in their own cars in their constituencies or to Westminster.
They claimed back £119,802.74 in parking costs and £43,250.24 for tolls and the London Congestion Charge, too.
Other "travel" claims were for hotels (£67,671.84), taxis (£55,656.38), car hire (£22,373.98), food and drink (£4,618.74), motorcycles (£300.48) and even bicycles (£161.84).
In total, MPs claimed £4,043,792.93 in travel expenses over the course of 2011/12.
We were shocked to discover that at a time when drivers are dealing with unparalleled motoring costs, Transport Secretary Patrick McLoughlin claimed a massive £7,223.05 to use his car. And that was on top of the £4,301.40 he claimed for use of public transport (including 39 First Class train fares).
Many MPs charged taxpayers enormous sums for their mileage expenses for travelling to and from work. You can see a list of the MPs with the biggest car mileage expense claims by clicking the links on the left – including one who claimed back so much cash that he could have bought a brand-new car and run it for a year.
We also have details of the highest claims for parking costs and the highest for tolls and congestion zone charges. One MP claimed for an annual season ticket for the London congestion zone – enough for more than 250 days even though parliament only sits for around 150!
What do you make of MPs' travel expenses? Do you think it's fair that politicians can claim back the money they spend on commuting to their constituency offices or to Westminster, given that they have to travel from all around the country? Or do you think they should have to pay out of their own salary, like other workers? Let us know below.