UK drink-drive limit will not be lowered
The Department for Transport shoots down possibility of drink-drive limit reforms after news of a possible reduction in the limit broke out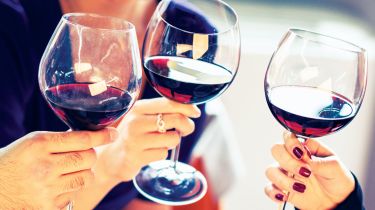 There will be no changes to drink-drive limits in England or Wales, according to the Department for Transport. The stern reply comes after news of blood alcohol limit reforms emerged following a recent Parliamentary publication.
Answering a question about lowering drink-drive limits in England and Wales, transport minister Andrew Jones said: "I am intending to discuss with the Scottish Minister about the experience of the lower limit in Scotland and about the timescales to get access to robust evidence of the road safety impact.
"It is important to base our decisions on evidence, and the Scottish experience will be crucial to that before we consider any possible changes to the limits in England and Wales."
• What is the drink-drive limit?
The answer hinted that following enough "robust evidence" on road safety improvements, the Government would consider changes to current legislation.
However, Andrew Jones has since clarified these statements, saying: "The Government believes rigorous enforcement and serious penalties for drink-drivers are a more effective deterrent than changing the drink-driving limit."
Auto Express recently reported on the success of the new lower limit in Scotland, and found the number of drink-drivers has gone down by 25 per cent on Scottish roads. New legislation due imminently in Northern Ireland will also cut the drink-drive limit from 80mg to 50mg per 100ml.
Last year, figures published by the Department for Transport showed an estimated 240 people were killed on UK roads as a result of drink-drive accidents – this represented the first increase since 2006.
The figures also revealed stagnation in the effectiveness of the UK's anti-drink-drive campaign. Since 2010, the number of people dying as a result of drink-drive accidents has remained between 230 and 240 annually.
A study published by the RAC Foundation found 25 lives could have been saved last year if the drink-drive limit in England and Wales had been the same as in Scotland. The study also found a further 95 people a year could avoid serious injury as a result of the rest of the UK following Scotland.
Do you think the drink-drive limit should be lowered? Tell us in the comments below...