Volvo owner Geely purchases flying car company
Geely bosses confirm acquisition of Terrafugia; flying car company intends to build production model by 2019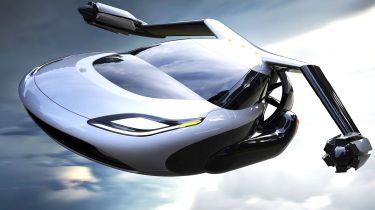 Geely - the Chinese car giant and owner of Volvo – has acquired Terrafugia, an American flying car company that intends to bring a model to the market by 2019.
Rumours of the acquisition first surfaced this summer, and Geely confirmed this week it was buying Terrafugia for an undisclosed sum.
Announcing the move, Geely's chairman Li Shufu, said: "The team at Terrafugia have been at the forefront of believing in and realizing the vision for a flying car and creating the ultimate mobility solution."
• Flying cars: will they ever take off?
While some industry insiders have expressed surprise at the Terrafugia takeover, Shufu explained he saw flying cars as being a "tremendously exciting sector". He said Geely believes "Terrafugia is ideally positioned to change mobility as we currently understand it and herald the development of a new industry."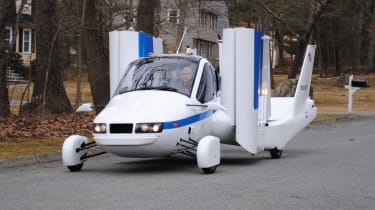 Terrafuglia's Transition flying car (above) took its first prototype flight in 2009, and while progress was initially slow, the model received exemption from the US Federal Aviation Authority in June 2016. The ruling means the Transition can be classified as a 'light sport aircraft' , and is therefore able to be flown by pilots with a 'sports' licence, which can be acquired by 16 year olds after as little as 20 hours of flight time.
Even if it turns out to be relatively easy to get a licence for the Transition, buying one won't be cheap. Terrafugia has tentatively priced it at between $300,000 and $400,000 (£227,000 - £304,000). For the same money, you could have a brand new, 789bhp, 211mph Ferrari 812 Superfast and leftover change.
Terrafugia promises a flying range of 400-mile range for the Transition, with a top speed of 100mph and a maximum altitude of 10,000 feet. Little is known of the car's on-road performance, but the firm promises it'll be capable of "highway speeds".
And while the Transition requires a runway for take-off and landing, Terrafugia aims to bring a VTOL (vertical take off and landing) model to market at a later date. The TF-X (seen top) will be a semi-autonomous electric flying car, and its VTOL status would make it better suited to exploit the potential opportunities offered by such vehicles.
What do you make of Geely's new purchase? Let us know in the comments.